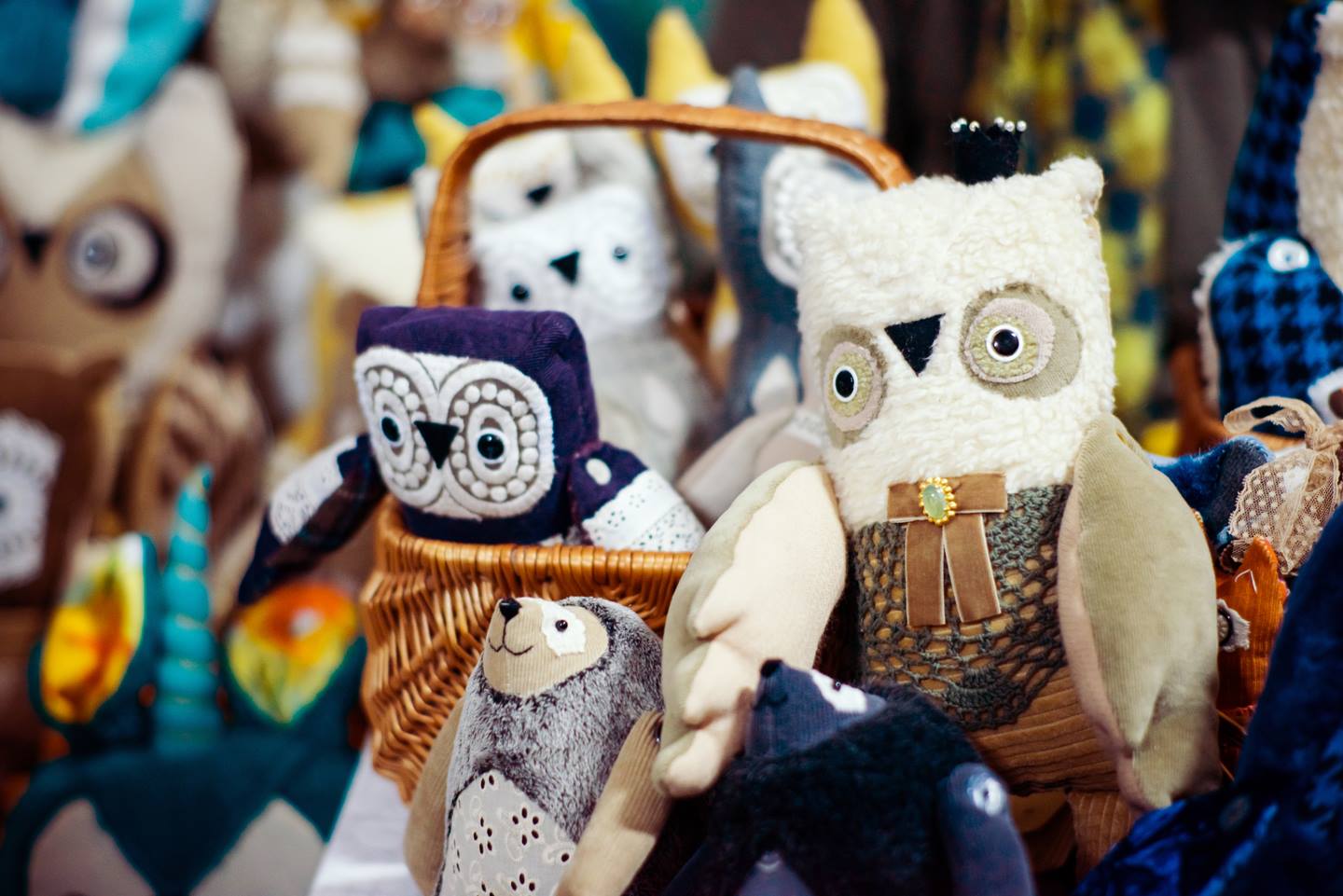 Olga Zamyatina creates lovable softies, her Wassupbrothers collection, from her studio in Moscow, Russia. She uses a one hundred year old sewing machine that belonged to her grandmother. Olga recycles most of the materials that she uses, dyeing with natural dyes when she wants to change the color. What the handmade process means to her:
"Handmade is a way to express yourself and an opportunity to use all the skills and creativity that you might have. Recycled and handmade things are not only ethical, they have a unique story and person behind them. They keep the warmth of human hands, they have soul and beautiful imperfections. It's magical to see how small pieces of fabric, vintage buttons, sweaters or old dresses turn to a soulful creations. I love to give new life to the useless and old things. The idea that my handmade creatures will bring a little bit of love and joy to people warms my heart."
Olga's favorite characters come in the shapes of owls, but she also makes other creatures. She does not use patterns, but allows the fabric to inspire her. As a vegan, she also does not use leather or other animal products. Wassupbrothers grew out of a personal journey- one that will warm your heart!