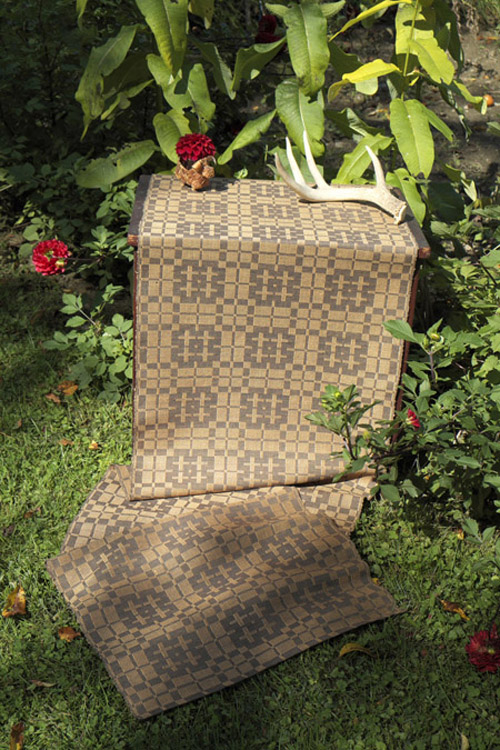 More Information
ABOUT US:
The creation of Vävstuga was inspired by weaving schools in Sweden and the dedicated and talented people who have made them happen. Our goal is to perpetuate this amazing kind of education for generations to come. We offer three-season in-person classes with optional on-site lodging. Classes include our ever-popular Basics Class, designed to familiarize students with our Swedish-style looms while producing a wool blanket, a cotton towel, and a damask block. Once you have completed Basics, you can expand your skills and weaving experience with: Swedish Classics, Drawloom classes (ABC & Treasures), Bandloom classes, Rag Rug classes, and more.
IN-PERSON CLASSES:
Many classes are one week long, but for certain projects, you also can come to weave for shorter amounts of time. You can design your own 2-day or 4-day Project or even come to weave a One-Day Wonder. All of these choices are available to get you weaving in our beautiful facilities with patient, attentive, and talented teachers. You can even choose to come for Blanket in a Week. All of these options, along with our Room & Board and lodging choices, are included on our comprehensive website. We announce our yearly schedule of classes in our January Newsletter. Subscribe to our Newsletter so you'll be among the first to know and the first to register for our popular classes.
During our classes you will, of course, have hands-on weaving time, but you'll also have classroom sessions with lessons in drafting and looking at hundreds of woven examples (even with a magnifier), so you can understand woven structures and design your own. You'll have the companionship of fellow weavers with different skill levels, so everyone can learn something new.
VIDEOS:
We now offer 20 hours of videos in our Vävstuga Basics Online class. Our website also features other videos of techniques and design. You can watch owner/founder and teacher Becky Ashenden as she shows you tips for dressing your loom and for weaving, so you can become knowledgeable, skilled, and comfortable while using your own loom or ours here at Vävstuga.
OUR STORE:
Our online store (in-person shopping is available by appointment only) offers more than 1,000 items, including looms, loom parts & accessories, yarns of all kinds, books, and videos. Use our online Yarn Playground to collect and compare various colors of yarns and threads. We are glad to answer questions about what you need to keep you weaving.
EXCLUSIVE VÄVSTUGA PRODUCTS:
We design and manufacture our own Vävstuga Band Loom and Warping Mill, as well as many other tools and accessories. You can preview a forthcoming Bandloom Video from the Videos tab on our website. We also offer, from our own Västuga Press, difficult to find Swedish books translated into English by Becky Ashenden.
OUR LOCATION:
We are located in Shelburne MA, in the Connecticut River Valley of Western Massachusetts, near the town of Greenfield, at the intersection of routes I-91 and 2. We're about a 2 hour drive from Boston, or about 3 hours from New York City. Lunches and a special Thursday night supper are provided for all students; breakfasts and other dinners are offered to resident lodgers (or to off-site lodgers and guests for a modest fee per meal). We have an on-site garden which provides some of our produce; we serve delicious, wholesome meals in a beautiful atmosphere, featuring an array of woven napkins and tablecloths, of course. Vävstuga offers a very special weaving experience in a bucolic country setting. We even have chickens who entertain us as they roam the property, including four new chicks hatched this year to add to the small flock.