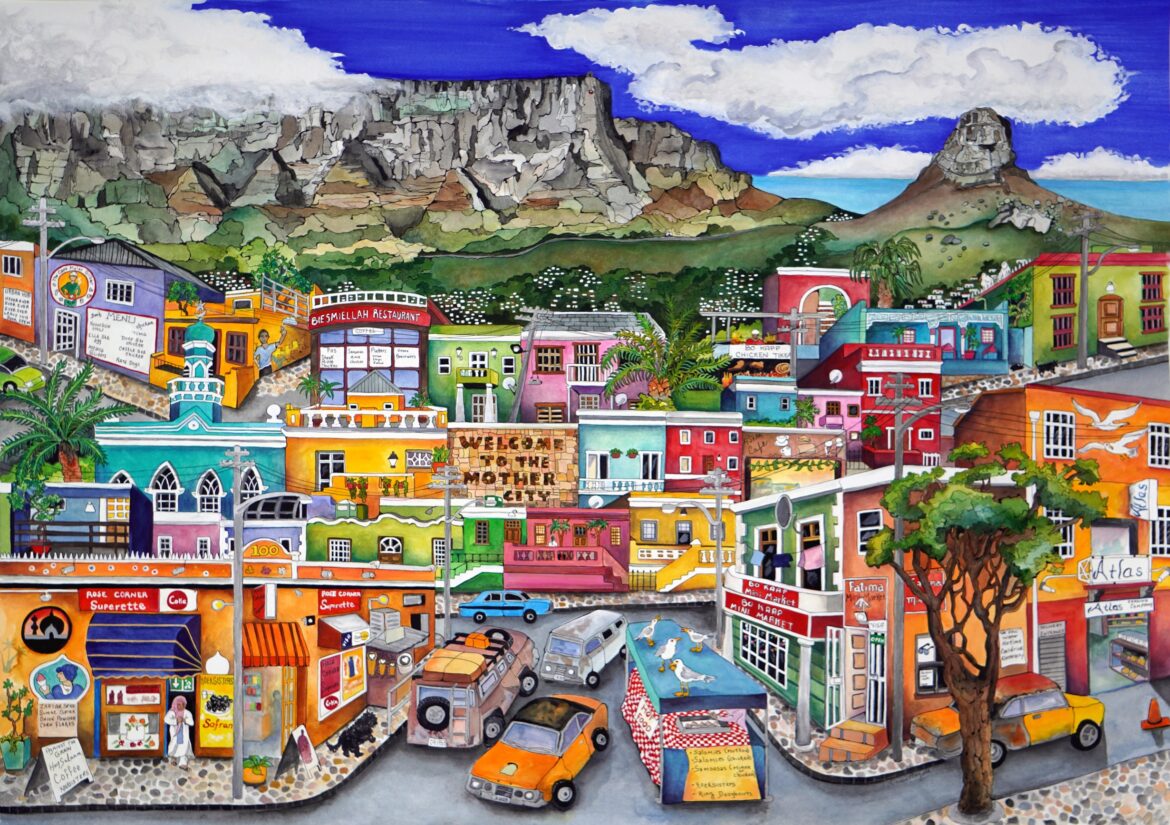 More Information
Linnea Pergola Art:
Silk paintings, watercolors, drawings and encaustics inspired by wildlife, travel, horses, and a free spirit.
Many are available as prints and puzzles, too!
Based in New York State. Visit: http://www.linneapergola.com
"I have been painting and drawing my whole life.  It's been an interesting and challenging path.    I  began my art career with Martin Lawrence  Galleries located   (at the time in Van Nuys, Ca).     I have since  had numerous  art publishers and have many serigraphs and giclees  printed and distributed over the world.    I  currently  work with Liberty Puzzles and they use some of my images for a very high end puzzle line.  I also work with  Galerie-F in  Germany.  They  print my images  and  design 3D prints that are fun and unique.   (www.galerie-f.de)

I now live in Cornwall, New York with my South African boyfriend, 2 dogs and 5 chickens.  I horseback ride weekly and am looking forward to more travelling this year."
Click on the images to see them in a large format, without cropping.  Shown here are:
Machu Picchu:  watercolor and ink and puzzle. $3700 framed
A fun watercolor of Machu Picchu and Aguas Calientes, the very colorful town that sits under Machu Picchu. Aguas Calientes is a town in the Urubamba River Valley, in southeast Peru. It's known for its thermal baths and as a gateway to the nearby Inca ruins of Machu Picchu. The only way in is to either take the train or to walk from Cuszo, Peru. I've been there three times. I love going to Peru.
https://www.linneapergola.com/store/p114/Machu-picchu-watercolor-and-ink.html#/
It is also a puzzle:     https://www.libertypuzzles.com/wooden-jigsaw-puzzles/machu-picchu
Moonlight Serenade: watercolor and ink, $2,000 unframed.
This watercolor and ink is of a woman flying through the sky with an entourage of colorful birds. The Milky Way is within her flowing dress.
https://www.linneapergola.com/store/p198/moonlight-serenade-watercolor-and-ink.html#/
March of the Baby Sea Turtles: watercolor and ink, $3500 unframed
A large watercolor of baby sea turtles on the beach walking toward the ocean….amongst the seaweed and rocks….to their new home. For more than 100 million years sea turtles have covered vast distances across the world's oceans, filling a vital role in the balance of marine habitats. Climate change has an impact on turtle nesting sites; it alters sand temperatures, which then affects the sex of hatchlings. Nearly all species of sea turtle are now classified as endangered, with three of the seven existing species being critically endangered.
https://www.linneapergola.com/store/p158/march-of-the-baby-sea-turtles.html#/
Bo-Kaap, Cape Town, South Africa:  watercolor and ink,  $3700 framed
This watercolor and ink is of an area in Cape Town called Bo-Kaap. It is the Cape Malay area that is primarily Muslim and famous for it's brightly colored homes and cobblestone streets. I was recently there and loved it and I hope to return soon.
Here is the link….https://www.linneapergola.com/store/p165/bo-kaap-cape-town.html#/
Natures Symphony: silk painting, $3000 framed
Nature's Symphony was inspired by the Botanical Gardens in Prague. I loved the waterfall in the gardens and wanted to paint it with animals. This is an explosion of color that shows my love of nature and animals.
https://www.linneapergola.com/store/p189/natures-symphony-silk-painting.html#/
The Lower East Side, NYC:   $3000 framed
The Lower East Side in NYC is full of interesting and colorful places…from Katz's Deli to Ray's (small, local bar) I tried to get the flavor of this special area in my silk painting.
https://www.linneapergola.com/store/p188/Lower-east-side-silk-painting.html#/