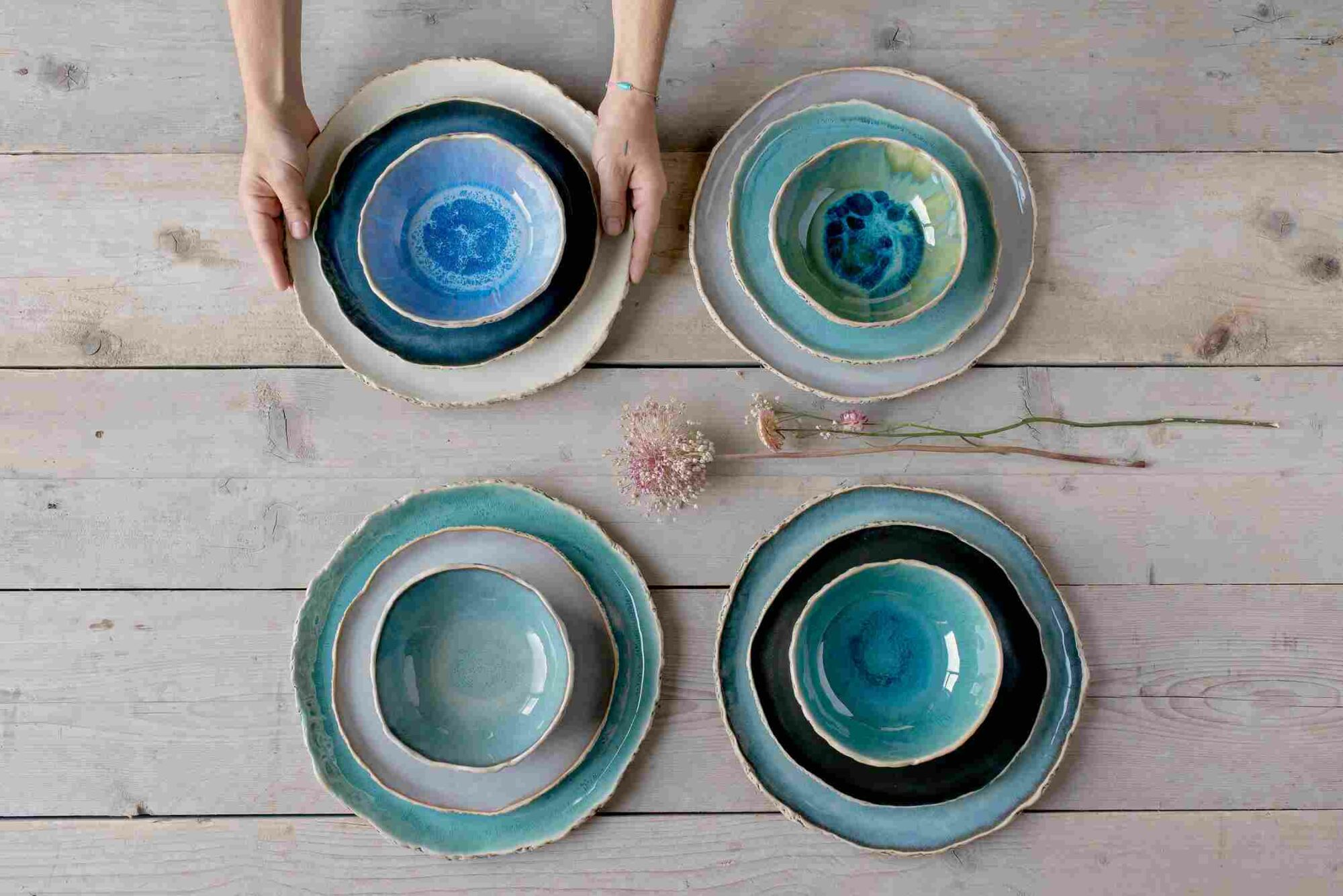 I grew up with nature around me, on a small island in the south of Norway.
Stone, trees and water give me the inspiration to explore the elemental energy of clay as it is transformed into ceramics. The potential which resides inside every soft lump, just waiting to be shaped and manipulated into seemingly infinite forms and finishes of handmade ceramic art.
It was the three-dimensional quality of clay which led me to study art & sculpture at Avni Institute of Art in Tel-Aviv in 1993. As a ceramic artist I have since been captivated by the enjoyment of creating custom made pottery with unique decorative beauty combined with functional simplicity.
When I moved to Amsterdam in 2002, I immediately started in the same spirit and founded my studio in an artist complex. It gives me the greatest amount of pleasure in my work knowing that there are many people out there who enjoy using my pottery.
I welcome inquiries about special orders and commissions.
Come visit!  kariceramics.com
Some examples of my work are shown here. These all link to my website, Kari Ceramics.
All Products, Bowls, Ceramics, Clay, Elements, Europe, Home and Office, Materials, Method, Niche, Provenance, Rustic, Stoneware, Table Top, The Netherlands, Thrown

I live in Amsterdam and ship worldwide. Click on the Visit My Website button to see what I have in stock. I accept special orders and have worked with restaurants and created wedding sets. Some info: -Stoneware clay -Food safe glazes -Colours available:  Playful Red, Soft Black, Natural White, Speckled Turquoise, Speckled Blue, Forest Green, Waterfall -All pieces are 100% dishwasher, oven and microwave safe. -All of my products are fired at high temperature (1215c/2221F), for extra strength and durability. -Please allow for small differences in sizes and shapes between the items as they are all custom handmade, each one is unique. Come visit my website!

$

51.72