Donor: Mihra – Belly Dancer – Chicago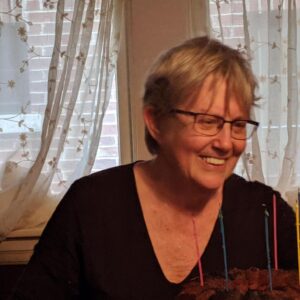 I am a retired belly dancer, costume designer and circus manager. I live in Chicago but have traveled to many places. I am happy to support the handmade community!
This video shows some of the dancing that I did in the past. 
Info: This video provides a sampling of repertoire of the Near East Heritage Dance Theatre recorded in 1989. These dances include: "Nile Blessings," "Ghawazi Cane," "Egyptian Queen's Transition," "Turkish Kashlimar," Cabaret," "Veiled Hareem" and "Gypsy." Choreography primarily by Natasha and "Ghawazi Cane" by Mihra. Established in 1975, founding members and performers in this video were Natasha (Barbara Cargill), Mihra (Yvonne Hillman Yosseif, and Amirah (Jacqui Neurauter).