Gone Rustic Studio
Botanical dyes in wearables and art. Tasmania, Australia.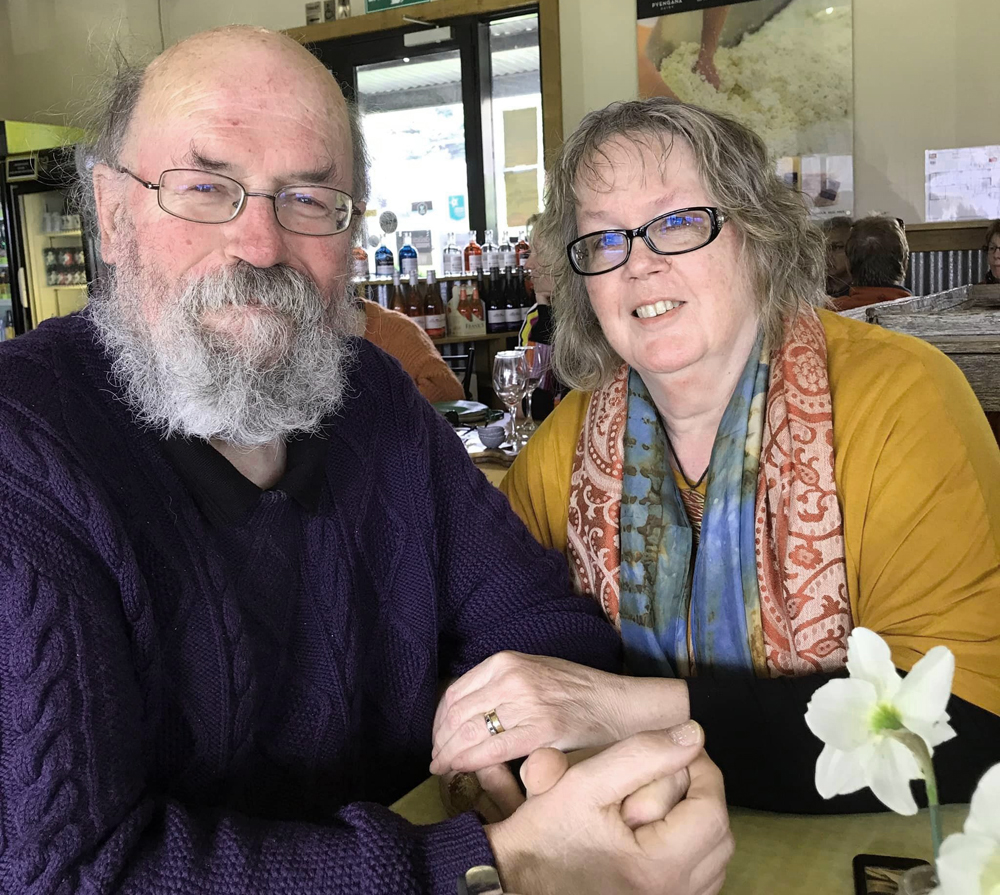 art is like breathing to me – life and thoughts impressed on paper, cloth, the air

fleeting sounds and images – captured before they escape forever
I create whenever I can because it's integral to my life – has been ever since I can remember! My arts focus includes eco printing and dyeing (fashion, accessories and textile art); mixed media (handbound books, assemblages); stitching and drawing. I love anything to do with fabric, stitch and dyeing, especially eco dyeing.
In 2015, I launched my eco fashion collection and I am thrilled with the response so far! I give new life to vintage and plain clothing and am especially attracted to garments that are made from natural fibres. I sell them at markets and online through my website. My background is in teaching, community work and management, and my current life has been built on all that, as well as my love of creating.
In May of 2022 we sold the building where I had my gallery to release funds to finish building our house. It is set in beautiful surroundings in rural Tasmania, including about 10 acres of native forest. An exciting development is the possibility of running workshops and retreats from there in the future! Meanwhile, I have moved my business across the road from the original premises into another historic building, an old butcher shop. The new address is 54 Main Street, St Marys, Tasmania, Australia. I share the space with my daughter, who also has a sustainable business featuring preloved clothing (mostly natural fibres) and vintage/retro items. In October 2023, Gone Rustic will reach a major milestone – its 20th anniversary!
Visit my website for info, images of the studio, past shows and other projects I am involved in. Don't hesitate to connect for more info! I have a VIP Group that I invite you to join:
Gone Rustic VIPs:
This is an elite group which has unique access to the following:
• workshop discounts
• participation in juried online exhibitions
• competitions/giveaways, i.e. receive a unique item for free
• exclusive artist talks
• exclusive tutorials
• and more!
Find out how you can join at gonerustic.com/products/gone-rustic-vips
Gone Rustic Studio botanically dyed fabrics in Australia
Shop Gone Rustic!
The products below are examples of what I have had in the past.
Visit my website to see what is current.