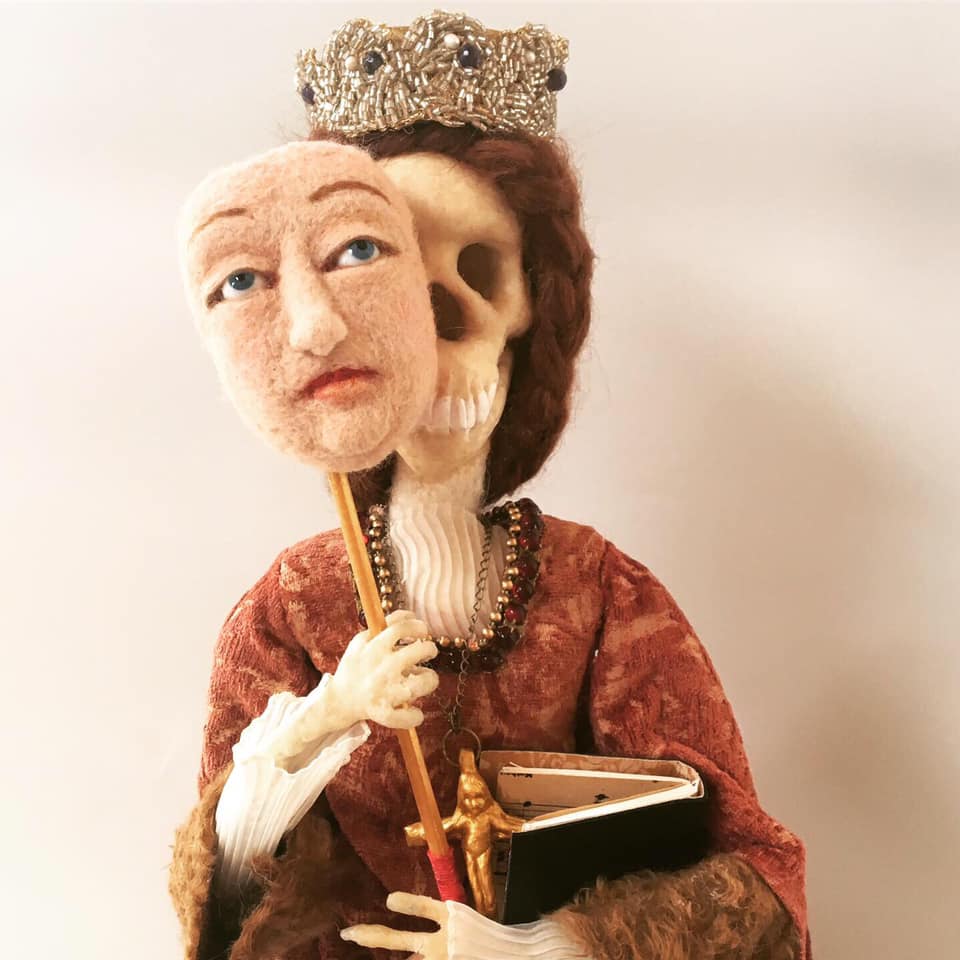 I'm from Greenfield, Indiana in the US and currently live in Jaffa, Israel. As far back as I can remember I've been making things and taking photographs! I'm inspired by my three girls, a love for animals and art.
I started sewing costumes and dolls for my girls when they were young and I started a business based on this. (Find my patterns on Etsy) Now that my girls are older my interests have shifted from making child based art to making art for adults who have kept in touch with their inner child! I make needle felted pet portraits, animal sculptures, dolls and puppets! I accept commissions, so don't hesitate to ask. I also paint portraits in oil and accept commissions of both people and animals.
Needle felting is a big passion and I have developed a technique of using wax and other sealants to give either a matte or glossy finish. I started out by doing this to areas on animals that I didn't want to look wooly: noses, claws, and so on. Now I use it to cover whole surfaces, creating realistic effects on food, plants and other objects.
I've been working with the Kuchinate, the African women's refugees in israel, teaching them how to make dolls and sew projects to help themselves make a living.
Visit my website to read about my art, travels and experiences in the Middle East or see my Instagram site if you like looking at pretty pictures.  🙂  I'm also on Facebook.
Shop:
All Products, Asia, Blue, Brown, Elements, For Kids, Grey, Israel, Method, Niche, Patterns, Provenance, Sewn, Supplies and Tools, Toys, Under $30, Yellow

I am a needle felter, painter and pattern designer with a passion for animals, portraits and still lifes. This item is something I have had in my shop on Etsy. Click on the Visit My Shop button to see what is currently available.

$

10.00