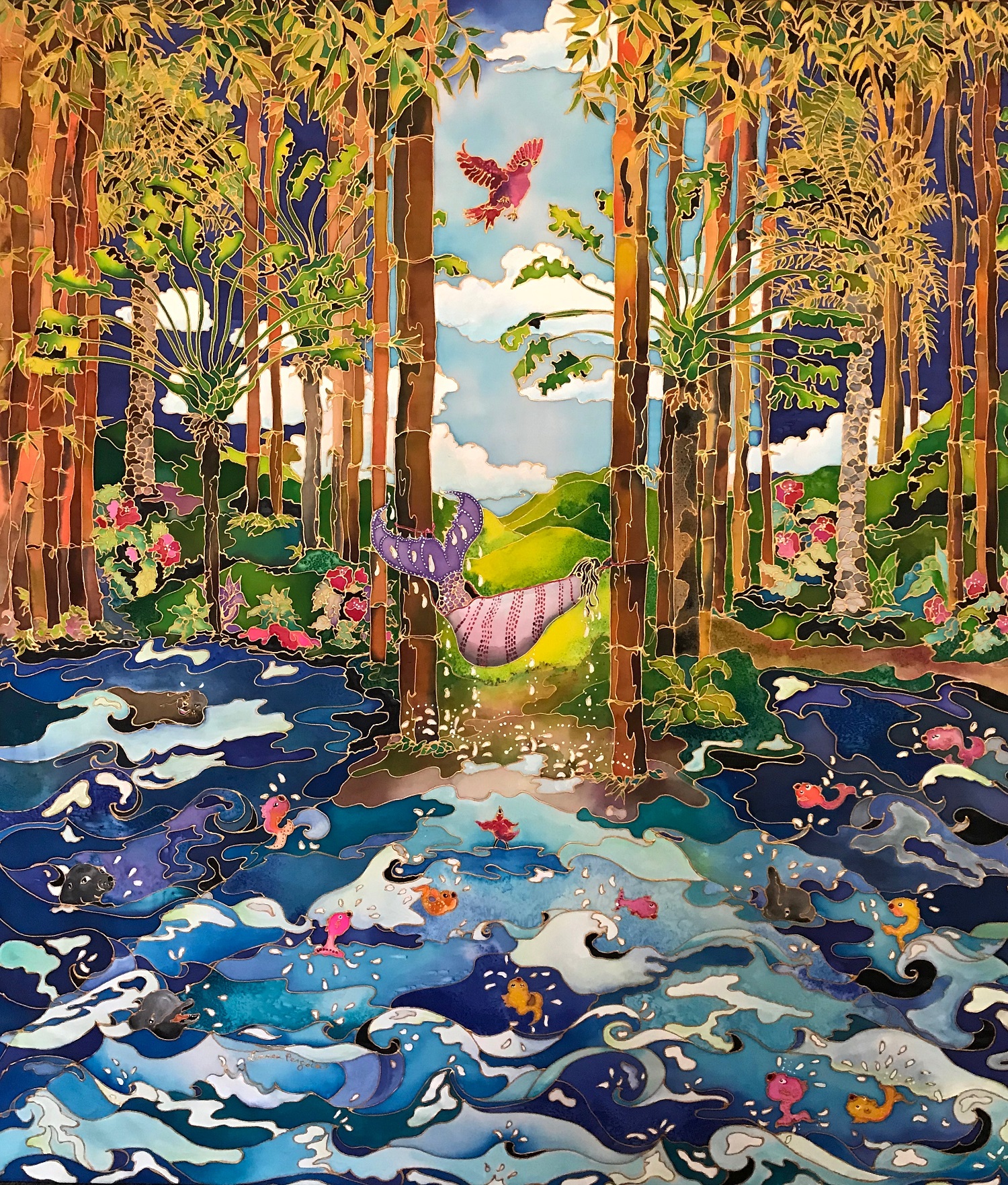 I've been a professional artist for over 30 years.  I paint on silk as well as watercolors and do encaustics and oils, along with pencil and pen and ink drawings. I was awarded the title of Master Silk Painter by Silk Painters International. There are only around 20 of us worldwide. My inspiration comes from my travels as well as nature and animals, especially horses.
I began my art career in Los Angeles with Martin Lawrence Galleries. They published and distributed many serigraphs of my work over the United States and Japan. I have since been with other art publishers and currently work with Galerie-f in Germany where they print and distribute 3'd prints of my work.  I also work with Liberty Puzzles who uses my art for high end puzzles.
Find me on Facebook and Instagram.  Visit my website:  www.LinneaPergolaPaintings.com
Linnea is using our cart to sell her work, but make sure to visit her site for much more! 
All Products, Americas, Animals, Beach, Resort, Water, Birds and Wings, Blue, Elements, Fiber, Green, Grey, Home and Office, Materials, Method, Nature, Niche, Painted, Paintings, Pink, Provenance, Purple, Religious, Silk, Textile, Textiles, USA, Wall Art

A woman letting go of her life plan's.

$

3,000.00