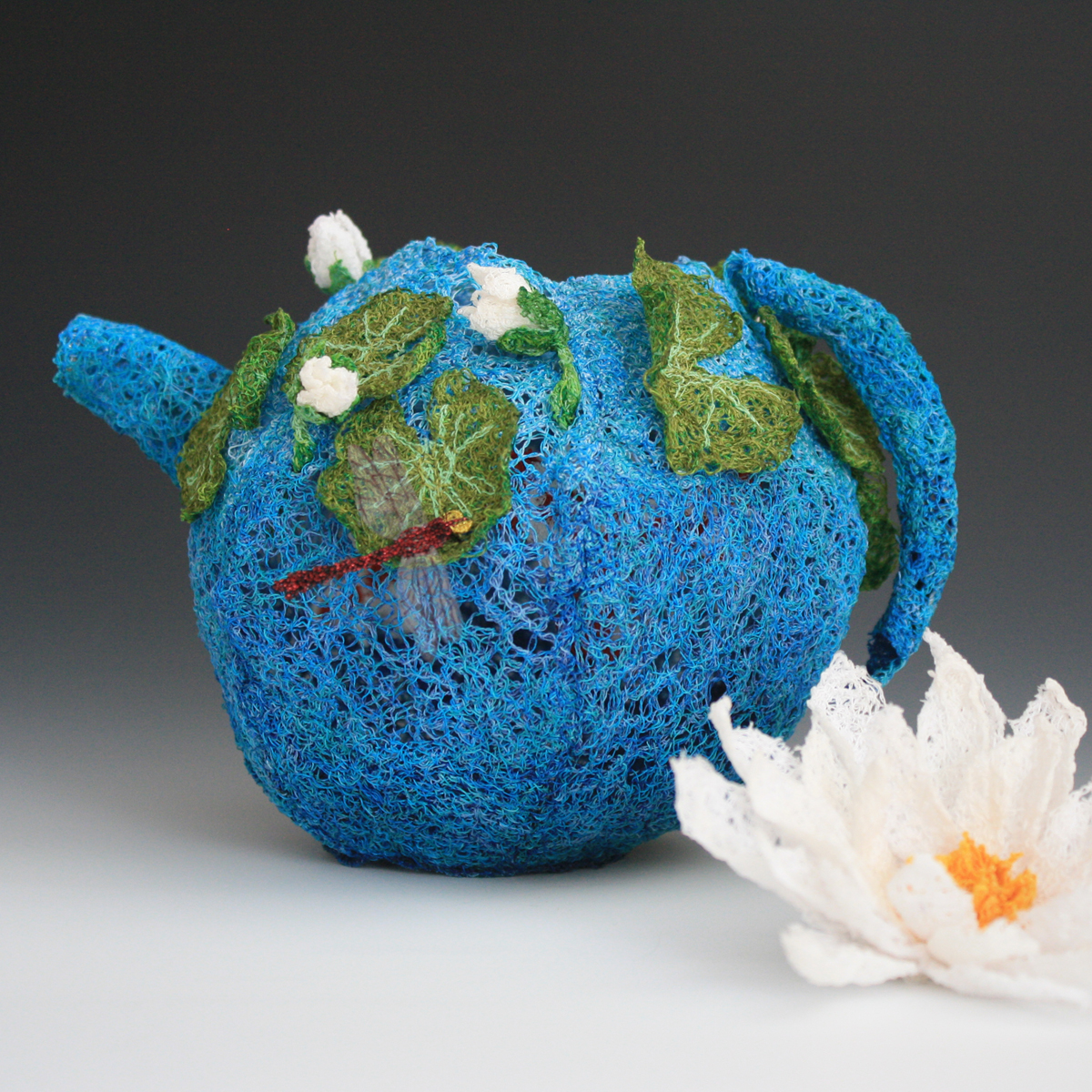 Eileen Doughty creates three-dimensional fiber art and jewelry, often inspired by trees and leaves. Most of her pieces consist entirely of machine-stitched cotton threads. Decorative, whimsical teapots are a favorite subject. Her art quilts are in many public art projects and collections, including Children's Hospital of Philadelphia, John Wilson Building (City Hall) of Washington, D.C., Amazon Web Services, and the National Building Museum of Washington, D.C.
Her work may be regularly seen at Potomac Fiber Arts Gallery part of the Torpedo Factory Art Center in Alexandria, Virginia. She also participates in many national gallery exhibitions and invitational shows through the year. Her schedule is on her website.
I love the concept of "place" and so my preferred subject matter is the landscape. My career in cartography has been useful in designing my fiber art, since designing maps also relies on understanding how people view and interpret colors and symbols. Currently my work focuses on exploring what makes fiber art so unique: texture, freedom of shape of the "canvas" and employing three rather than two dimensions.

My goal is to portray our environment as a thing of inherent beauty, be it a mountain vista, a city park, the life underground and unseen in the forest, the flowing water in a small neighborhood stream, or the living cells in an oak tree trunk.  My artwork is designed to have something for the viewer to enjoy both from a distance and close up.
---
Shop:
All Products, Americas, Black, Celestial, Cotton, Elements, Embroidery, Fiber, Home and Office, Materials, Method, Niche, Sculpture, Sewn, USA

Quilted decorative teapot with a starry theme

$

400.00