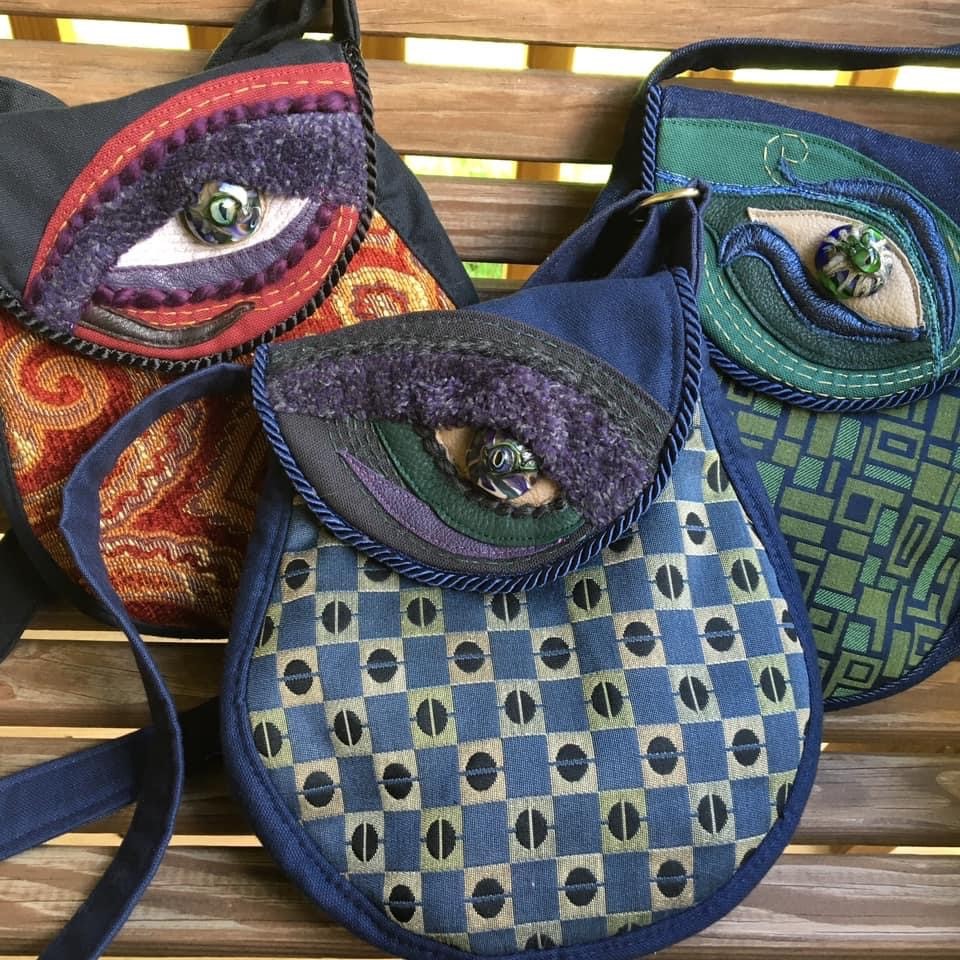 "When my kids were in High School I went back to college and earned my Bachelor of Fine Arts at Eastern Michigan University. I opened my own art studio and joined a very talented group of gypsies know as renaissance festival artisans!  It was a lot of work to create, promote and manufacture ones own designs for large festivals and my website!
It's been an adventure of a lifetime but after 20 years with so many wonderful memories I have retired. Now I have time to focus on other design ideas so I'm excited to see what I will come up with next. Follow your dreams and BELIEVE in the magic of your creative soul."
Learn more on my website: www.somethingelsestudio.com
Please note: My products in Artizan's Market link over to my old Etsy shop, but I am no longer selling there. Everything is now at my website.
Shop:
Accessories, All Products, Americas, Bags, Beach, Resort, Water, Blue, Boho, Brown, Cotton, Elements, Fiber, Floral, For Women, Leather, Materials, Metal, Method, Nature, Niche, Provenance, Rustic, Sewn, To Wear, USA

Handmade by Jannelle Olmstead of Something Else Studio

$

55.00