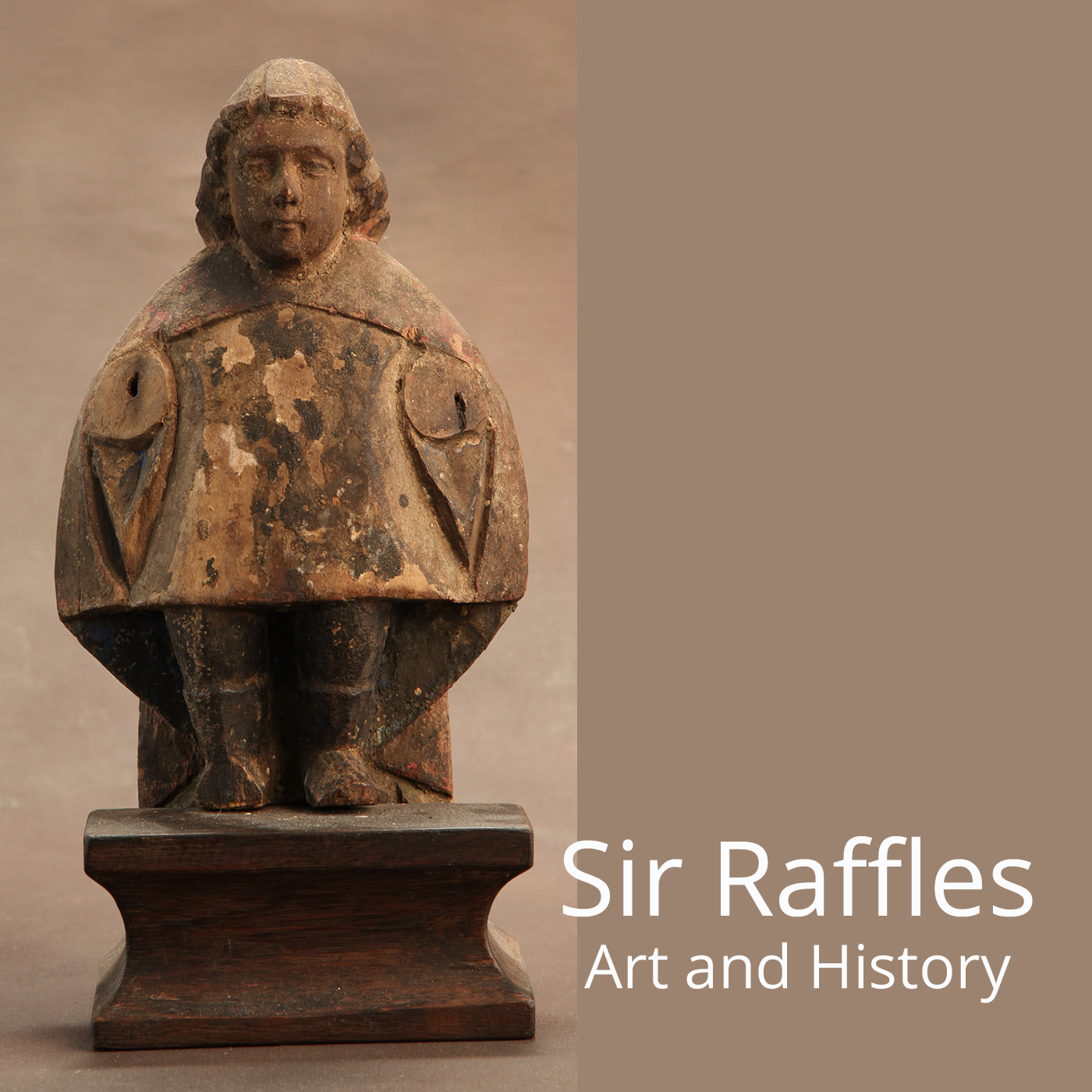 Charles Mandel has collecting in his blood! By the age of 10 years, he already collected little wood sculptures of animals, painted rocks, baseball cards and autographs (including Babe Ruth and Lou Gehrig!). A trip to Europe during High School wet his appetite for travel. He started by exploring the United States, then on to Europe and Asia. His Asian experiences led to an avid interest in tribal art, with Indonesia and Singapore as favorite haunts. Now the focus has moved to old European and Philippine Santos. His shop on Etsy offers a beautiful selection of mostly vintage wood carvings, along with a few textiles and sterling silver Colonial crosses.
The name, Sir Raffles, pays tribute to a naturalist who was an active agent in the far East for British in the early 1800's. He founded Singapore, instituted progressive policies (including anti-slavery), allowed freedom of religion and free trade, and refrained from imposing Western practices during his and later founded the London Zoo.
Charles also has a shop on eBay where he sells baseball cards that he and his team make by hand.  Go to Helmar Brewing to learn all about it!
All Products, Brown, Carved, Home and Office, Mission Style, Religious, Sculpture, Vintage, Wood, Woodwork

Sir Raffles Art & History is Charles Mandel's collection of antique Santos and ethnographic collectibles, mostly carved wood. See current selection on Etsy: https://www.etsy.com/shop/SirRafflesArtHistory

$

1,275.00