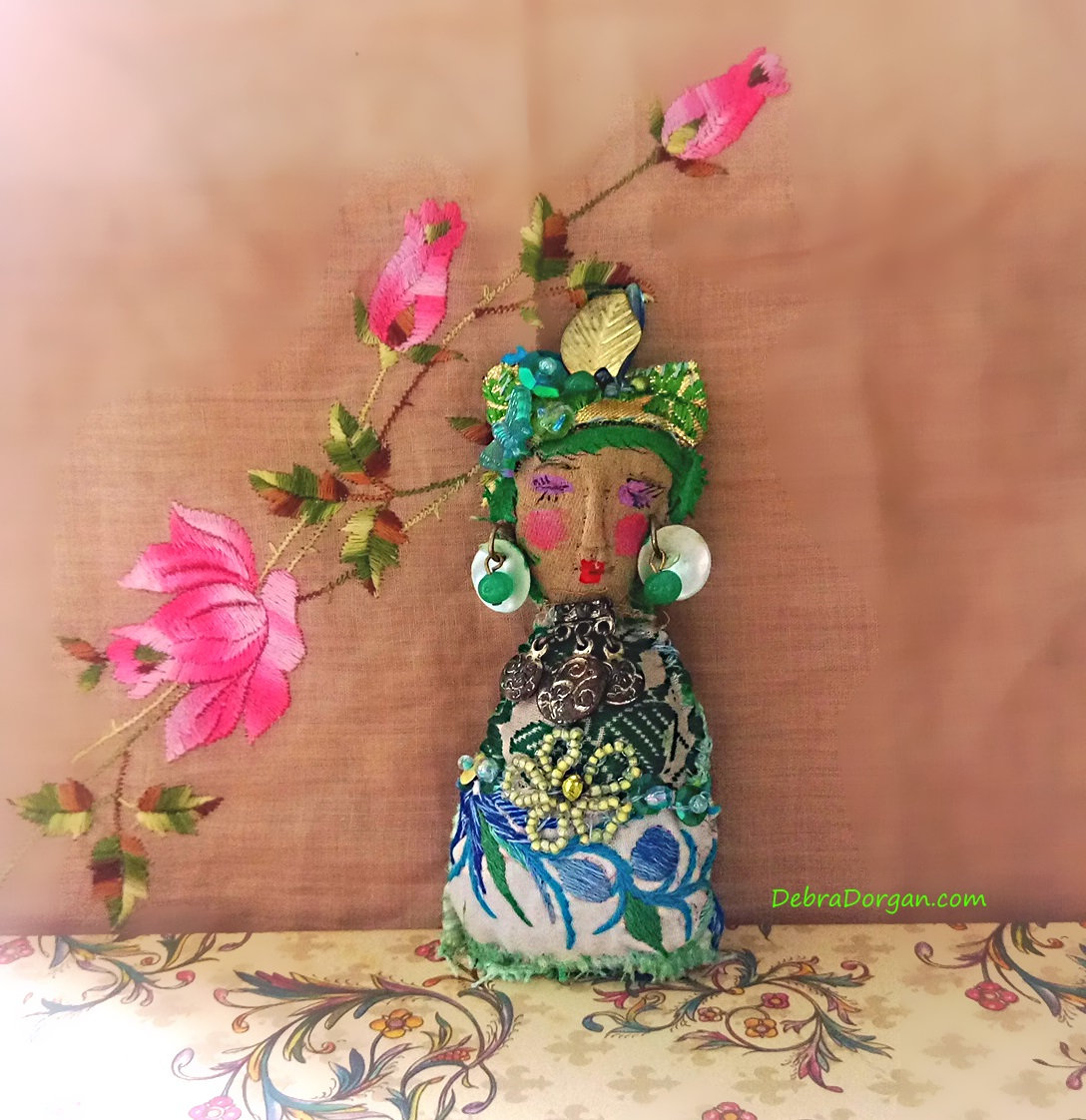 Debra created AllThingsPretty many years ago when living in England. Debra has now lived in Australia for 12 years and continues to work in art and design as well as her Lifestyle Support Work, with vision to bring many people into a lighter, brighter, creative and healing energy of her soul's mission and work.
Creating art from as many recycled materials as possible, is an important part of her work, especially with the jewellery, garments and accessories. Not only does that evoke a good feeling but has brought about unique and visually pleasing creations in the process.
She is also part of a Caribbean Steel Band which brings her great joy!
Shop:
All Products, Animals, Australia, Boho, Clothing, Cotton, Elements, Fiber, Folk Art, For Women, Green, Materials, Method, Niche, Pink, Provenance, Rustic, Sewn, Skirts, To Wear, Upcycled, Vintage

Example of one of AllThingsPretty's hand work. Visit her shop on Etsy for her current available products.

$

125.00