Bone Carving Art – Ukraine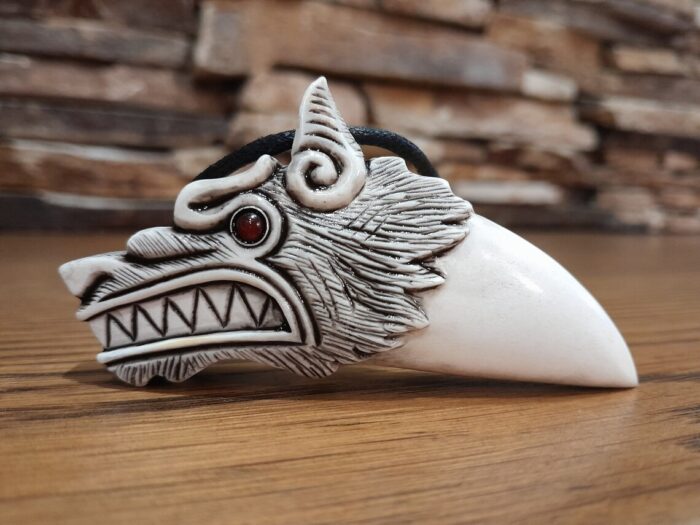 Roman and Oksana love Viking culture and design! Roman carves amulets, knife handles and accessories from bone and horn, all shed naturally by the animals. Oksana takes care of the marketing and of running their shop on Etsy. One thing I appreciate is how well the descriptions are written for each item, a teaching moment! They live in Ukraine and we want to help them increase their sales as we all know how hard life is there right now.
I asked Roman to tell us a bit about what he does and where he would like to be in five years:
"Hello. I am Roman. My art is an integral part of my life. I do bone carving, mostly Viking style. In general, I can carve anything, but not all carving brings me pleasure and inspiration. The Viking history interests me and inspires me.

I have been carving for more than 15 years and have sold my work to people in many different countries. I am very happy that I can share my art and my products far beyond my own country. Each new design in anything I make is a challenge. I love everything about my work. I never do anything I don't like.

I hope that Artizan Made will help me tell the world about my life's work and about my creativity.

Where would I like to be in 5 years?  I hope that it will be a good place for me…  A place that will inspire me to create new and even better items."
Roman has over 500 carved pieces in their shop on Etsy right now!  You can help by sharing the shop and making a purchase.
Etsy Shop:  www.etsy.com/shop/BoneCarvingArt
Social Media: