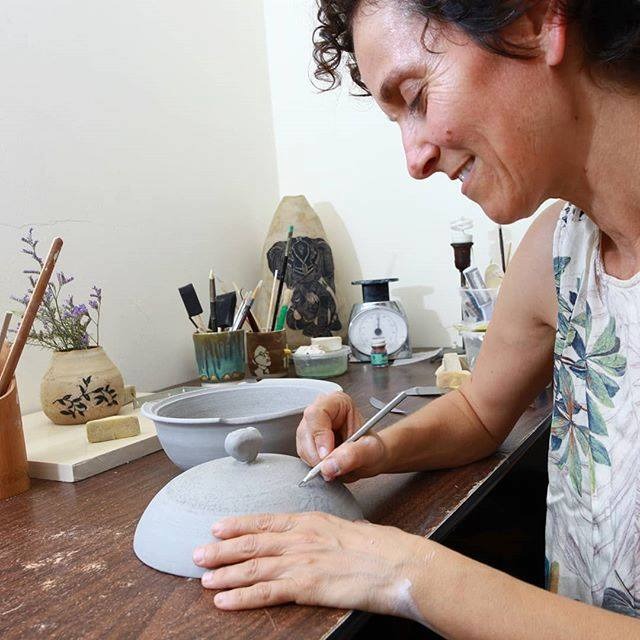 My love for clay made me work with it almost every day during the last 16 years. I make unique ceramic ware for people to enjoy in their everyday lives.
Without knowing where I was heading, I started my Etsy shop in 2015.  It was slow, yet each Ka-ching [sale] made me happy, knowing someone chose the pots I made.
Artizan Made is an awesome possibility to have new audiences getting to know what I'm making.  It's beyond imagination for me. Besides creating in the studio, marketing the ceramics is so time consuming.  Artizan Made will help by exposing more potential customers to ShellyClayspot.
Working with clay is a pleasure and time consuming. In order to make lots of pots there's not much time left for marketing. Marketing means making the effort to write, take photos, to schedule updates for different social media and that is really a job on its own.
I'm grateful for having clay in my life!  The touch of this malleable material which is natural – comes from the earth. For me it's soothing and make me feel peaceful. Designing is fun to explore and I like making new shapes as well.
Where would I like to be in five years?  I see my business as a path of delight where customers are coming back again and again and where I can expand to making sculptural work and more home décor pieces.
-Shelly Okun
www.etsy.com/shop/shellyclayspot
www.wescover.com/creator/shellyclayspot