Vintage Modernistic Silver Pin with Red Tiger's Eye by Marek
Vintage Modernistic Silver Pin with Red Tiger's Eye by Marek
I have owned it for over 30 years.
This is sold through Artizan Made's cart.
Rayela Art
Categories: All Products, Americas, Boho, Brooches and Pins, Elements, Gemstone, Grey, Hammered, Jewelry, Materials, Metal, Method, Niche, Provenance, Rustic, Silver, Stripes, To Wear, USA, Vintage, Welded
Tags: handmade, Poland, tigers eye
$85.00
Only 1 left in stock
Description
A friend of mine, Marek from Poland, made this pin almost 30 years ago in Chicago. We were members of an artist's co-op and he gave it to me as a gift. He was so much fun and I would love to see him again someday!  In the photo below, we were at a huge flea market that no longer exists.
I am not sure what the stone is but I am guessing that it may be a red tiger's eye or ox's eye. It's a gorgeous stone that did not show well in the photos. Red and brown stripes with a glint of yellow. The back of the stone is covered with silver and well protected. This pin would be great on knitwear!
It is 3″ long, 7.5 cm
Marek's jewelry was completely worked by hand. He cut it, hammered it, soldered it…  True artisanship! The pin will polish up if you want it to shine. I just prefer the rustic look.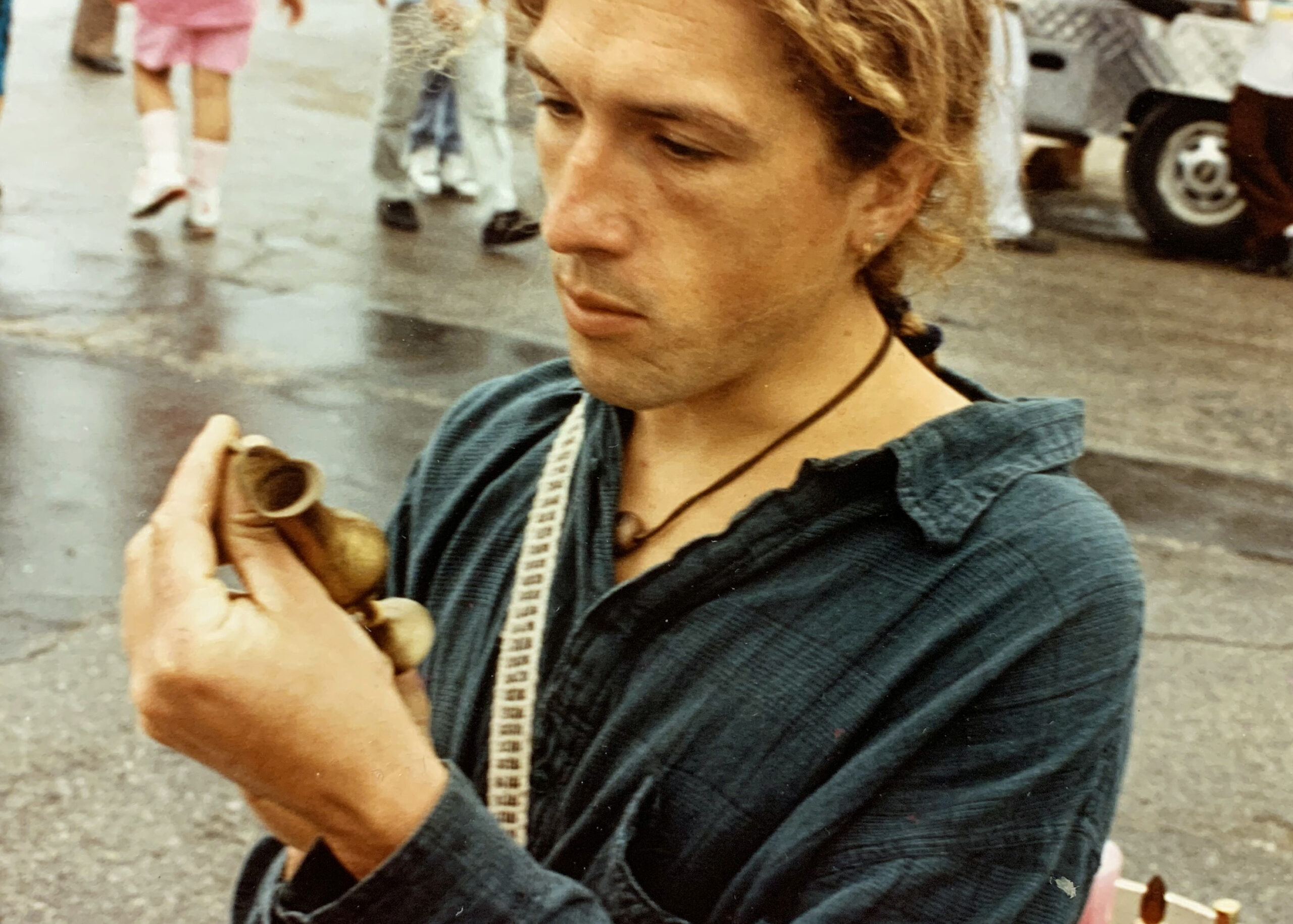 ---
Shipping will be determined after purchase and is dependent on buyer's preference.
I am not shipping to European countries who use the VAT tax at this time.
I live in Paducah, Kentucky, USA.