Vintage Stylized Human Form Silver Pin with Lapis Lazuli by Marek
Vintage Stylized Human Form Silver Pin with Lapis Lazuli by Marek
I have owned it for over 30 years.
This is sold through Artizan Made's cart.
Rayela Art
Categories: All Products, Americas, Blue, Boho, Brooches and Pins, Elements, Folk Art, Gemstone, Grey, Hammered, Jewelry, Materials, Metal, Method, Niche, Provenance, Rustic, Silver, Stripes, To Wear, USA, Vintage, Welded
Tags: handmade, lapis lazuli, Poland
$48.00
Only 1 left in stock
Description
A friend of mine, Marek from Poland, made this pin almost 30 years ago in Chicago. We were members of an artist's co-op and he gave it to me as a gift. He was so much fun and I would love to see him again someday!  In the photo below, we were at a huge flea market that no longer exists.
I've always felt that this was the shape of a person dancing. Such a happy pin! Marek shaped silver wires and then hammered them and soldered them. The blue lapis finishes it off beautifully! He built a sturdy hand made clasp on the back. This pin would be great on knitwear!
It is 2.75″ long, 7 cm
Marek's jewelry was completely worked by hand. He cut it, hammered it, soldered it…  True artisanship!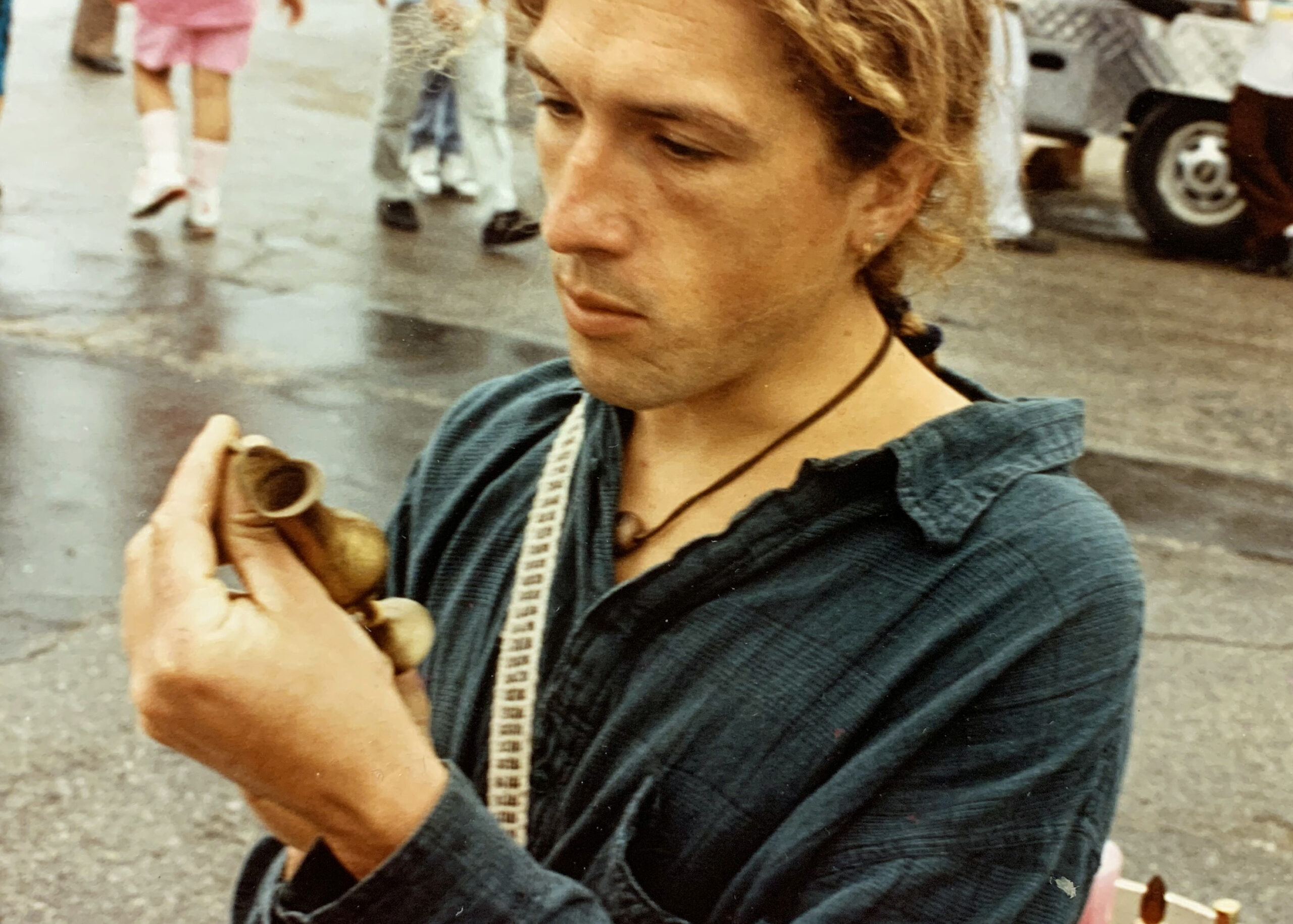 ---
Shipping will be determined after purchase and is dependent on buyer's preference.
I am not shipping to European countries who use the VAT tax at this time.
I live in Paducah, Kentucky, USA.