Create a Marketplace on WordPress
Humans have been gathering together in markets to sell their wares since the beginning of recorded history. Selling on online marketplaces follows a natural progression of what we have always done. I sold on eBay for nine years and then went to Etsy and was there for about twelve. Then, there is Amazon and others… When Etsy went corporate, the saying was "Etsy wants to be eBay and eBay wants to be Amazon and Amazon just is."
All of them were great in the first few years and as they became giants, they lost their commitments to those who made it work in the first place. Although a good living can still be made on any of those platforms, most of us find it aggravating and exhausting to keep up with the changes in their algorithms, how things are listed and so on. And, it's hard to get found as the competition, both within the marketplace and on the web, in general.
Why have a marketplace?
"Why" is the most important question we must ask of anything we do. Artizan Made is set up as an informal collective. Members pay a fee to join and then $12.50 a month to be on the site. Basically, we are pooling our resources to create a presence that would be difficult to do alone. It is like a guild or a chamber of commerce where we are all united by selling handmade products online. The monthly fees help pay for my time, for paid marketing, for hosting space and if we want to access more expensive opportunities, we can choose to come together as a group to purchase them.
I have another site, TAFA: The Textile and Fiber Art List, www.tafalist.com (currently down), which is a business association. That group is united by the textile and fiber art field. Members might not necessarily sell products. They may teach, write books, provide consulting services, offer repair services and so on. Artizan Made grew out of that group as we felt the need to showcase products and over time, it developed into a marketplace. Tragedy struck in 2019 when my server (based in Ukraine) destroyed both sites in the blink of an eye. Ten years of work on TAFA and seven on Artizan Made went down the drain. I was broken hearted. I was also moving at the time, setting up a brick and mortar shop for Artizan and an airbnb in the new house. Things were just settling down when Covid hit and more bad things happened and I was paralyzed. I could not focus and it took two years to get the mojo to tackle this again. "Why?" was the question I asked often. Now that Artizan Made is taking shape again, I feel the excitement coming back. I am convinced that this is an excellent model with great potential for any group that has a common product.
This does not have to be about art or handmade. It could be about local businesses, specialty goods, ethnicity, etc. Groups that pop into my mind are minority owned businesses, the LGBTQ community, religious groups, places in the world, hobbies, nature, and so on. My goal is to grow Artizan Made to about 200 shop members. That would bring in about $2,000/month which would be enough to pay me a small salary and invest in marketing. That is a size where everyone still shows up easily on the site and is manageable by one person. Extra income can be generated by selling ads and products on the site.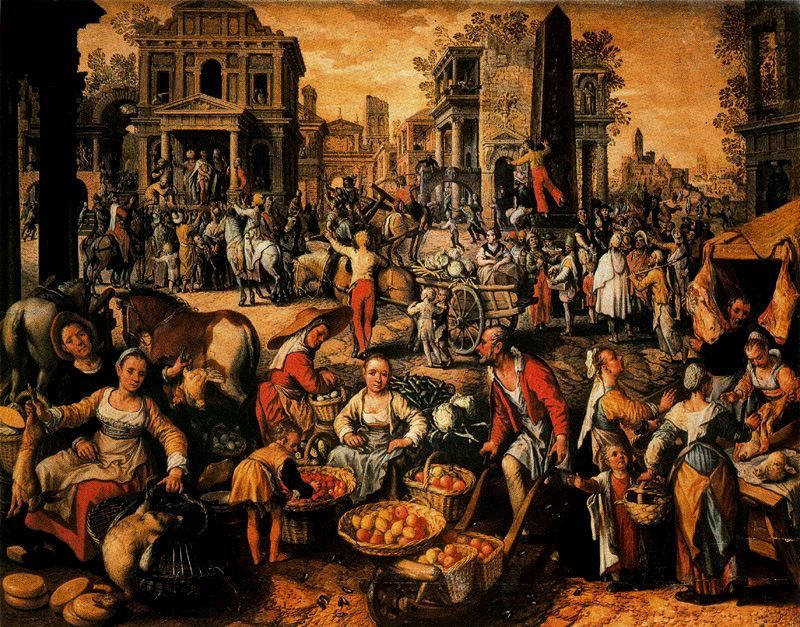 The unique thing about how we are doing it on Artizan Made, and the key to why this really makes sense, is that most of our members already have shops elsewhere. They are either on Etsy or have their own sites. Instead of setting up a whole new shop over here, we are importing their items into our marketplace and then linking back to them. Basically each of their products becomes an ad for them. Those who don't have a shopping cart on their sites can choose to use ours.
A great advantage of doing it this way is that the members don't have to invest a lot of time and effort into being here on Artizan Made. They have enough to do already and my goal is to keep it as easy and as affordable as possible for them so that they can focus on their work. Most of them have products that have a consistent look and we state in the listing that the product is an example of what they have carried and that they will find something similar on the member's actual shop. If their inventory changes a great deal, we can always do a new import. Members also have access to all of their products here and can update them whenever they want to.
Another benefit is not having to deal with shipping (for the most part), the vat tax and whatever other headaches a full fledged marketplace has to deal with. We refer and the member shop sells and provides customer service.
Why have a marketplace:
Pool resources
Create a community around a themed product (ours is handmade home décor and ethical fashion)
Access opportunities as a group that would be difficult for an individual
Send shoppers directly to the member
Save time and energy
[/spb_text_block] [spb_text_block animation="none" animation_delay="0″ simplified_controls="yes" custom_css_percentage="no" padding_vertical="0″ padding_horizontal="0″ margin_vertical="0″ custom_css="margin-top: 0px;margin-bottom: 0px;" border_size="0″ border_styling_global="default" width="1/1″ el_position="first last"]
Why use WordPress?
It's really the best affordable option with the most versatility out there. I did a lot of research and either other options were butt ugly, locked into design options that were constricting, didn't have enough tools or were terribly expensive.  There are three main components to creating a WordPress site that works well:
Having a well built theme (That is the look of the site.  There are thousands of designers creating themes and some are great while others are awful.), using a good marketplace plugin (Plugins are tools that increase capabilities beyond what the basic WordPress platform offers. They are add-ons.) and using a good page builder (This is a tool that allows you to build your page in different ways. Our theme comes with a good one, but you can also buy them as plugins.)
Themes:
Themeforest is a great marketplace where you can find themes and plugins for almost any purpose. There are themes that are already built for marketplaces. Look for designers who have a long history of comments, reviews, customer service, and recent updates. So many great themes and plugins have become obsolete because their designers lost interest.
Marketplace Plugin:
There are only four options that I know of and we are using WC Marketplace, based in India.  They were very new when I started using them and there were a lot of glitches. In the two years that passed while we were down, they have done a ton of work and I am so pleased! They are also approachable, friendly and are truly doing the best job they can as WordPress changes quickly and they are keeping up with it.
Page Builders:
There are many to pick from. Ours came with our theme and I'm pretty satisfied with it. All page builders create blocks where you can add text, images, videos or any other elements and then organize them on your page in columns and rows. Any one of them can be moved around as needed. This is what our Home Page looks like right now on the back end: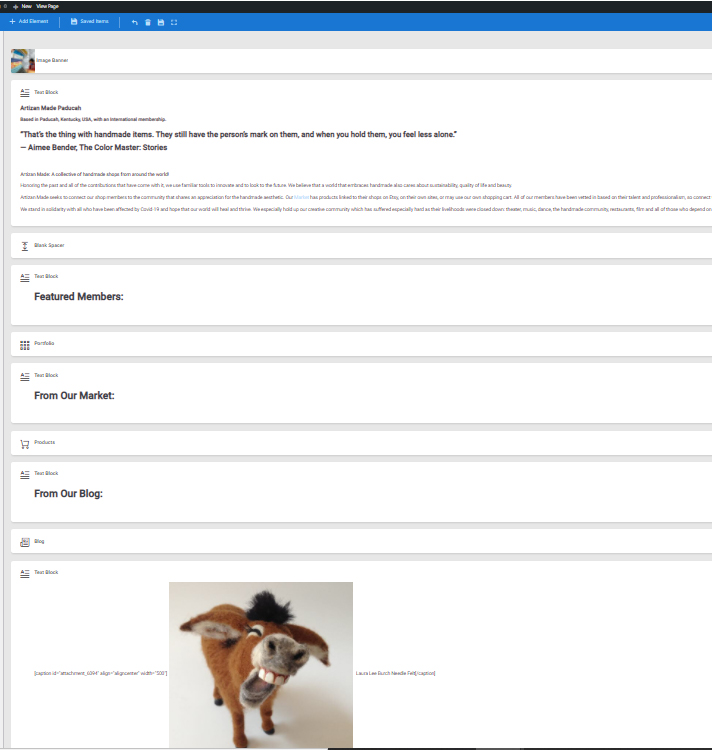 Importing into the Marketplace
I use a plugin called WP All Import. It's Genius!!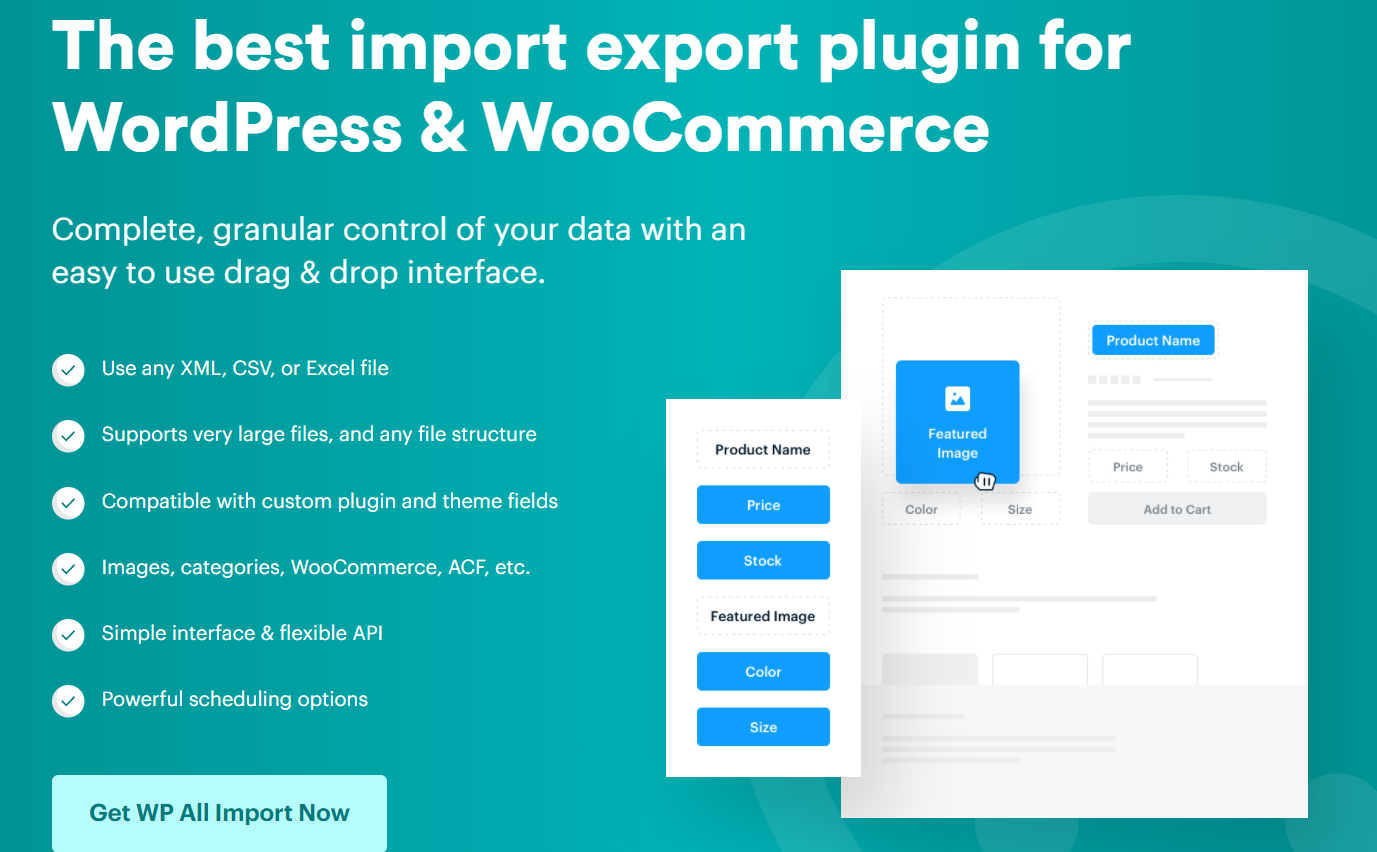 You can import almost anything to a WordPress site if you have a csv file (a type of database file like excel) There is an extension for WooCommerce, the sales platform plugin we use, which allows you to create fields for the information you need. These would be things like Title, Description, Vendor Bio, Price and Images.
Etsy and most platforms that support carts allow csv downloads of products. Once you do the download, the information gets adjusted to what we need and then that file gets imported into the Marketplace. The most time consuming part for me has been assigning categories to match the ones we have on Artizan and we have over 200 of them! WP Import is a must have if you are going to do something similar.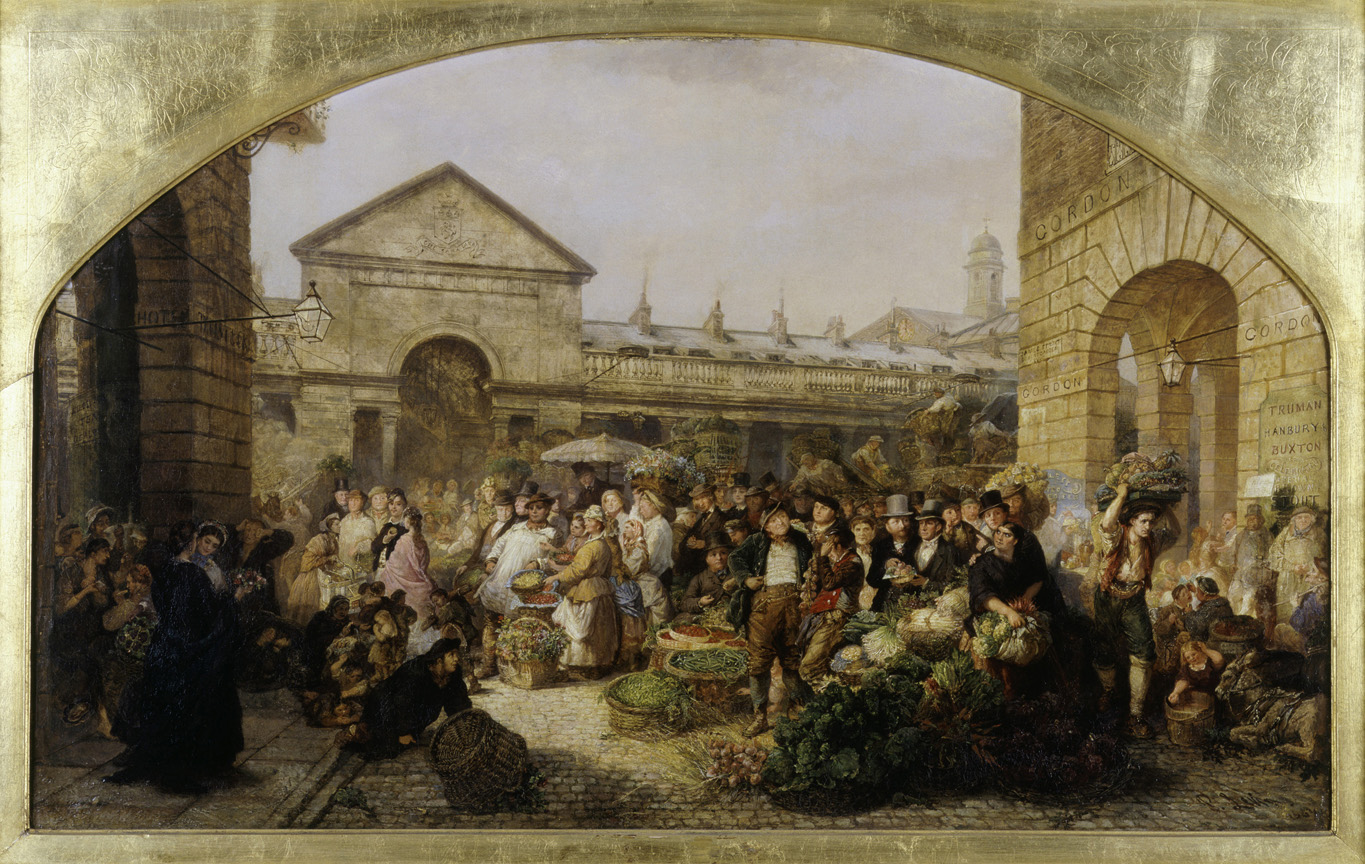 Challenges
Coding: I am self taught and have gaps in my knowledge. Not knowing how to code makes me dependent on outside help which can be pricey.
Time: Setting up a market is a full-time job. You need to believe in it to make it succeed!
Hosting: I obviously made a bad choice with my previous host and it cost me years of work. I now use Kinsta and am super pleased. They specialize in WordPress and their staff is knowledgeable and helpful. They are affordable to start off with, but as the site grows, so will the hosting cost, but this is true with any host. This is why I am charging an extra $25/year for market users. Each member can have 50 products there and each product usually has at least two images, sometimes more. Images take up a lot of space on the host and to keep loading times speedy, it gets more and more expensive.
Member Control: The more control you give your members, the more chances you have of having bad or wrong content show up on the site. On the other hand, if you have to do everything, it's overwhelming and exhausting. So, you just have to keep a watch and catch what you can.
Member Overturn: Most of our members have been in for the long haul, but there have been instances where people join and leave within 3 months. That's a lot of work as their content may be in blog posts or on social media sites. People expect fast results, but nothing happens quickly these days.
Working with Open Source platforms: WordPress changes constantly as its core group updates how the basic platform works. Some changes are great while others are unnecessary and harder to use. Every time the platform updates, the thousands of designers and developers who are working with it need to update their plugins, themes and other tools. Sometimes something is working perfectly and it breaks with an update. It can make one scream like a banshee….
Shipping and taxing: These are major headaches for those using our cart or who have smaller sites. Etsy has scores of engineers working on solutions and have great tools that we just can't replicate on a small platform. The VAT tax in Europe is especially crazy as they tax based on where something is purchased, not where it was sold. A French person might buy something from a Swede while they vacation in Portugal and the Swede has to figure out what the taxes are in Portugal and sometimes even by county! It's nuts! Many sellers in Europe have closed down because they can't handle it and even the monitors have a hard time figuring things out. It's isolating Europe from the rest of the world and American sellers also have to pay those taxes on anything sold, forcing many of them to ship to the US only.
Why not just have a Directory?
I am convinced that people like to have categories where they can browse and having the pricing and product descriptions gives them the information they need upfront. People shop for different reasons. They may be looking for something that matches a specific décor they have, or they may collect certain types of techniques or objects, have ties to places they have visited, or just want to support a good story. This is why I set up over 200 categories for our products and each one might show up in 10 or more categories.
Many other groups do choose to use directories, which may work fine for them. TAFA's new site will use a directory as a base and then there will be images and blog posts to highlight stories based on the tags they will use. In that case, they might not necessarily have products to sell, but services, so a directory will work well.
The Importance of "Why"
I heard Simon Sinek's Ted Talk several years ago and it was an "aha!" moment for me as this is how I have always lived. This video is a short version of it. Watch it and maybe you too will have a light bulb go off!
Since then, I have watched many of his videos and I find him so refreshing, honest and helpful. So, my "why" of creating this marketplace is that I love this community and the handmade lifestyle that goes beyond the product. It's about skill, passion, history, innovation, self-determination and often couples with care for the land and its creatures.
I feel that the cards are stacked against artists, small businesses and creatives as the world faces an uncertain future with climate change, political division and technology. I want to contribute with these stories and hopefully inspire the next generation to slow down, appreciate where things come from and how they are made and value beauty. A marketplace is one way to achieve that.
Questions?
I am happy to share information and answer questions here in the comments. I would love to see this idea replicated and am glad to help.  I do believe this can be a powerful tool for so many communities!  Find your "Why" and it will happen!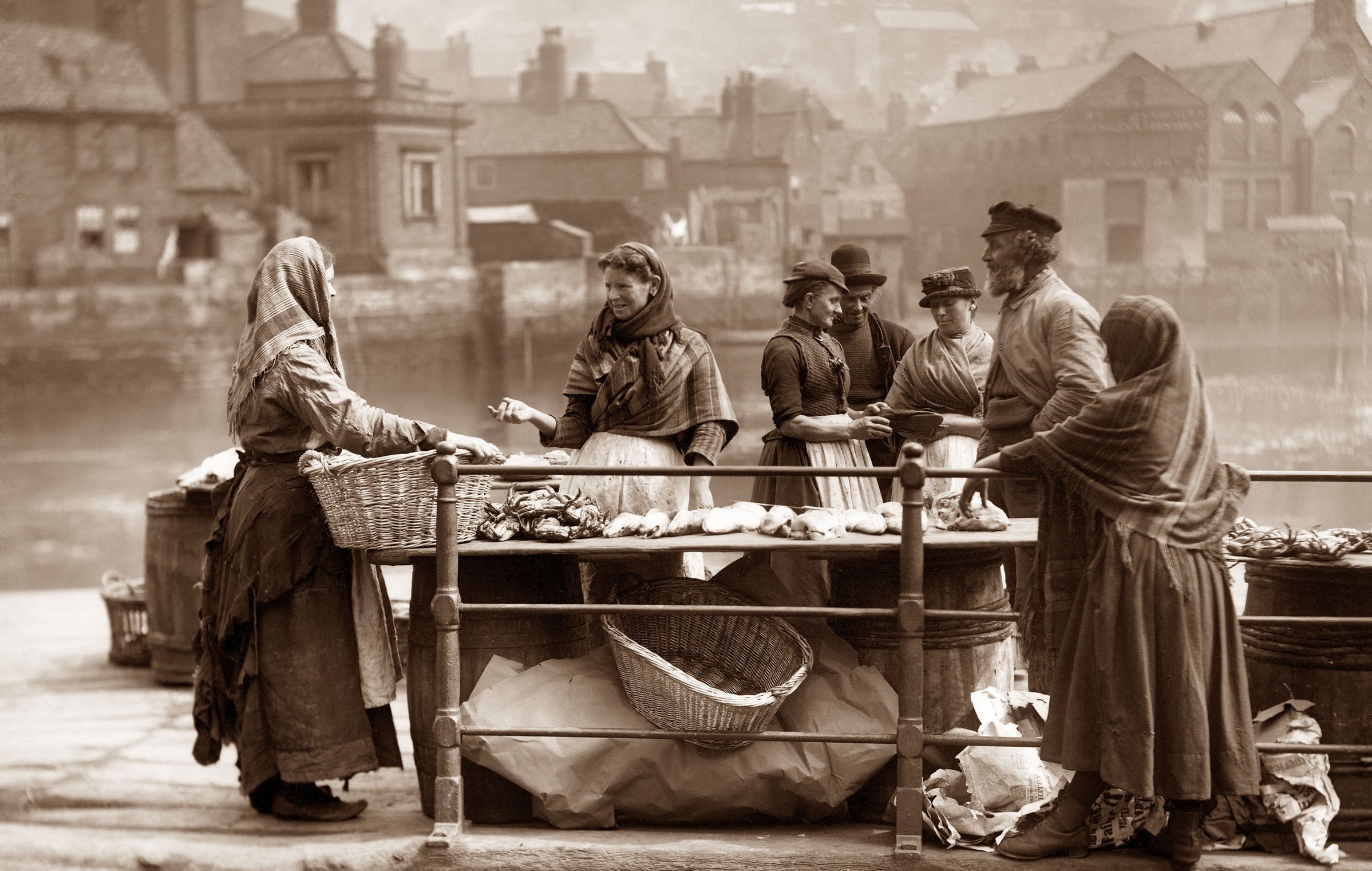 From our Black Category:
Related posts