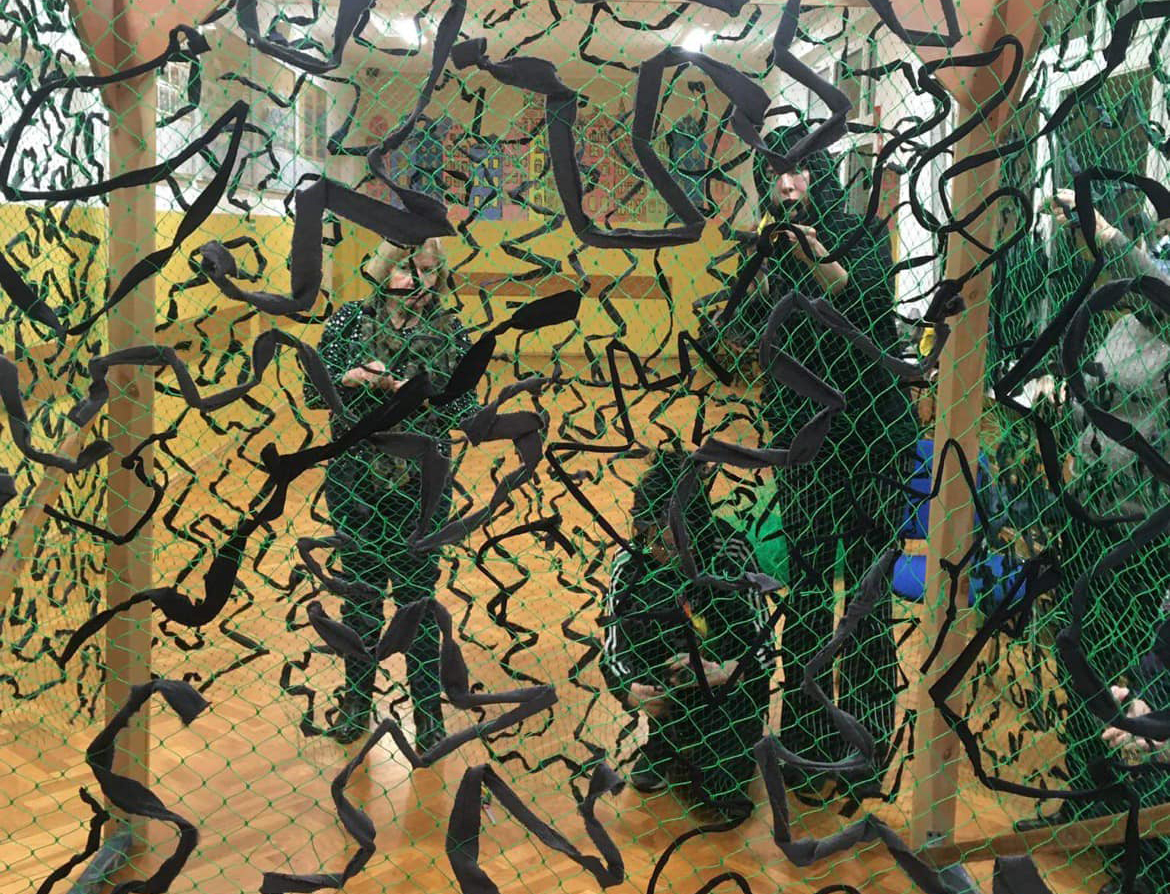 As I sit to write this post, CNN blasts images of destruction and death, reporting on Russia's continued insane assault on Ukraine. One reporter talked about Putin's last speech, where he also threatens to crack down on internal enemies within Russia. Putin is our modern Stalin, the aggressor both inside and outside of his borders. My friends in Europe nervously watch the bombs and tanks get closer to their own countries. One of out of five Ukrainians has now fled the country while young people sign up to take up arms to fight in defense of their country. Who could have imagined this one month ago?
The international community has stepped up with major businesses shutting down their operations in Russia. The Russian State television spews lies about the war and many Russians don't know what is going on. They are being cut off from the world and have increased isolation from the goods and services they expect. They now know that something really bad is happening. Ukraine is getting arms support from the West and their courage has led to an unexpected resistance against Putin. This war will shift things permanently in ways we cannot even imagine right now. Big players will have to choose sides and one of the positive consequences might be a renewed commitment and investment in green energy. We shall see.
Airbnb
Individuals may wonder what they can do, how can they help, and I have been thrilled to see the creative ways people have come up with to make direct impact on people who are in the thick of the action. Someone came up with the idea of booking Airbnb rooms in Ukraine as a way to get cash to people who could use it in whatever way they needed, much of it going to house refugees who are fleeing. As of March 5th, 61,000 stays were booked in Ukraine, getting more than $2 million directly to people. See this NPR report.  Airbnb has a commitment to help refugees and is paying for 100,000 rooms for refugees. They have also been actively working in the US with the relocation of Afghan refugees.
Etsy Sellers in Ukraine
Etsy sellers came up with the idea of supporting digital artists by purchasing patterns, prints and anything that can be downloaded. This way, the seller does not have to worry about shipping and can receive money directly. Now Etsy has made this an official destination, making it easier for people to find things they might actually like or use.  Go here to explore!
Individual Efforts
Several of my artist friends have been posting about their campaigns on Facebook. Most of us may not have cash to donate, but we have products and can raise money by selling them. Some are working directly with refugees that are coming into their countries. Here are their calls to action:
Elena Ulyanova
Elena Ulyanova is Ukrainian and moved to Poland in 2015 because the Russian invasion of Crimea destroyed her business. She is a botanical dyer and used to have people from all over Europe come to her workshop in Ukraine to learn from her. It became too dangerous, so she and her husband decided to move to Gdansk, Poland, where she opened a wonderful gallery, Fine Arts Gallery "Szary Ganek". It has been very successful with workshops, music, storytelling, exhibits….
Covid affected her business, like the rest of us, but she pushed through. Now her mother country is being destroyed and her mother and close friends are in danger. Elena needs help. Refugees started arriving and she helps with translations and support. She has had hardly any sleep since this all started and has been organizing deliveries of supplies into Ukraine and her gallery is now a space for making camouflage nets. (Photo at the top of this post is from her gallery.)
You can see photos on her Facebook page.
Her Call to Action:
1. Donations. This is going to be a long effort and Elena is determined to do whatever she can for Ukraine. She has experience in counselling and will be working with the young people that arrive. Help fund her efforts by sending a donation through PayPal: foundationkiwi@gmail.com
2. Volunteers. Elena needs people who understand the language, the systems, and who can translate that into story telling that others can understand. She is exhausted and her messaging needs professionals who can help with graphics and marketing. If you are familiar with how things operate in Poland and Ukraine, reach out to her and help her set up a Go Fund Me effort and create posts that can be easily shared. If you have other ways in which you can help, contact her directly through her Facebook page. She is fluent in English.
Maria Jürimäe
Maria lives in Tartu, Estonia and I have known her online for several years now. She is so beautiful and positive and actually does sing while she paints her scarves. She taught me about the Singing Revolution.
Maria's Call to Action:
You want to support Ukraine and so do I.  I make silk scarves and am donating the proceeds of any sales to support Ukraine. You can use my scarves for yourself or as gifts for friends.  Let them know that they are wearing a hug, uniting you, Estonia and Ukraine.

SingingScarves are my original wearable art- each silk creation is one of a kind, painted with songs and loaded with positive energy, and I can make it even more personal by adding a text you might want.  ALL the money you pay will be donated to Ukranian relief workers. Yes – ALL, and I will cover the shipping costs!

Help me to help!  Estonia is located near Russia too, and if we cannot stop this aggressor, we might be next.  Then, all my silk art would be burned anyway!

My scarves are here:
http://www.etsy.com/shop/singingscarves
Elena Rosenberg
Elena has been a long time online friend who also encouraged me as I learned how to knit. She is an amazing and versatile textile artist!  She recently shared how this war is a personal sorrow for her:
My heart is heavy with sorrow. The obnoxious violence unleashed on Ukraine by a despot and his yes-men is infuriating, maddening, senseless, and ruthless. I tend to be a private person, and, wary, for various reasons, of over-sharing on social media. But, this war is close to my roots, literally, and I feel compelled to speak up. I'm alarmed, upset, and anxious, but I am hopeful too. Hopeful that any hour now the assault on Ukraine will be halted, hopeful that in the aftermath of this violence, Russia's and Belarus' dictatorships will be toppled, hopeful that more of us will emerge from this as more compassionate human beings, and as human beings more grateful for and protective of the freedoms we have as citizens of democratic states.

My heart is heavy with sorrow

 for the part of the world I last set foot on almost 30 years ago. The degree to which the events of recent days have rattled me surprised me at first, but as un-tethered as my life over the past couple of decades has been from that geography and that past, the markers on this map make it as clear as day that the destruction and suffering being inflicted on and around the land my ancestors, my loved ones, and I come from…needles and torments me. There they are — Gomel (present day Belarus), where I was born; Korosten' (present day Ukraine) where my maternal grandmother and her parents were from; Starodub (present day Russia), where my maternal grandfather and his parents were from; Niasvizh region (present day Belarus), where my paternal grandparents lived. Korosten' and Starodub were on the lips of my grandparents so much, they feel familiar, though I have never visited them. Kyiv has a marker on this map because it's where my husband was born, though I've not been to Kyiv myself. All these places and others like them, in and around that very region, separated by a few hundred miles from each other, at most, all acutely mired deep in the territorial, ideological, manufactured conflicts. True, the borders in that part of the world have shifted multiple times over the centuries, drawn and erased, bought and sold. Today, sovereignty and autonomy is what they want and deserve, and yet they find themselves in a throwback to the dark ages, with a megalomaniac overlord, or two, crudely stomping on their lands, their necks.

My heart is heavy with sorrow and it is filled with immense gratitude to my parents and grandparents for making it possible for me to call another place home. When we immigrated to the US from the Soviet Union, in its final days, we left an inhospitable place that made prospects for those of Jewish ethnicity tenuous, at best. We left a place made toxic by the Chernobyl disaster. I doubt I will ever fully grasp the magnitude and the depth of what emigration meant and felt like to my grandparents and parents. Now that I'm nearing the age my parents were at the time, I wonder whether I could be capable of the same bravery of uprooting, of leaving the familiar for the unknown. Our immigration wasn't under bombardment, and the overwhelming trauma of refugees making a desperate escape while under a deathly attack is something I cannot relate to fully. Our immigration experience wasn't without hardships, and I can imagine the litany of challenges that awaits refugees after they are in relative safety. The reality is even more dire for those who, due to disability or other circumstances, don't have the option to flee.

My heart is heavy with sorrow, of course, not just for the fate of Ukraine. It must be said that nothing makes this war, this tragedy, this injustice any more special or deserving of attention and compassion than the countless wars, tragedies, and injustices that affect scores of people around the world daily. The victims in other parts of the world may have fewer allies, fewer routes of escape, less media attention, less charismatic leaders. Those circumstances don't diminish the victims' plight and suffering. I harbor no illusions about any one land, nation, or people somehow deserving of privileged treatment. The lands that modern-day Ukraine, Belarus and Eastern Russia stand on have endured an extraordinary amount of violence. Whether it's the loamy earth remembering what transpired on it, or a manifestation of ancestral trauma… my great-grandparents were burnt alive in a massacre of their Jewish shtetl in the early days of WWII in Starodub, just beyond the borders of Ukraine and Belarus, and I sense the laments of that land viscerally. It's one of the reasons for this soliloquy. I'm writing this from the ancestral lands of the Wampanoag people, and my home in NY is on the ancestral lands of the Lenape people — undoubtedly, both have endured much strife.

My heart is heavy with sorrow

, and my heart floats with hope. I am inspired and humbled by the words of

Ivan & Alina Hryhorchuk

, a ceramist and a craft artist, who, while huddled in their home on the outskirts of Kyiv a few days ago, in answer to the question how people around the world can help them and help Ukraine right now, replied with an ask — simply that we listen and act with our hearts.
If anything above resonates with you, I'd love to hear from you. Thank you.
UKRAINE WAR VICTIMS RELIEF FUNDRAISER — 100% of profits from the sale of all of my knitting patterns in my Etsy shop  and on Ravelry during the month of March 2022 will be donated to humanitarian organizations providing relief efforts both to people in Ukraine and to refugees from Ukraine. The organizations I chose, Project HOPE and HIAS have long-standing histories of helping refugees around the world in times of crisis. I chose these orgs specifically because they have experience in mobilizing teams quickly and are engaged in multiple humanitarian efforts in different countries at once. You can choose from any of my 6 available knitting patterns, designed for beginner, advanced beginner, and intermediate skill level knitters. All patterns are in digital PDF format, available for immediate download. All proceeds, after payment processing fees, will be donated. THANK YOU
Eileen Doughty, like the rest of civilized people, is horrified by the invasion of Ukraine. And like many people, she is trying to find a way to help. Artists are doing their part. As a fiber artist, she created Ukrainian themed jewelry and a small piece on stretched canvas ("Prayer for Ukraine") – yellow and blue, sunflowers, the Ukrainian flag, peace signs.
Eileen's Call to Action:
Purchase through the Potomac Fiber Arts Gallery  (in person only) in Alexandria, Virginia.  If you are interested in purchasing, please contact Eileen at artist@DoughtyDesigns.com  Prices range between $20-$100.
Proceeds will go to Ukrainian refugee assistance agencies.
Visit Eileen's website to learn more about her.
Daria lvovsky is an Israeli artist, whose work, a felted stork, recently sold in an international auction organized by the "Red Cross" to raise money to help Ukrainian people in their unbearable reality. She says that nowadays she can hardly think about anything else except for the suffering of innocent civilians sitting under the constant bombing.
She is now giving 10% of every sale of her works as a donation to help refugees in Ukraine. She found a way to transfer the money directly, ensuring that this money, no matter how little it was, could be used right away.
She contacted a friend of hers whom she studied with at Minsk University and who lives in the western part of Ukraine. Mr. Dmitro Kobrinsky had already turned his own house into a sort of a mid-station for the refugees on their way out of hell. He hosts over 40 people, the broken families, with children and pets, who left behind all they had except for the little stuff they could carry. Forty people is a lot of people to host, but it's still like "a drop in the ocean" because the longer the war goes on, the more people need to escape and the pressure won't calm down soon.
Funds are desperately needed to buy beds, pillows and blankets. Thanks to €500, that Daria's friends in Israel have sent, two more improvised hotels have appeared, made out of two storage buildings. That's why the direct way is that important. If anybody is willing to help directly the contact is below.
Dmitro Kobrynskyi
5375419907198459 Monobank
+380 505848974
Learn more: The links below are all translatable into English using Google translate.
Facebook group where Dmitro lives which has updates and activities. It was really nice to see that they have a lot for children!
Local News Site with updates on what is happening there.
Beautiful article by Telex which quotes Dmitro and has great photos.
Avi Schiffmann and Marco Burstein
A friend of mine pointed me to this post on Facebook by Tatiana Karpova who lives in Kyiv:
These two young people, Avi Schiffmann and Marco Burstein, students at Harvard, in just three days have developed and launched the website https://www.ukrainetakeshelter.com/, a website in 12 languages where Ukrainian refugees fleeing war can immediately find hosts with free rooms, apartments unused in resorts, big or small cities or school dorms.

Pass this information to other Ukrainians, who are now in European countries and not only, but also to those who would like to be a host to these people in need.
I took a look and checked out Chicago, where I used to live. Sure enough! There were already many people who had signed up, especially around Ukrainian Village. Chicago has one of the largest Ukrainian populations in the US. Some people have been wondering if the United States will be accepting refugees and according this CBS report, many will be coming here, too.
Add your call to action!
I know there are many, many more people using their skills in creative ways to help deal with this crisis. I will keep adding to this list. I hope that this post becomes outdated soon, that this war ends and that peace comes to the region. But, the damage to Ukraine is immense and it will take a long time to recover and rebuild.  If you would like me to add your call to action here, send me a paragraph, a photo and what you want people to do. Send to rayela@comcast.net. You can also use the comments here to direct people to actions that you like.
This has long been a driving quote for me. Maybe Putin needs to do some reading on the great minds who envisioned peace and prosperity for all Russians…