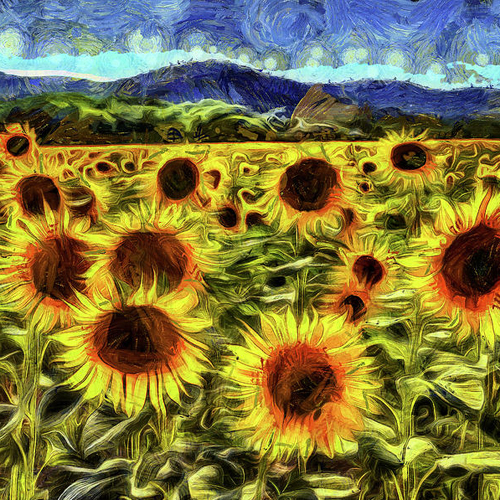 I wrote a post about how people are helping Ukraine in creative ways. Read it here.  I wanted to add a gallery at the end of blue and yellow products from our Marketplace, but the post was too long. So, let's see what happens here! This gallery will pull randomly from our Blue and Yellow categories.
A note on how our Marketplace works: we work with studio artists, fair traders, small importers, and ethical vintage dealers. Most of them have shops on Etsy or on their own sites so we import 50 of their products and then link back to them. If you see something you like, click on the Visit button and go visit them. That is our goal!
If they don't have a shopping cart on their own sites, they can use ours and you can support them by purchasing their work here.
We believe that "handmade" is not just about products, but it is a lifestyle. It is intimately connected to stewardship, skill development, history, curiosity, and most importantly, it allows people to have control over their time and their lives. They can work at home or in their villages and the income they produce pays for their bills and helps communities thrive.
Our world faces so many threats at this time: climate change, Covid, and aggression from repressive regimes. Russia is not the only despotic nation causing destruction, upheaval, death, and massive migrations. Sometimes it feels like we are minimizing all of this when we try to sell our beautiful, handmade products…  But, each of these products represents a human being who needs to make a living. The relationship between buyer and seller is symbiotic. We need each other, unless we are willing to live in a world where everything is factory made.
The world needs art, music, poetry, dance and creativity! Shop handmade and share Artizan Made with your people. We thank you!
Explore the categories!
Individual items shown randomly in this gallery.
All Products, Americas, Brown, Ceramics, Clay, Clocks, Elements, Floral, Grey, Home and Office, Materials, Niche, Provenance, USA, Weddings, White, Wood, Woodwork, Yellow

Modern Artisans is a marketplace for gallery-quality items handcrafted by skilled artists and craftsmen from the United States and Canada. Founded in 2003, they offer an meaningful alternative to the mass-produced products found in most malls, gift stores, and catalog sites. They carry home décor, functional work, garden decorations, and jewelry. Click on the Shop button to visit their website. Artizan Made receives a percentage of any purchases you make through this button and we appreciate your support!

$

349.99