Birds and Wings Category: Spring has Sprung!
Spring is here and when I walk outside, the song birds are in full throttle! It's such a joy to hear them and watch them. I have a couple of feeder areas and love seeing who comes!  We have a category in our Marketplace for "Birds and Wings" which includes insects, bats, angels and anything else that has wings. It's a fun category to explore.
I have six parakeets and a finch who are caged in a room. I can hear them all day. Sometimes I feel sad for them, that they are not outside, flying freely, but they were all born in captivity and would not survive. They sound really happy…  Are they? This quote rings true to me:
"Some birds are not meant to be caged, that's all. Their feathers are too bright, their songs too sweet and wild. So you let them go, or when you open the cage to feed them they somehow fly out past you. And the part of you that knows it was wrong to imprison them in the first place rejoices, but still, the place where you live is that much more drab and empty for their departure."

― Stephen King, Rita Hayworth and Shawshank Redemption
Here are three favorites from our members: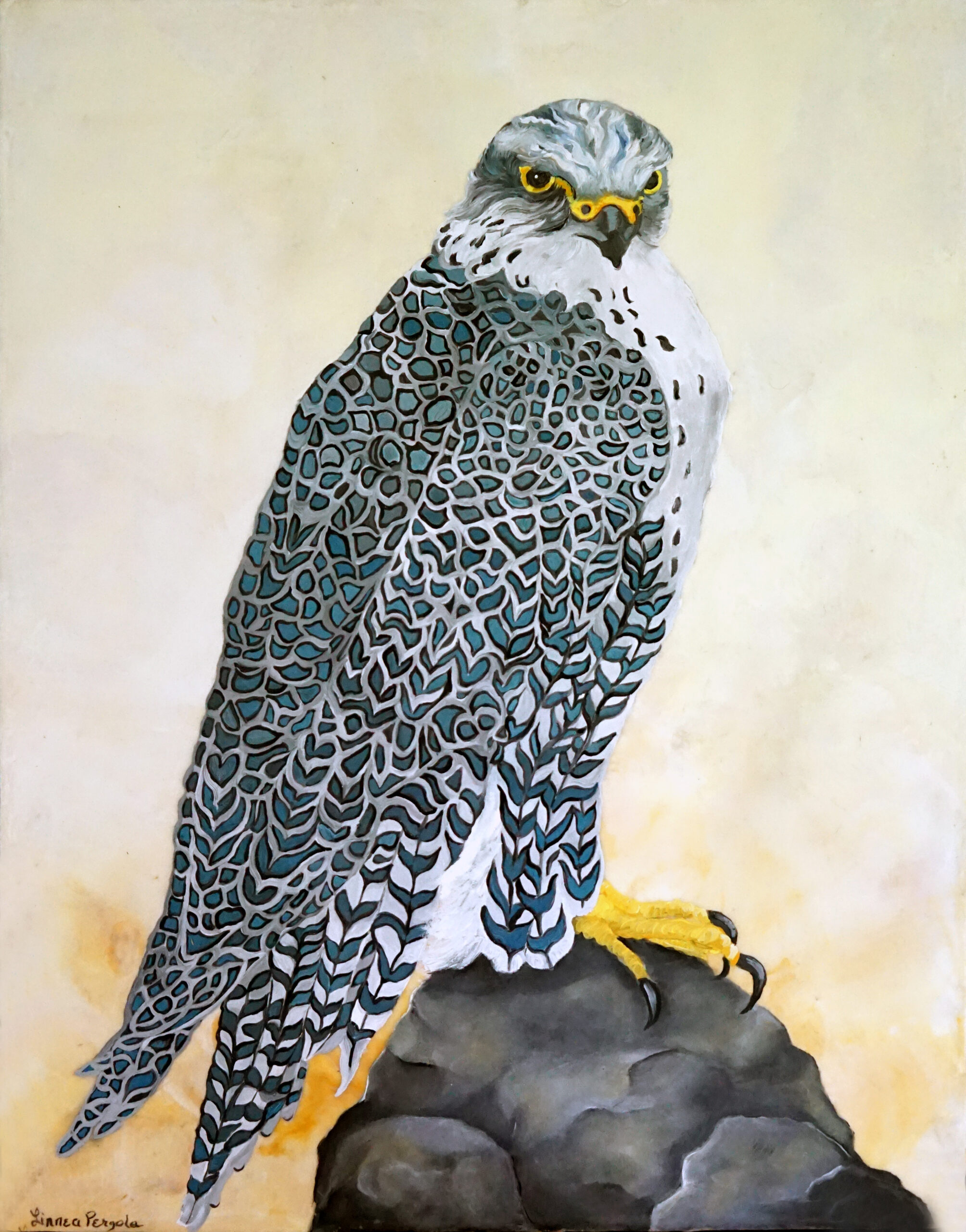 Linnea is an amazing and versatile artist. This piece uses an interesting technique where she paints with oils on an encaustic background (mixture of bees wax and parafin).  She is especially known for her riotous travel paintings, colorful mélanges of scenes from her travels. She is also a lover of horses and many of her works feature this magnificent creatures. Linnea is using our cart to sell her work.  You can also visit her website to see more. 
"Wings are of many kinds. Butterfly's wings, vulture's wings, eagle-wings, spread wings of white swans, dragonfly's serene wings, wings of albatross, lovely wings of humming birds, tiny wings of a fly or a bumble-bee-wings; and when they fly, they fly their best according to their ability of flying. We should not underestimate the size of those heavenly wings."
― Munia Khan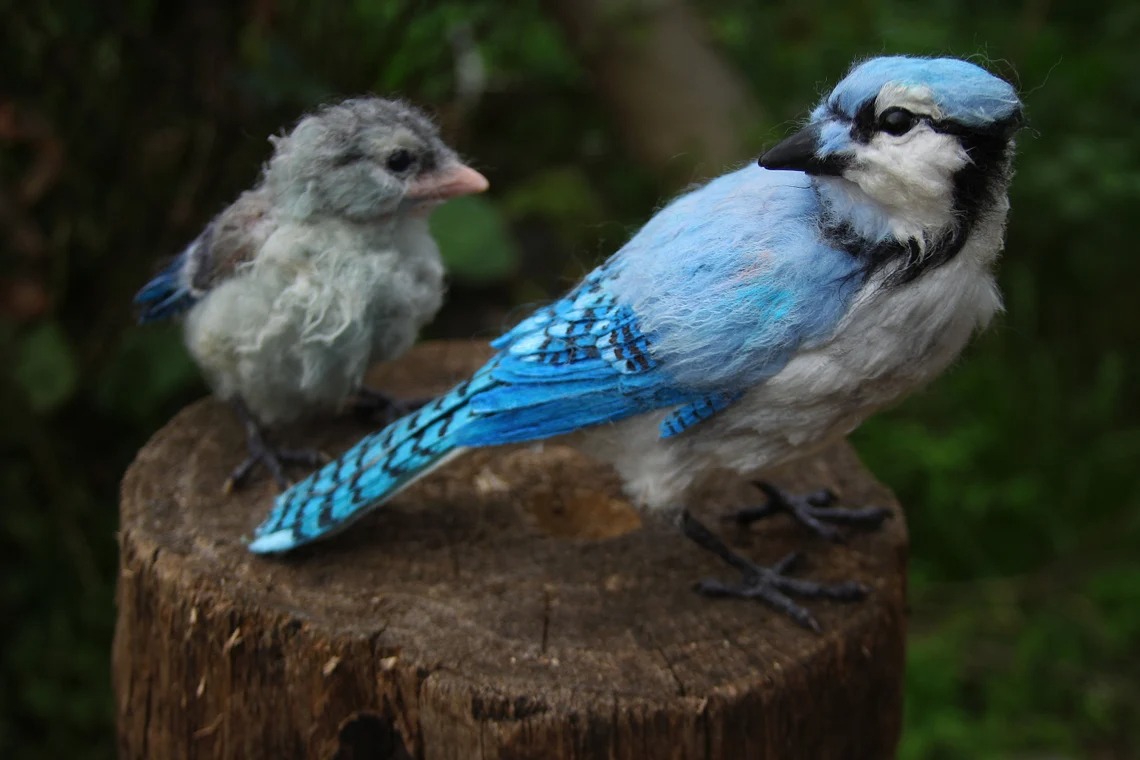 Daria creates needle felted birds and creatures. They are so lifelike! Before she starts working on a piece, she researches the animal or bird and feels her spirit bond with it. This intimacy certainly shows in her creations!  Daria lives in Israel, working from her home studio.  You can see her at work on her Artizan Profile.  She does accept commissions, in case you want to memorialize a favorite pet or creature.
Visit her Art of Felting shop on Etsy.
". . . Like ashes of gold in a cinnamon-flame,
My youthful desires have been burnt with the years–
And tonight in the chilling sunset-wind
A cicada, singing, weighs on my heart."
― Haoran Meng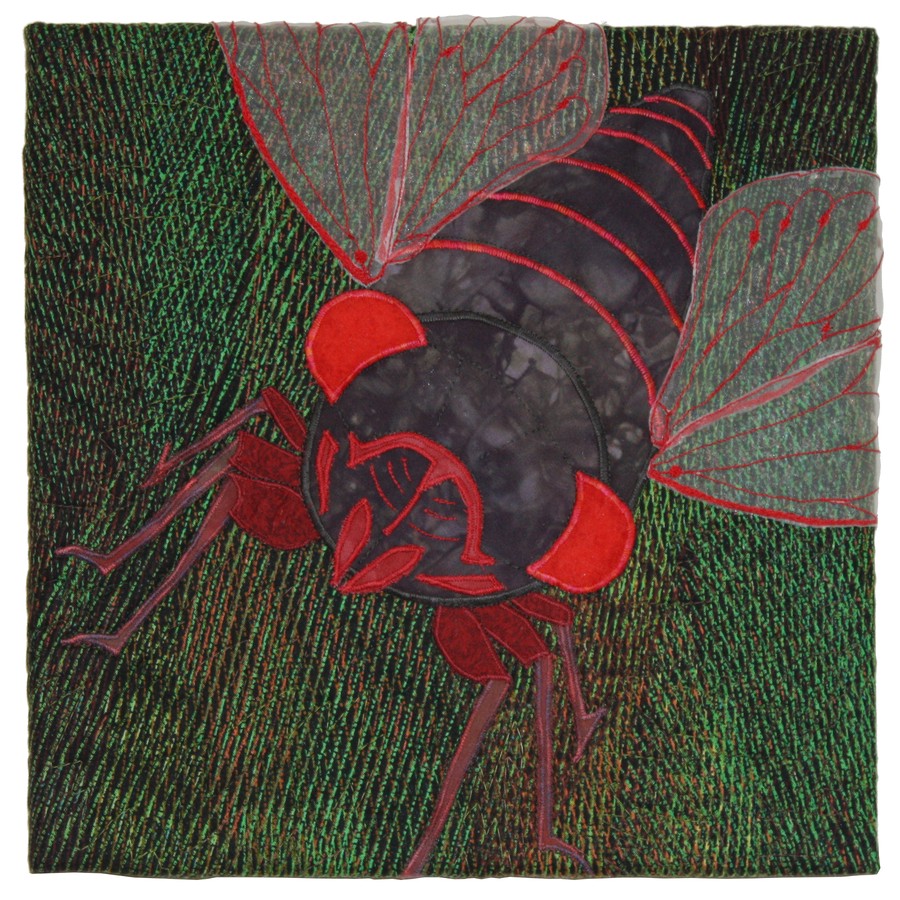 For some reason, this little art quilt by Eileen Doughty captured my attention. I like the composition, the colors, textures and that face.  We have cicadas in late summer who scream their hearts out….  OK, I know that it's their wings, not voices, making the clamor, but still…
Eileen is an innovator, constantly exploring new techniques. She is known for her machine embroidered sculptures, a fascinating technique! She is using our cart to sell some of her work:  look at her shop on Artizan Made to see what she has listed. Visit her website to learn more about her and to see more work.
Birds and Wings from our Marketplace
This is a random selection from this category. Visit Birds and Wings to see more.
Related posts