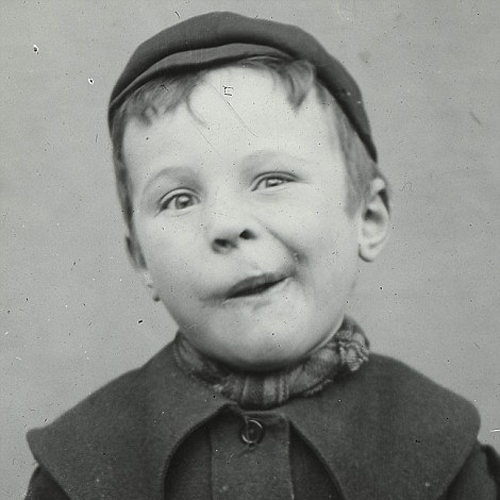 Surrounding a child with handmade products from an early age helps them make sense of the world, especially if they also learn how to stitch, paste, cut, weave and assemble. So many of the toys and products most children interact with have no real connection with nature or self-sufficiency, so parents and adults with children in their lives need to make that extra effort. Electronics definitely have their place, but they should not be a child's whole world!
At the time of this writing, schools and libraries in the United States are facing increased harassment by people who want to control what a child learns in terms of our history with race, slavery, immigration, LGBTQ rights and other hot topics. Books are being banned by groups who assert control and impose their viewpoints. Most of this is coming from the Right, but there are those on the Left who want stories like "Gone with the Wind" or "Huckleberry Finn" removed because of obsolete language that is no longer politically correct. I grew up in the 60's and 70's, in a home where both parents were avid readers. My father was an English Lit major who then went on to Seminary and became a pastor. He introduced me to books by Albert Camus, Tolstoy, and many others who were pretty heady for a teenager. The only book he ever forbade me from reading was "The Exorcist". I understood why several years later when I saw the movie and couldn't get the images out of my head.
I don't think kids should be exposed to "everything", but they are seeing much more than we think they do just by watching TV or using computers. I think that if we hire bright teachers and librarians, we should trust their ability to guide our children and help them develop critical thinking. Many of the books that are being banned are standards that most of us grew up reading, especially in high school. George Orwell's 1984 is one of the top banned books and it is exactly about mind control and Big Brother controlling your every move! If we can't trust that our teachers have some common sense, where does it all stop? If kids come home with questions, these should be teaching opportunities for parents to chime in on with what they believe.
I have been distressed by what I see as the Dumbing Down of America for the last several years. It's mind boggling. Art is one of the first places a child learns to play with thought and creativity. Harry Chapin's "Flowers are Red" always brought tears to my eyes when I was a teenager because art was such a big part of my world, along with books and music. Fifty years later, his simple story has so much relevancy again!
The young people of our world will face monumental challenges in their lifetime, especially with climate change and overpopulation and all of the chaos that will bring. We've seen fires, tornados, hurricanes, earthquakes, volcanos and viruses, all causing great distress and unless we radically change the way we live, we "ain't seen nothin' yet!"
The good news is that the Handmade Lifestyle is a part of the solution. We need to stop with rampant consumerism, support slow making, and surround ourselves with meaningful products. How we dress, decorate, eat and play all have a huge impact on the waste we generate and our footprint on the planet. The handmade touch brings in a unique look that cannot be copied by any chain store! If you are a creative person, you will appreciate the handmade kid category we can show you from our Artizan Made shops!
Handmade for Kids
We have four subcategories that you can explore:
Decorative, Bedding, Clothing and Toys.
Click on the images below to visit that section:
Each section has a featured item and at the bottom of this post, we have thirty items pulling randomly from the kid's category. Click on the images to visit our member's site. Once there, explore all of their offerings! Some of what we are showing can be pricey, but they can become heirlooms for the future.
Decorative
First there is the child's room. From infancy, colors, mobiles, art on the walls, and soft textiles inform and shape the child's senses. You can paint the walls with scenes, add chalkboard areas so they can express themselves, have colorful and movable shapes floating from the ceiling and have art that they can see, but not touch. We have many wonderful textiles and objects that would look great in a kid's room: textiles, quilts, pillows, and much more!
Bedding
Quilts, blankets and pillows can give so much comfort to a child!  Castilleja Cotton has finished quilts on Etsy and over 500 patterns on their website. Many are easy to make and a great way to teach a child how to make their own bedding!
Clothing
Dressing up a little kid in handmade clothes is so much fun! I've given lots of little ethnic outfits at baby showers over the years and they have always been a hit!  Laura Lee Burch has patterns on her shop on Etsy for costumes and accessories, another way to teach children how to make something they might like.
Toys
My brother and his wife bought a bunch of the toys they used to own as kids on eBay. They were lucky to find their favorite dolls and cars in pristine condition (and paid a pretty penny for them!).  Handmade toys usually last longer than commercial ones and are kept as mementos because they are so special.
There are many other wonderful handmade things in our Artizan Made shops that we could point you to, but hopefully this will give you some ideas to start out with. Our Market serves basically as a referral system with most items linking back to our member shops. We have a few members selling through our cart, but most have beautiful websites of their own or are on Etsy and we want you to get to know them!  You can see our Members here. We are an international collective of handmade shops.
Sign up in the sidebar to get our new features by email. We have lots of great things coming your way!
Share broadly and support handmade!
All Products, Americas, Assembled, Blue, Decorative, Elements, For Kids, Glass, Glass Material, Grey, Home and Office, Lighting, Materials, Metal, Method, Nature, Niche, Pewter, Provenance, Sports, USA, Wall Art

Modern Artisans is a marketplace for gallery-quality items handcrafted by skilled artists and craftsmen from the United States and Canada. Founded in 2003, they offer an meaningful alternative to the mass-produced products found in most malls, gift stores, and catalog sites. They carry home décor, functional work, garden decorations, and jewelry. Click on the Shop button to visit their website. Artizan Made receives a percentage of any purchases you make through this button and we appreciate your support!

$

62.99
Another Oldie!  Teach Your Children….
It's all about love….