Gift Guide: Scarves and Shawls
As the cold weather blows through the Northern Hemisphere, we pull out our scarves, shawls and warm clothing. Some of it is practical, a barrier against cool temps, but a lot of it is also fun. There are two reasons I like Fall and Winter: I can wear my woolens (and other favorites) and I don't have to mow for a few months. I started knitting a few years backs and now have a bin of woolens to choose from. I also have scarves from around the world made with all kinds of techniques and materials. Textile artists tend to make a lot of scarves, a perfect way to test new techniques, color combinations, weaves, etc. So, we see a lot of wonderful ones in our community and will show a few here.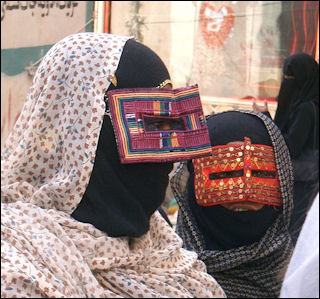 Covid brought a new accessory into use: face masks. It generated an interesting and surprising cultural division, especially in the United States. As I update this post, most people have stopped wearing masks where I live in Kentucky. Yet, I still mask up when I go into stores and do see others like me, but as a minority. I haven't had Covid yet and don't want to get it. I will be getting my 5th vaccine soon and a flu shot. While the Covid's strength seems to have decreased, we still have plenty of cases nationwide with thousands of people suffering from Long Covid. We will live with this for a long time and need the interaction with people in our communities.
I think about all of the cultures that use face coverings as a part of their traditions and am sure that most of them started for practical reasons: protection against dust, sand, dirt, along with the now obvious block against disease.  Check out this article on Muslim veiling. Scarves, shawls and masks all tell us something about the person wearing them. We want to have the freedom to choose what to wear and yet our choices can have deadly consequences: thousands of health care workers have died since the epidemic started in 2020, people infected their loved ones and our systems broke down as workers got sick. We are also keenly aware that other viruses may emerge and now understand how they can create havoc in our societies.
The same issues of "freedom" were debated in 1918. How to enforce mask wearing, people's rights, what spread the virus…  it's fascinating to see that in over 100 years, we have not progressed much in our understanding of science and our codes of ethics. We do know that gauze is not an effective barrier, so that's something…  This article on History talks about what was going on back then.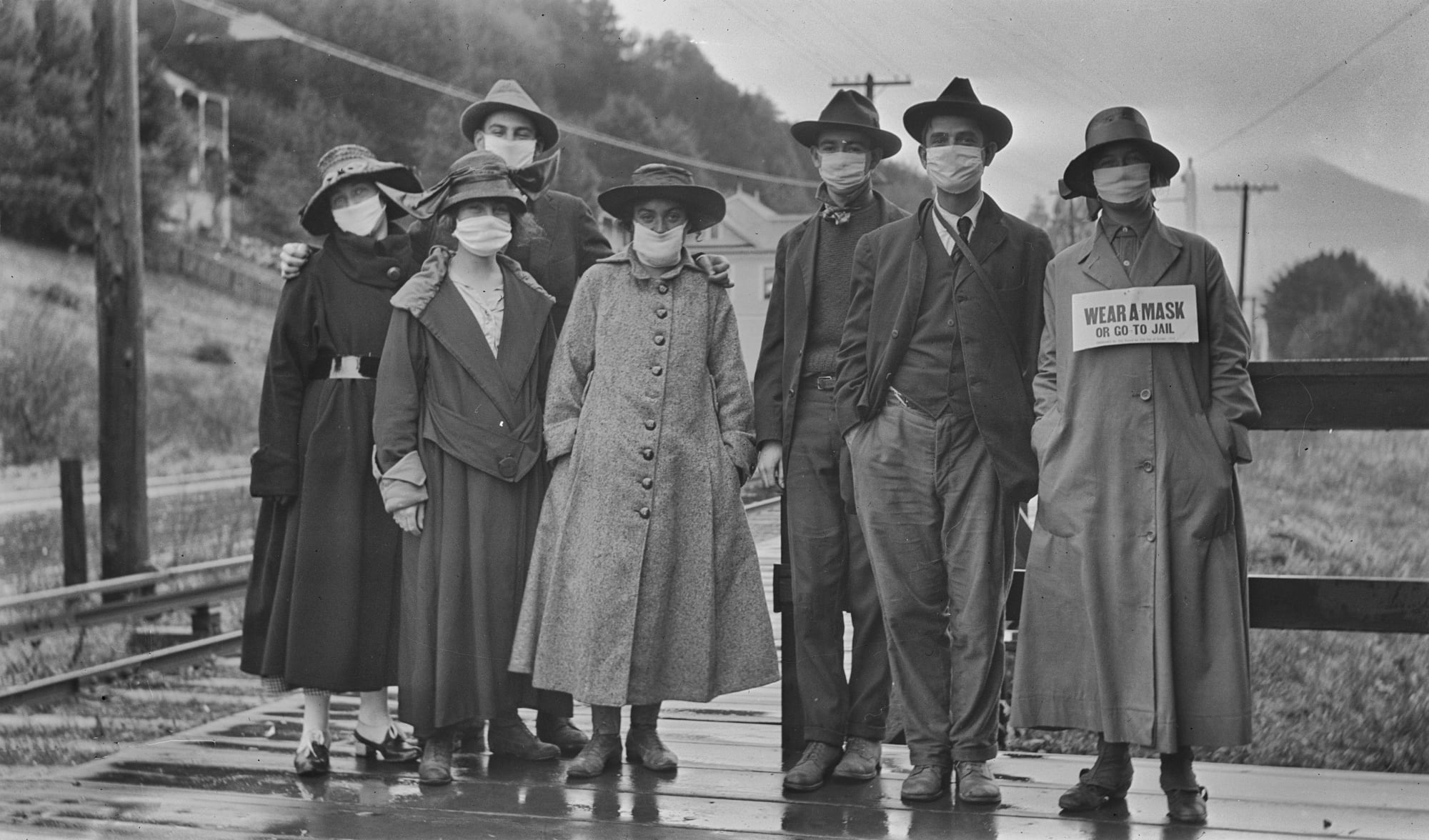 The eyes are the window to the soul….   Now let me show off some of our scarves and shawls…
Click on the images below to visit our member sites.
Barbetta Lockart has several scarves in her shop on Etsy that use felting and web threading techniques. With the web one, a dissolvable fabric is used to support anything you want to incorporate into the design: threads, yarns, ribbons, etc.  Sew them down and then wet the fabric and you have a fun, webbed design!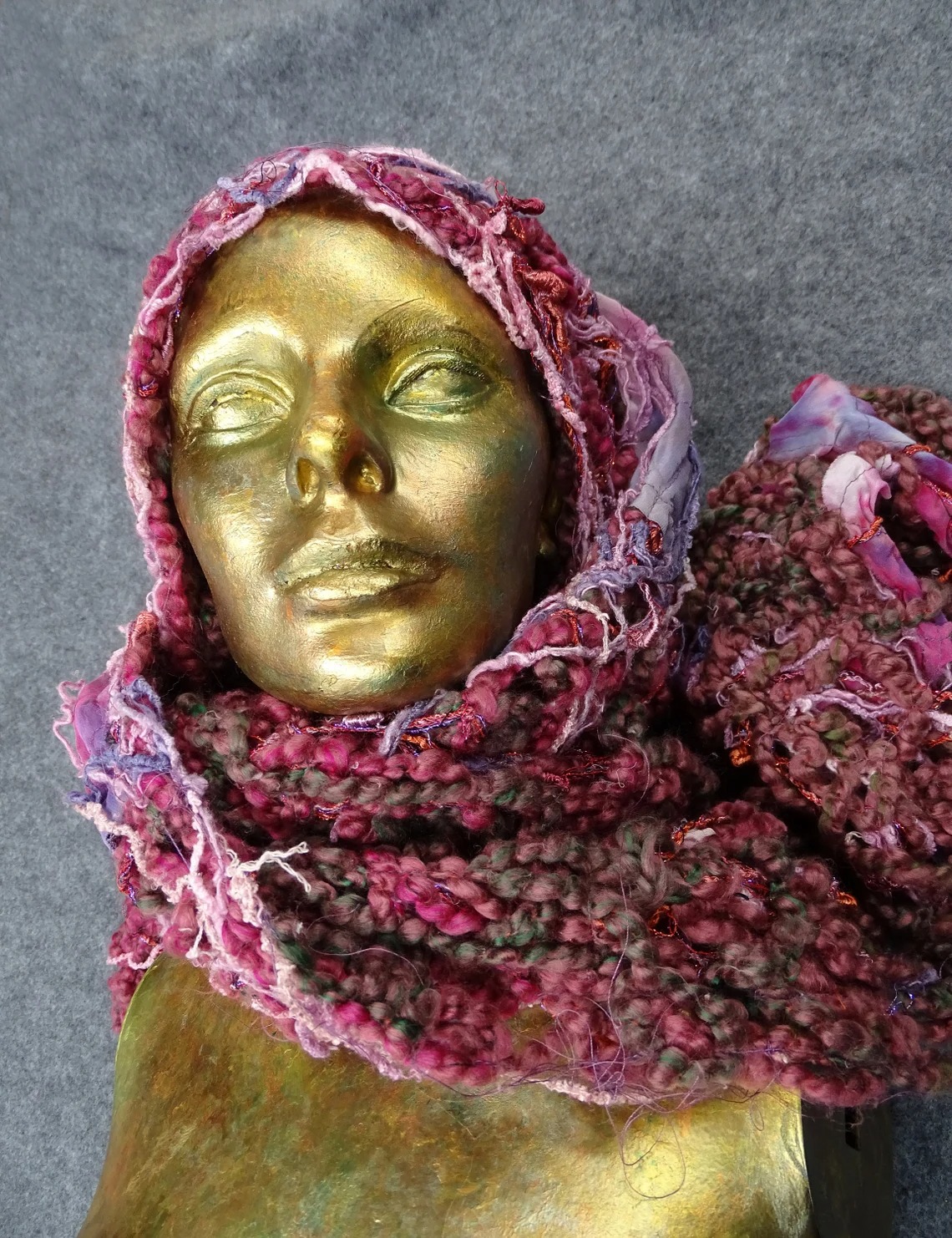 Cindy had several scarf designs printed from some of her favorite quilt designs. The scarves are big and airy and could be worn as a shawl.  This is a nice way to support an artist through a lower ticket item and something that she can have reproduced easily.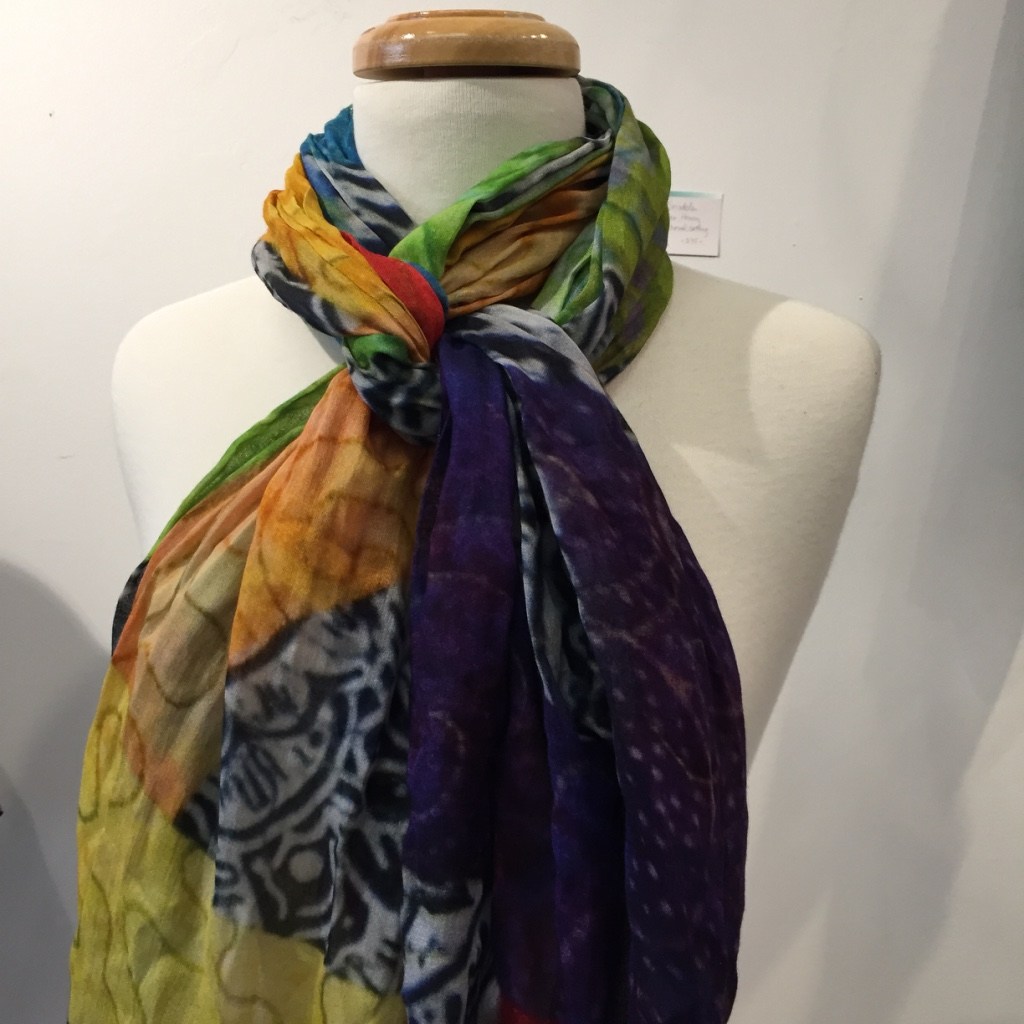 I only saw one of Jannelle's capelets in her shop, but she has had several. She makes them out of tapestry remnants and they are beautiful! Reminds me of Outlander oufits…  Ask if you are interested in other sizes or fabrics.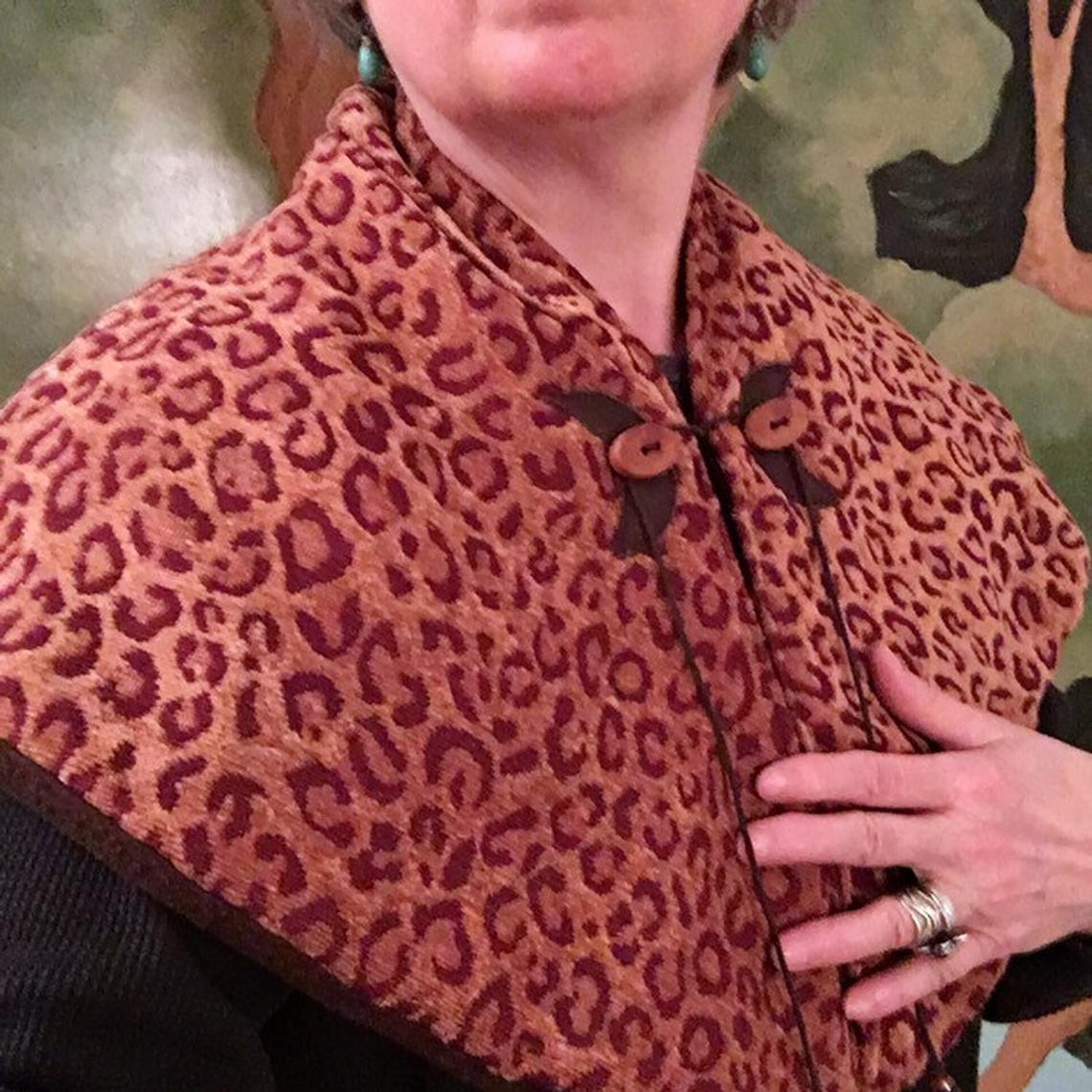 Rita dyes fabrics and garments she finds thrifting, often altering them into new forms. She currently has a lovely series up, "Torn", which includes several scarves, all dyed with lots of hand stitching. If you land here after the series has been sold, just use her search tool and type in "scarf".  She is prolific and always has new products in her shop!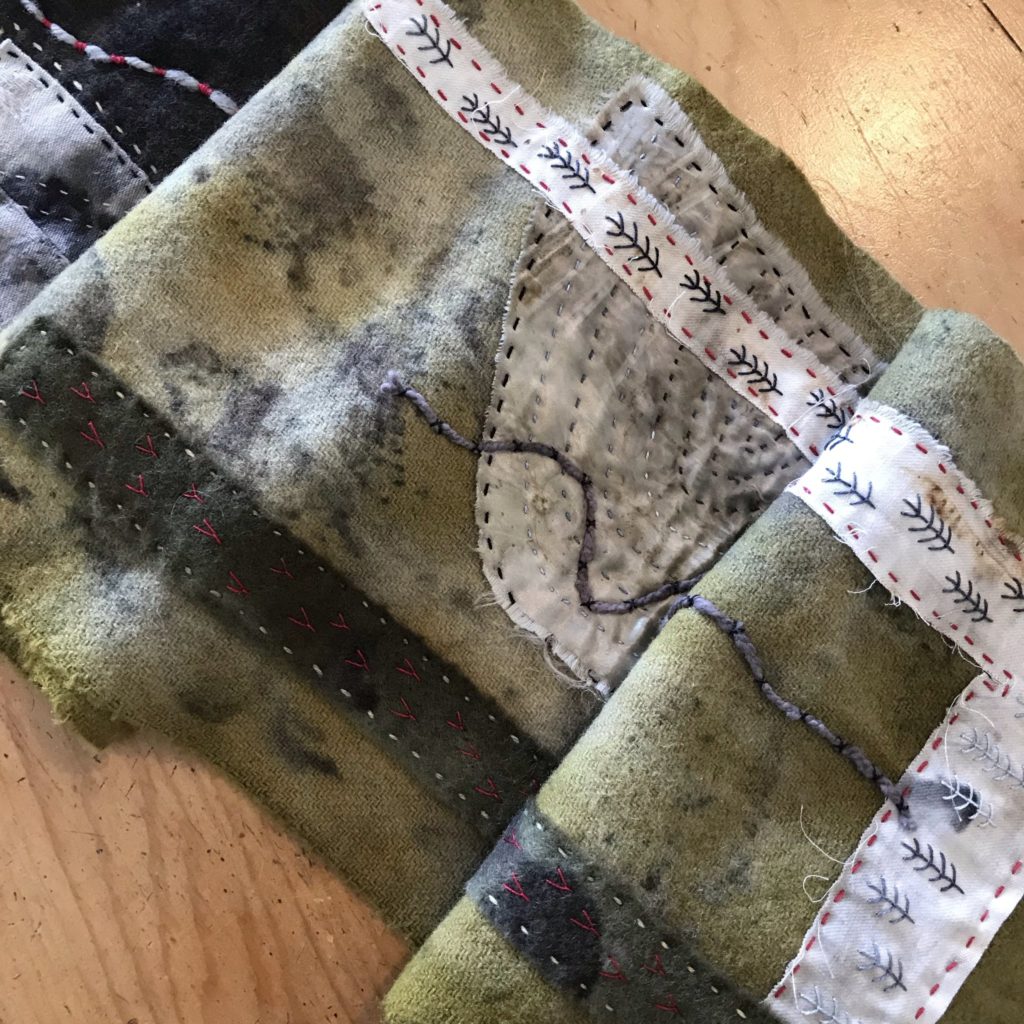 Rikki Quintana started HoonArts to help Central Asian artisans find a broader audience for their beautiful work.  She has loads of scarves and shawls on her site! This one is an elegant nuno felt scarf. If you are not familiar with the technique, wool is embedded into silk fibers by ramming them in with a special tool that has little teeth. Time consuming and exhausting, but the results are a permanent bond between the two fibers. There are many other color choices, but I picked this black one because this IS the covid gift guide….  More people will be wearing black in the next few months as they bury their dead. Unbelievable.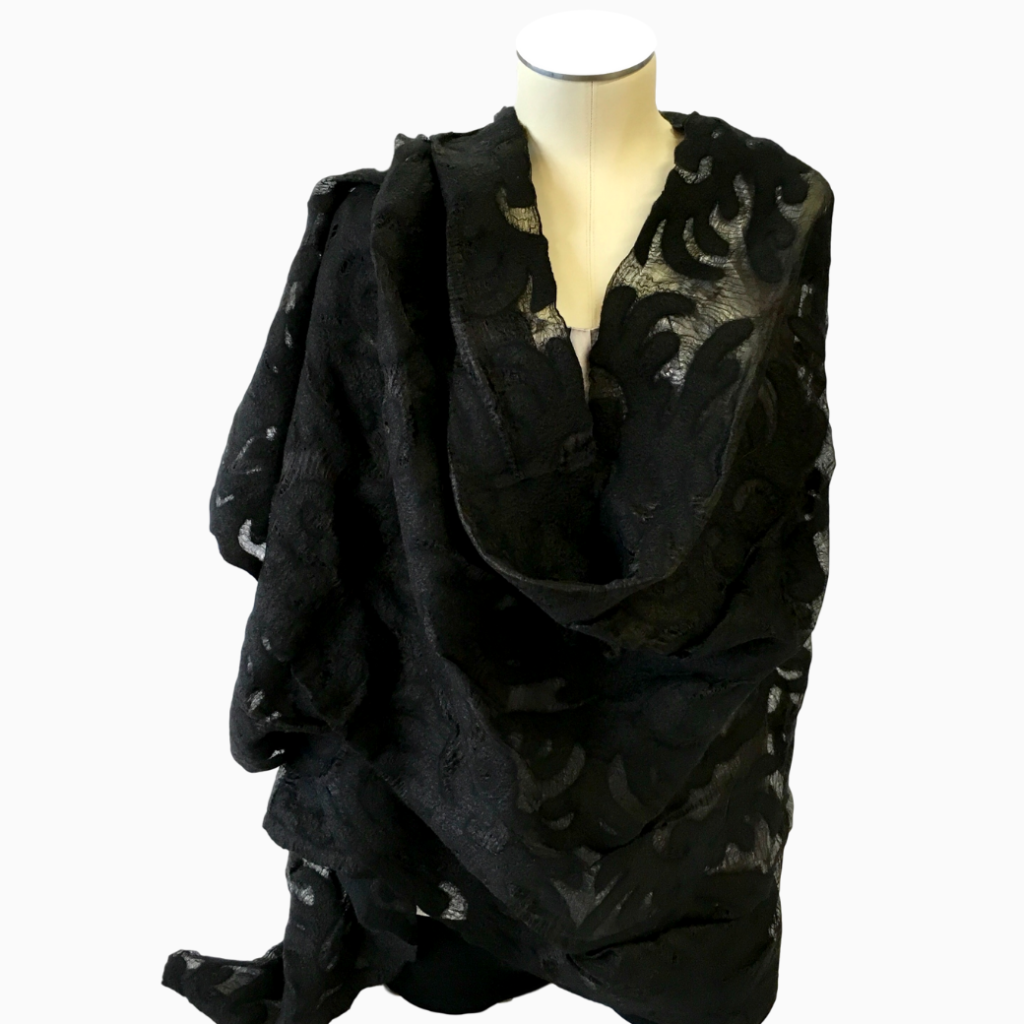 One more from HoonArts…  I have to show off an ikat scarf because it is so central to the region. Other places have traditional ikat patterns (like Guatemala, Indonesia and many countries in Africa), but the Central Asian techniques are ancient and because they controlled the silk industry for so long, they are also more intricate than other places. To weave ikat, you have to know what the design will be before you start weaving and dye the threads accordingly. The small shifts in how the threads are loaded and woven create a staggered effect. This is a specialized skill and HoonArts helps preserve it by having many other products designed using the fabric (like pillows, quilts, placemats, etc.).  Explore the site!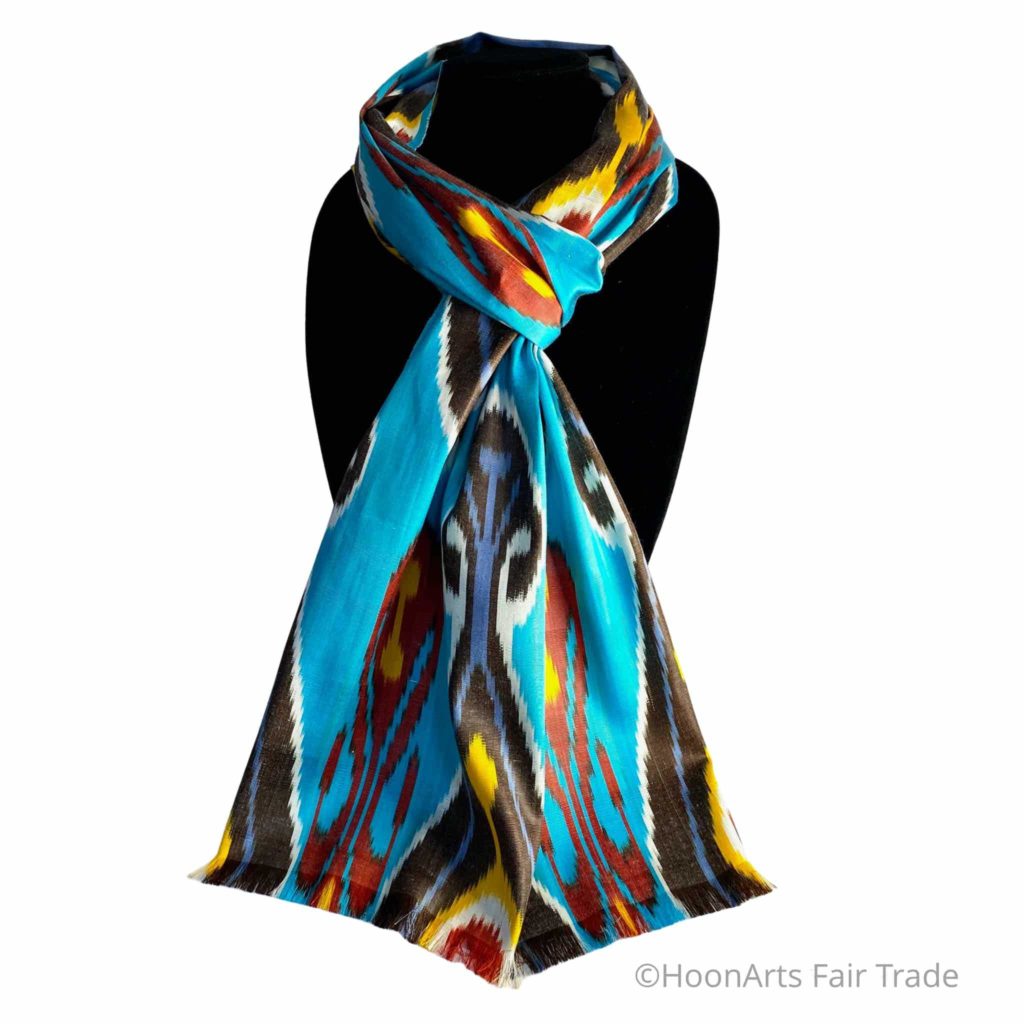 Jane has been active in the fashion design for decades and has loads of experience which she has shared through mentoring and teaching. These days, her focus is on hand dyeing scarves that she has made in India by a fair trade group. She gives them the specs and they deliver blank scarves that she then imbues with natural colors. She also knits and sews. She especially enjoys using vintage kimono fabric in scarves and jackets. The jackets are lovely, but not on her site.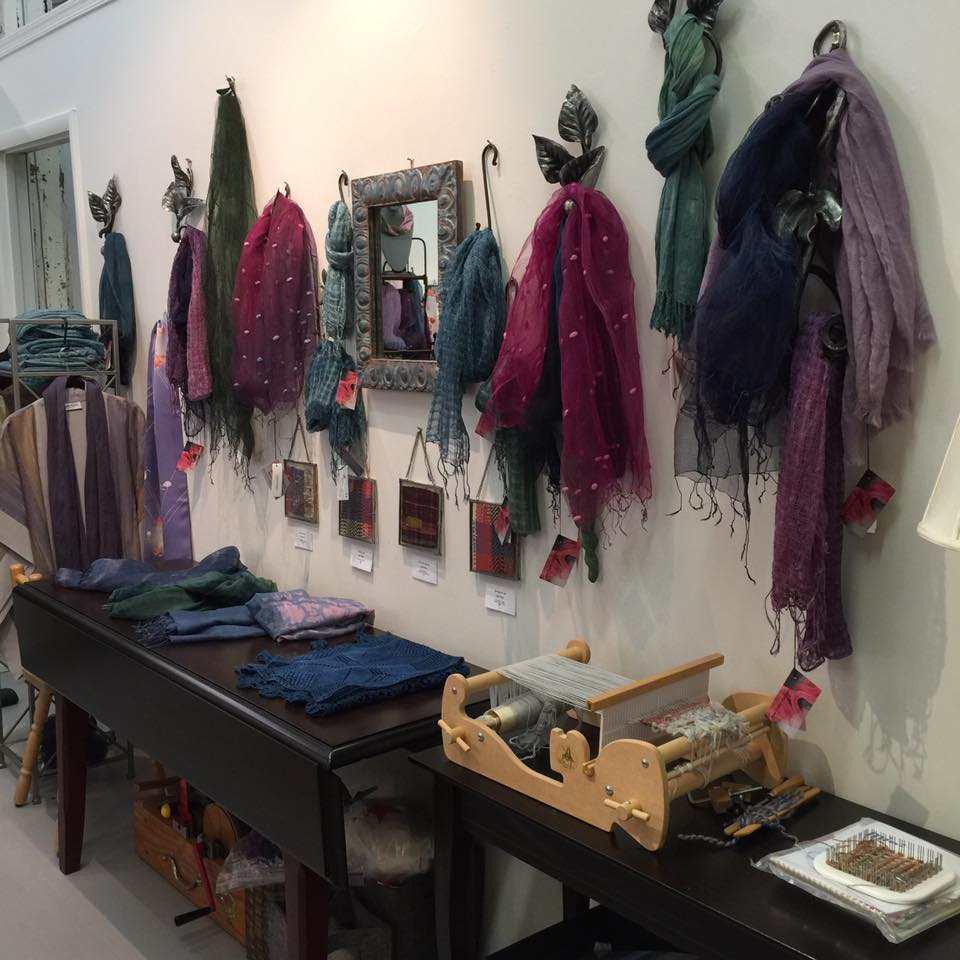 One of my favorites are her infinity cowl scarves. They have silk and velvet and are snug on the neck and can also be worn as headbands. Just lovely!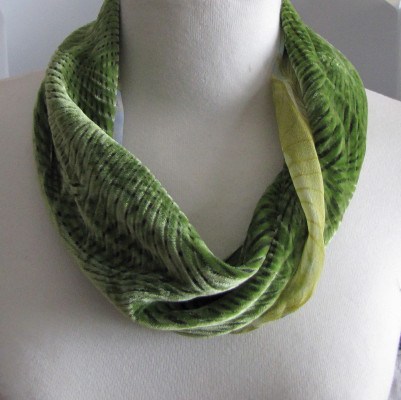 I picked this photo because it has kind of covid loneliness feel to it. Sitting there, watching from afar, smiling and yet restrained… But, MayaMam's shawls, wraps and scarves are actually joyful!  They have shawls and wraps here (with most having generous sizes in fabric, not all that easy to find these days!) and smaller scarves and infinity cowls here.  All of the styles come in a variety of colors, so there is something for all tastes! The one in the photo is called a windowpane lightweight shawl and color variations are here.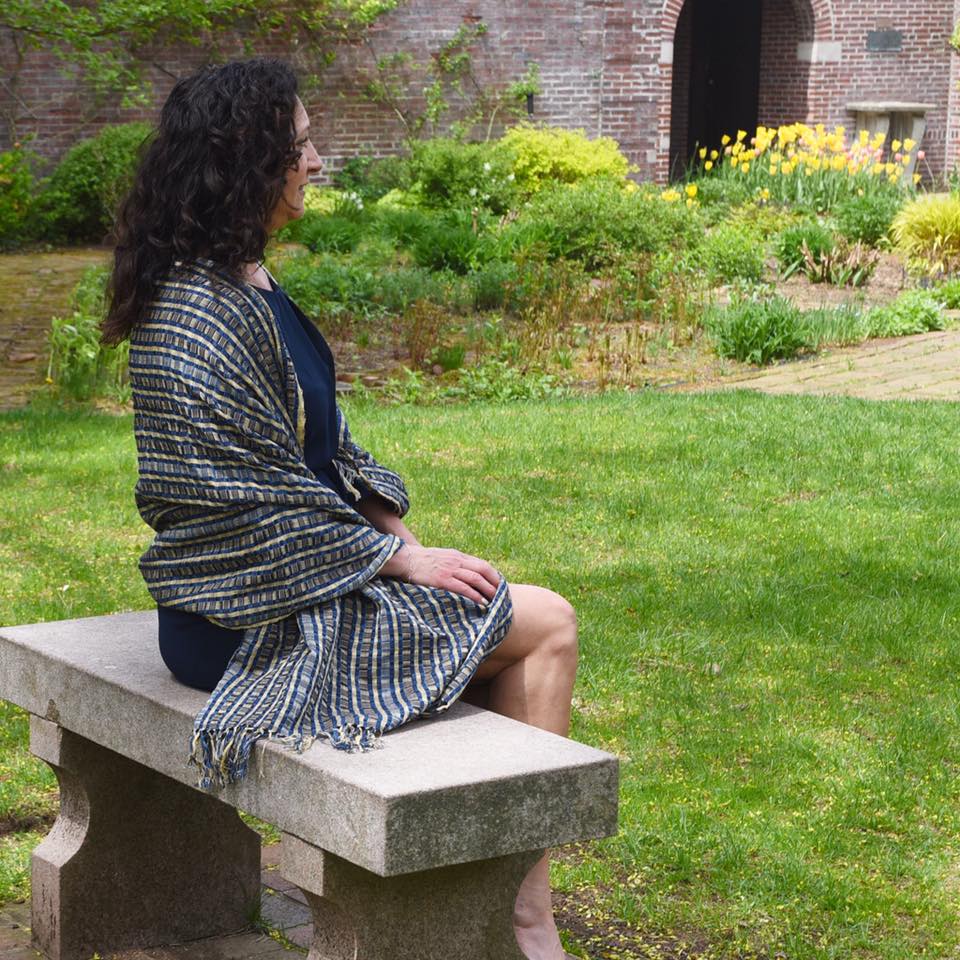 MayaMam Weavers also have masks woven in two traditional designs. They are so attractive! However, the jaspe weave is quite porous so I recommend using a filter with them. A simple coffee filter is fine.  Masks are here.
Elena knits, felts and uses natural dyes in shibori designs and eco printing. Her shop on Etsy has beautiful options in the different techniques.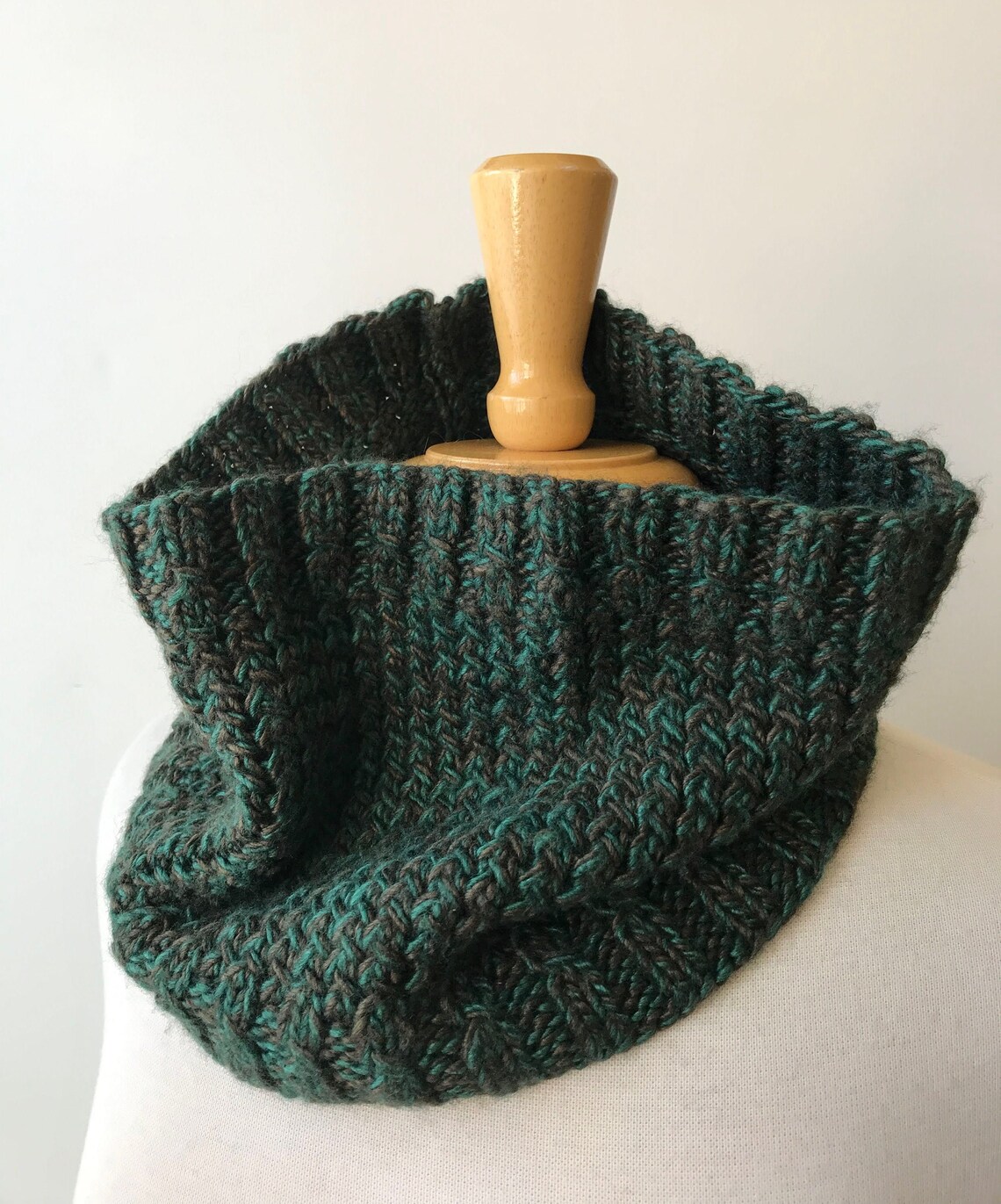 Janice weaves and knits and has many interests within those fields, but her big focus is on weaving white fabric that she then indigo dyes using Japanese shibori tying techniques, a labor intensive process.  Janice is also involved in wild life rescue in her area of Wisconsin. She posts about these animals on her Facebook page from time to time.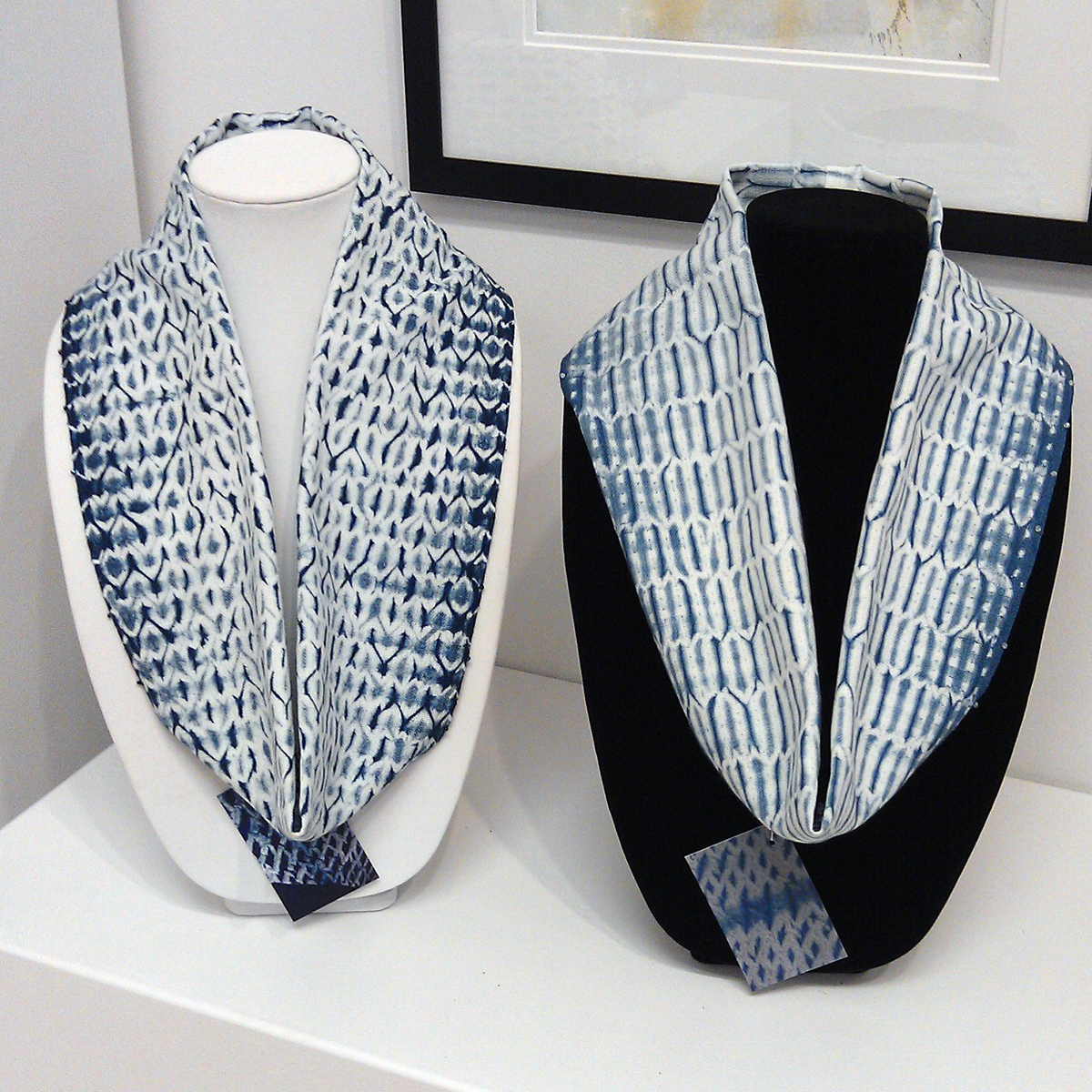 Maria is featured at the top of this post and yes, she does sing while she paints! Maria is from Estonia where music has a powerful history in peacemaking. Estonia, Latvia and Lithuania all participated in the "Singing Revolution" during WWII and they still congregate in large gatherings to remember the past and look forwards to the future. A beautiful tradition that the rest of the world should take to heart! Learn more here.
Maria posts videos of her singing at work often on her Facebook page.  She loves to work on commission and has painted silk scarves with pets, portraits, architecture (your house?), but floral motifs dominate her preference. She has been raising money for Ukraine through the sale of her scarves and has been able to send several thousand dollars to relief efforts.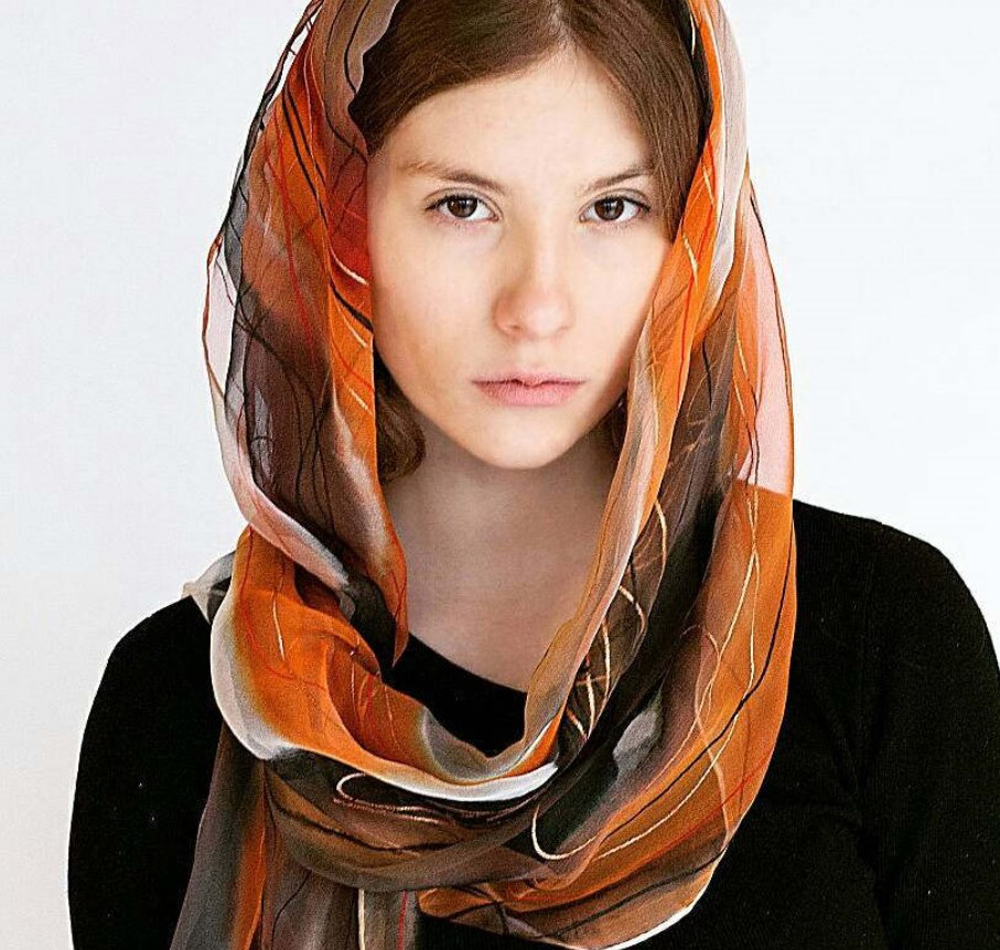 Gini is a California printer who uses many different techniques to manipulate fabric. Most of her fabrics are salvaged, but she also uses silks and other new materials to create garments and scarves. This one uses habotai silk and has been dyed and printed. Gini is also a member of the Redding Fashion Alliance, a local org that promotes sewing to the community as a way of self sufficiency and economic development. They have organized around many relief issues, including animal rescue efforts during the California fires and mask making during the Covid pandemic.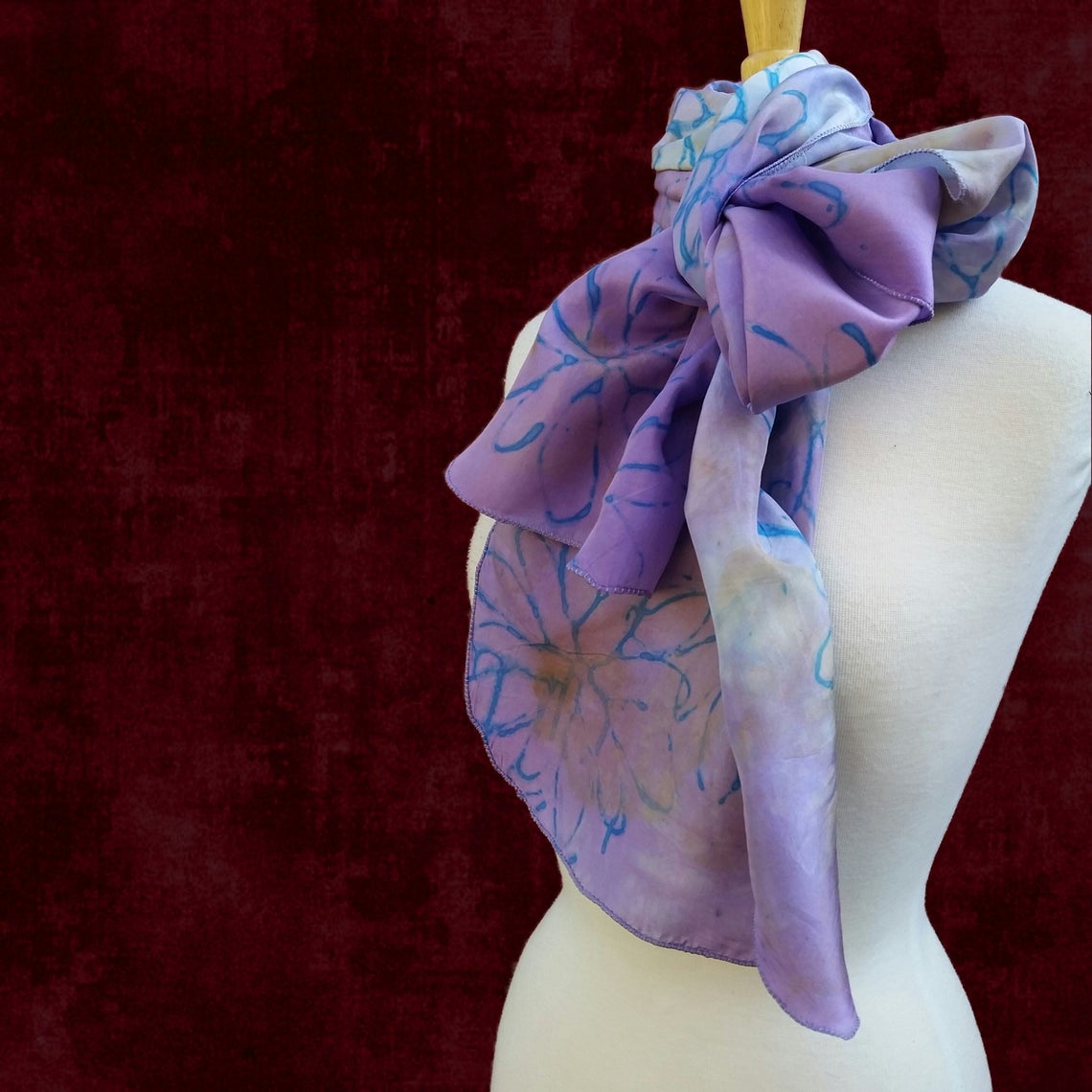 India has three focuses: temari balls (a Japanese technique), embroidery (including protest art) and her knitted scarves and shawls. She often uses the linen stitch in her knitting, which was new to me and now a favorite, along with high quality yarns, including hand dyes and organics.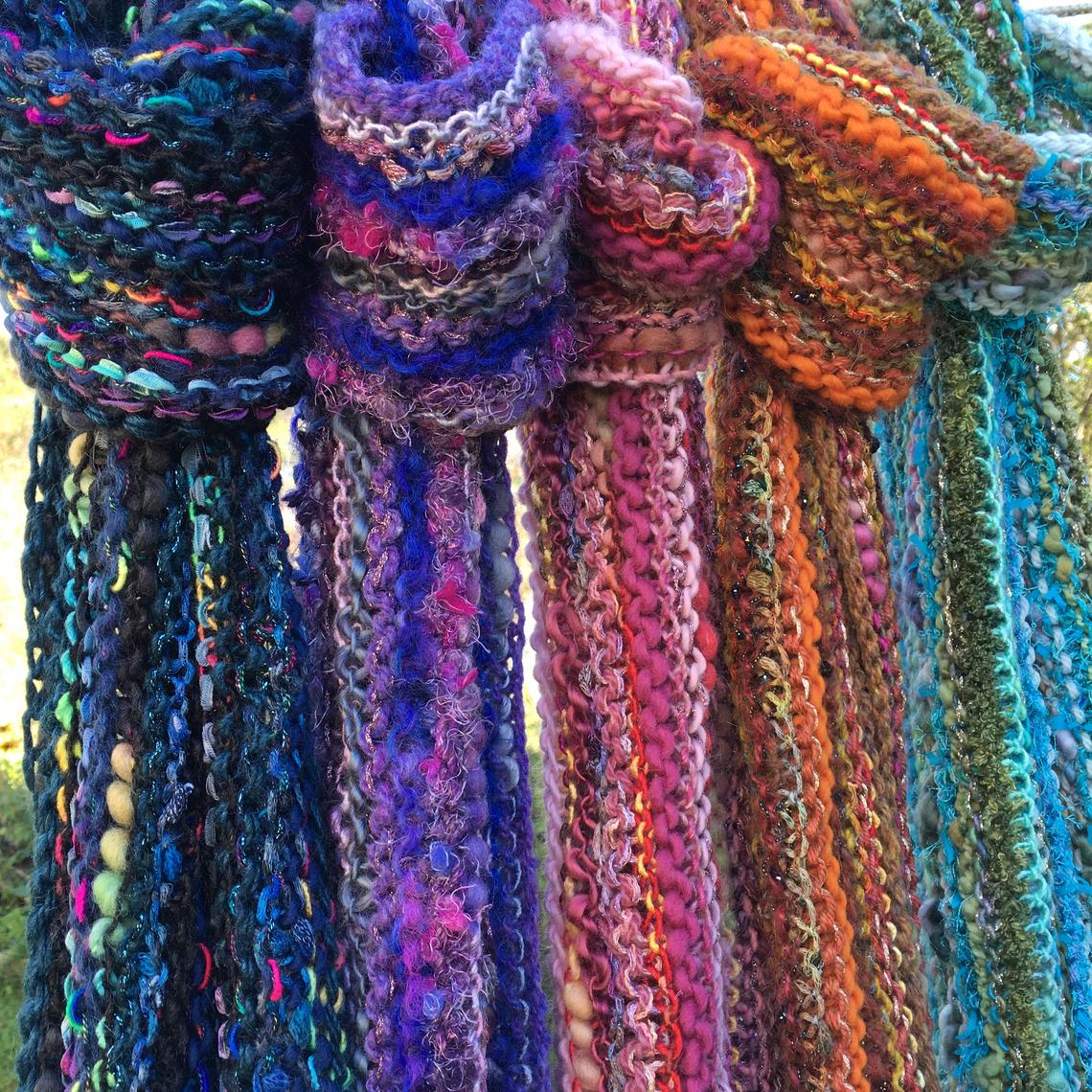 It's Cactus has a huge selection of folk art from Central and South America, including a nice selection of scarves handwoven in Guatemala. They are a fair trade group and have been working with many of the communities they represent for decades. They also have a few vintage mantas from Bolivia here.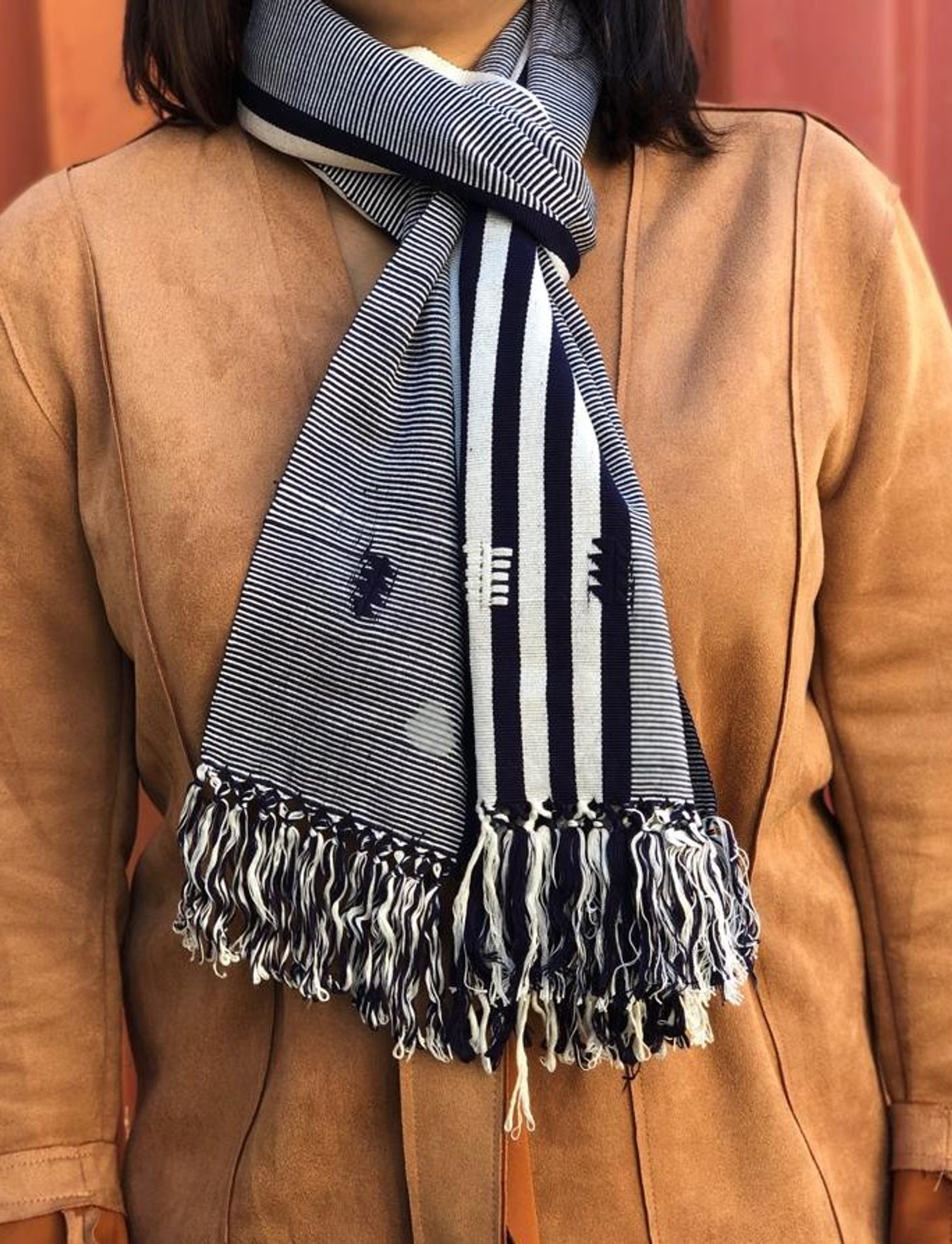 Linnea paints on silk and occasionally creates a scarf for sale, a collector's item! It can be worn or displayed as art. She has a couple listed on her website and a few here on her Artizan Made Shop.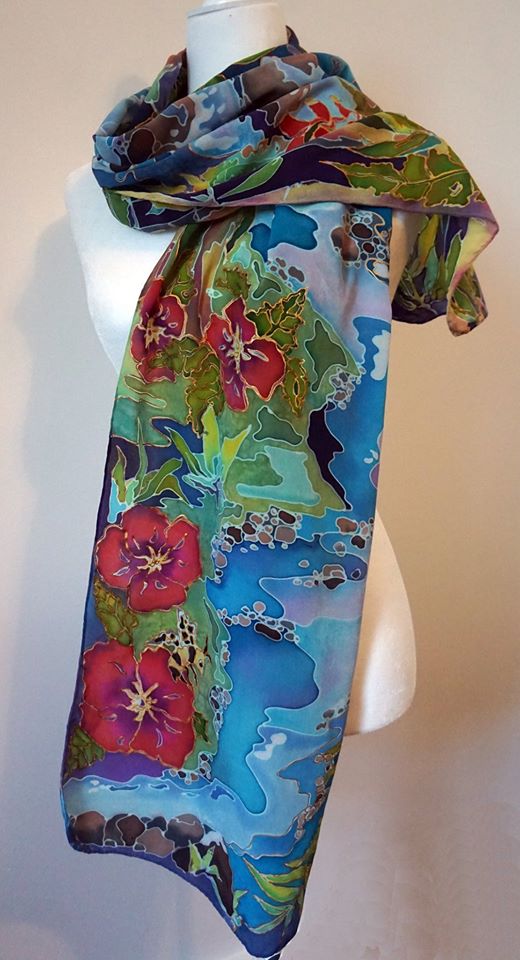 Tija has a wonderful sense of color and employs it in her unique method of tapestry crochet. I have never seen anyone else use this technique to create such lovely organic designs. She uses high quality yarns which often include silk and designs all of her own patterns.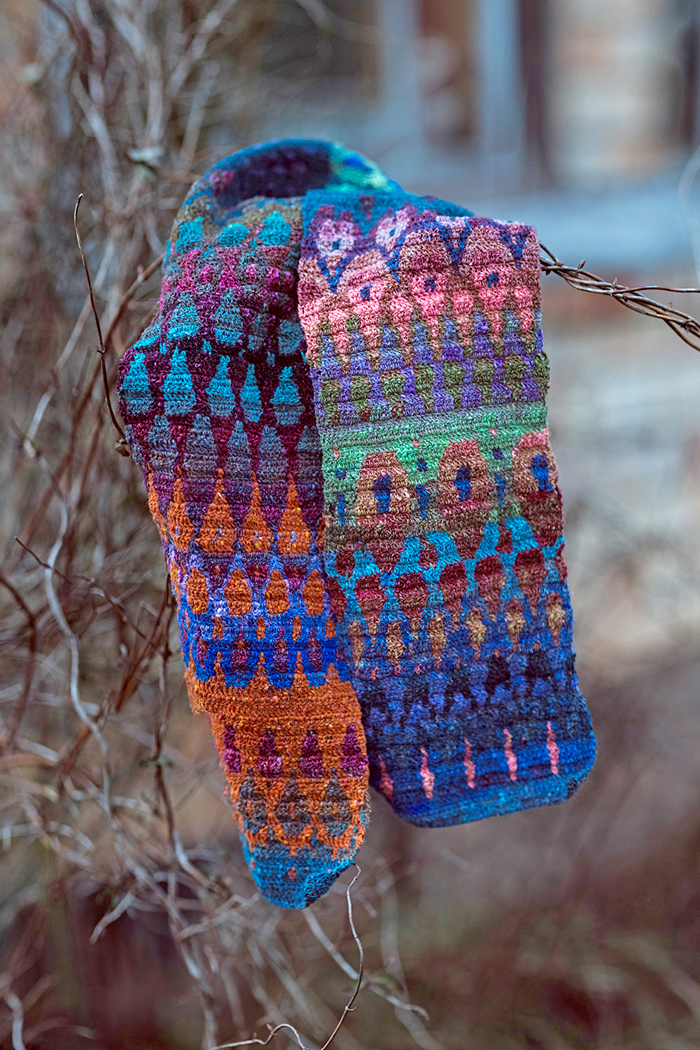 Scarves and shawls make such great gifts! I like to think of them as an artistic hug….  And, they are so versatile! They can be used as table cloths and wall hangings, too! Handmade techniques are SO much better than factory ones and they last longer and often become family heirlooms.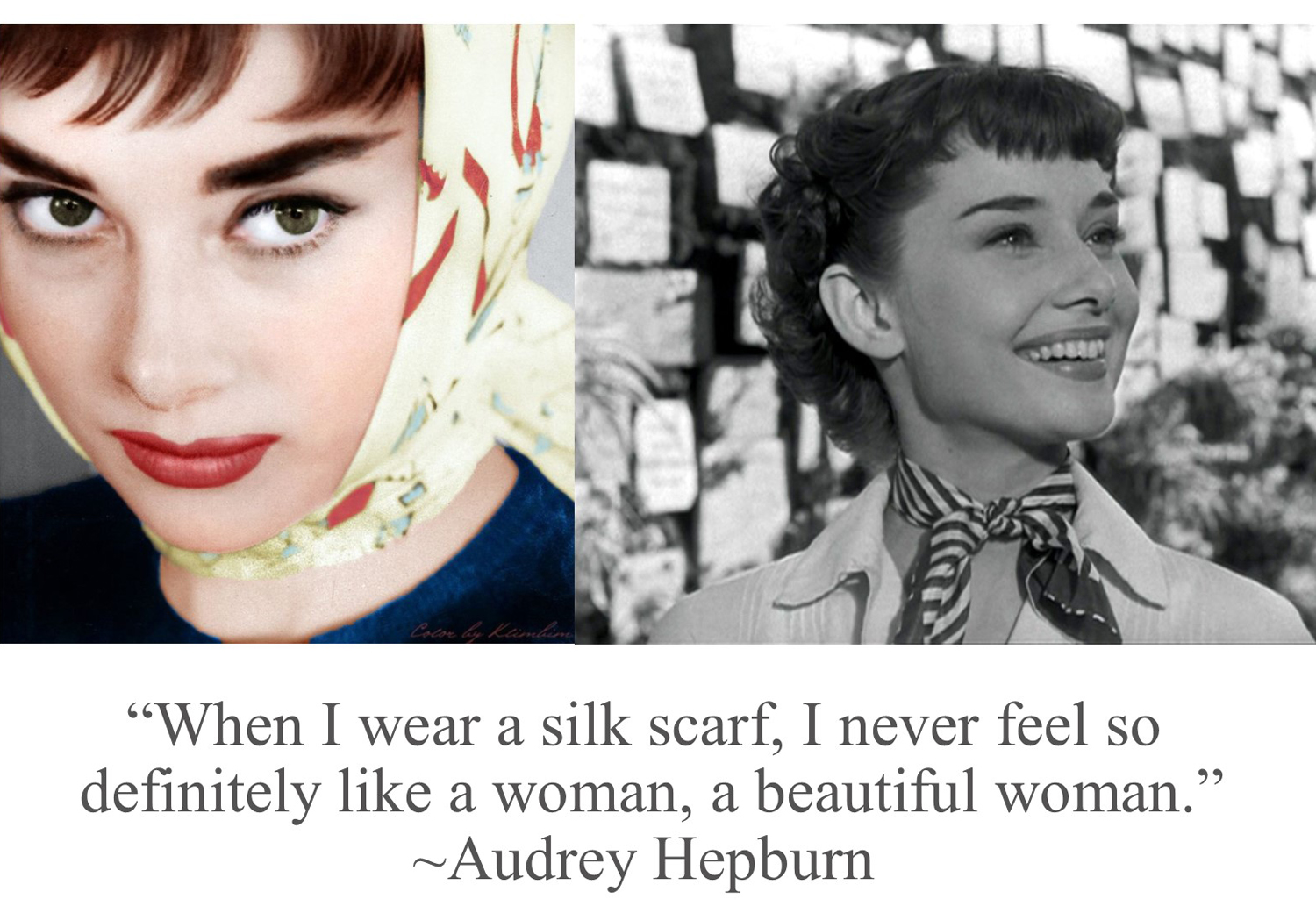 Related posts