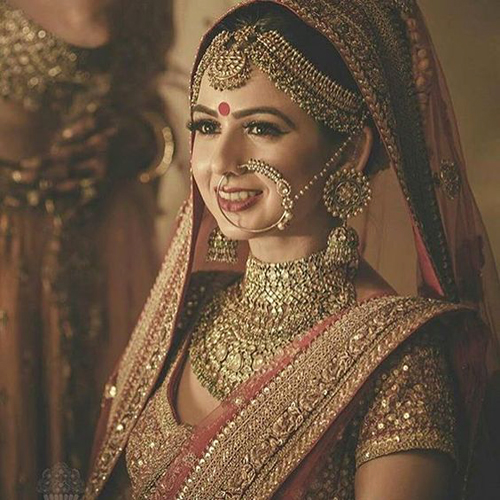 Is the desire for adornment an innate human drive? Most cultures seem to express their identities through their clothing, jewelry and hair styles, often messaging to the public their roles in society with what they wear. They might signal marital status, wealth, professions, cultural identity, and even subcultures born out of rebellion against those same roles. These days, most of us are free to wear what we want and develop our own styles without much judgment from society at large.
Adornment can come from simple materials available in nature.  The Omo Valley in Ethiopia is home to some of the most exquisite uses of plants and minerals. This video shows photographs taken by Hans Silvester, who captures such regal postures and daring glances, intimate moments in a forested and lush world that often also seem sad and distant.
On the opposite side of this ephemeral expression, jewelry is used as an investment. Skilled artisans pass on generations of learning to create masterpieces that become dowries, collectibles, and insurance against poverty. Metals and gemstones come together in breathtaking artistry, sometimes as a single piece, like a crown, a broch or a ring, or at other times as sets for a bride, a traditional costume, or a fashion statement.
Turkmen women load themselves down with heavily embroidered garments and metal jewelry. The workmanship inspires awe and pieces of their ensemble delight collectors. This video shows off a few variations of this style.
Our jewelry on Artizan Made falls somewhere in between these two extremes. You might find natural elements like seeds and fibers in the mix, along with metals and gemstones. We work with fair trade groups and small importers who carry contemporary jewelry or may sell vintage goods. Let's have a look at a few of our members….
Afghan Tribal Arts
Abdul Wardak has been importing from Afghanistan and Central Asia since the 1980's. His main focus is on handcarved, natural gemstone beads which he sells mostly to jewelry designers who attend bead shows. He has a huge collection of tribal jewelry, including Turkmen work. He sold on Etsy for many years but has moved his shop to our Artizan Market. There is a lot to photograph so it will take a while! You can also look at the Facebook photos of his gallery in Paducah, Kentucky, and inquire there if you see anything you are interested in.
Beads and Rugs at 626 Broadway.
Shop: Afghan Tribal Arts
HoonArts
Rikki Quintana works with artisans in Tajikistan and Kyrgyzstan and carries both wooden and sterling silver jewelry. The hair barrettes and combs are also wonderful!
All of these are fair trade items and Rikki does a great job of telling the stories of the artists and workshops she represents.
See all of the jewelry on HoonArts:  https://www.hoonarts.com/collections/jewelry-from-tajikistan-kyrgyzstan
ITSA Studio
Barbetta Lockart sells her own work on Etsy along with collected textiles, jewelry and beads she has picked up along the way.
Visit Barbetta's shop on Etsy:  https://www.etsy.com/shop/ITSAStudioArts
Doughty Designs
Eileen Doughty has developed an interesting technique with thread sculpturing. She sews and sews and sews with her machine on soluble fabric, creating a dense surface with the stitching. When she is done, she washes the piece and the fabric disappears. What makes her work especially interesting is that she has figured out how to do this dimensionally. She also likes to use unusual materials in her work, often things that would be discarded, like plastic or old cds.
Eileen is using our cart to sell her work. Visit her shop here:  https://www.artizanmade.com/vendor/doughty-designs/
Make sure to see her art quilts and sculptures on her website, too: https://doughtydesigns.com/
My very favorites are her dinosaurs!! She gave me one as a gift and I treasure it!
AllThingsPretty
Debra Dorgan has a definite feminine bo-ho style that is consistent in her body of work. She collects lace, beads, and incorporates pieces of old textiles to create something new. Her jewelry often has a spiritual dimension for her and her beaded cuffs have been a steady eye-popping standard in her shop for many years. Always something new and jaw dropping!
Visit AllThingsPretty: debradorgan.com
Something Else Studio
Jannelle Olmstead loves all things Celtic, renaissance and woodland and her jewelry reflects that passion! She worked the Renaissance festival circuit for many years and continues to find inspiration in period pieces. Jannelle enjoys painting on wood and incorporating fine beads and gemstones.
Visit her website:  https://www.etsy.com/shop/SEStudio
Calaveras Arts
Jose Gabriel Lopez is an Austin based painter, sculptor and jewelry maker. His jewelry can fit in to modern industrial or rustic styles.  Visit his shop on Etsy to see more:  https://www.etsy.com/shop/JoseGabrielMetals
---
We have many more examples we could add here, but you can see that our jewelry category has a great variety of styles and materials to explore! It's so exciting to see what people can think up or how different cultures express themselves!
Here are some random samples from our Market:
Please note that most of our products link back to our member's sites. We also have some who use our cart. Our goal is to help our people sell their products, whether it's here on Artizan Made or on their web shops.
All Products, Asia, Black, Boho, Earrings, Elements, Fair Trade, Folk Art, For Women, Grey, Jewelry, Kyrgyzstan, Materials, Metal, Method, Modern, Niche, Provenance, Rustic, Silver, To Wear, Tribal Art

HoonArts Fair Trade, based in Albuquerque, New Mexico, is your doorway to the rich and colorful artisan world of Central Asia, the heart of the ancient Silk Road. This item is an example of the unique handmade products that HoonArts has carried in the past. Visit the HoonArts website [https://www.hoonarts.com] to check out what's currently in stock, and explore more about this little known region.

$

120.00