The Heart as a Symbol of Love
I was thinking about the heart shape, wondering how it became the symbol for love. Clearly, the physical heart must have inspired poetry, ballads, and stories for thousands of years because of how it pounds in our chests when we think of the beloved, hold a child, face an enemy, take a risk or engage in life at full throttle…  Sure enough! Some searching led to interesting histories which I can point to here.
Click on the images to visit their websites.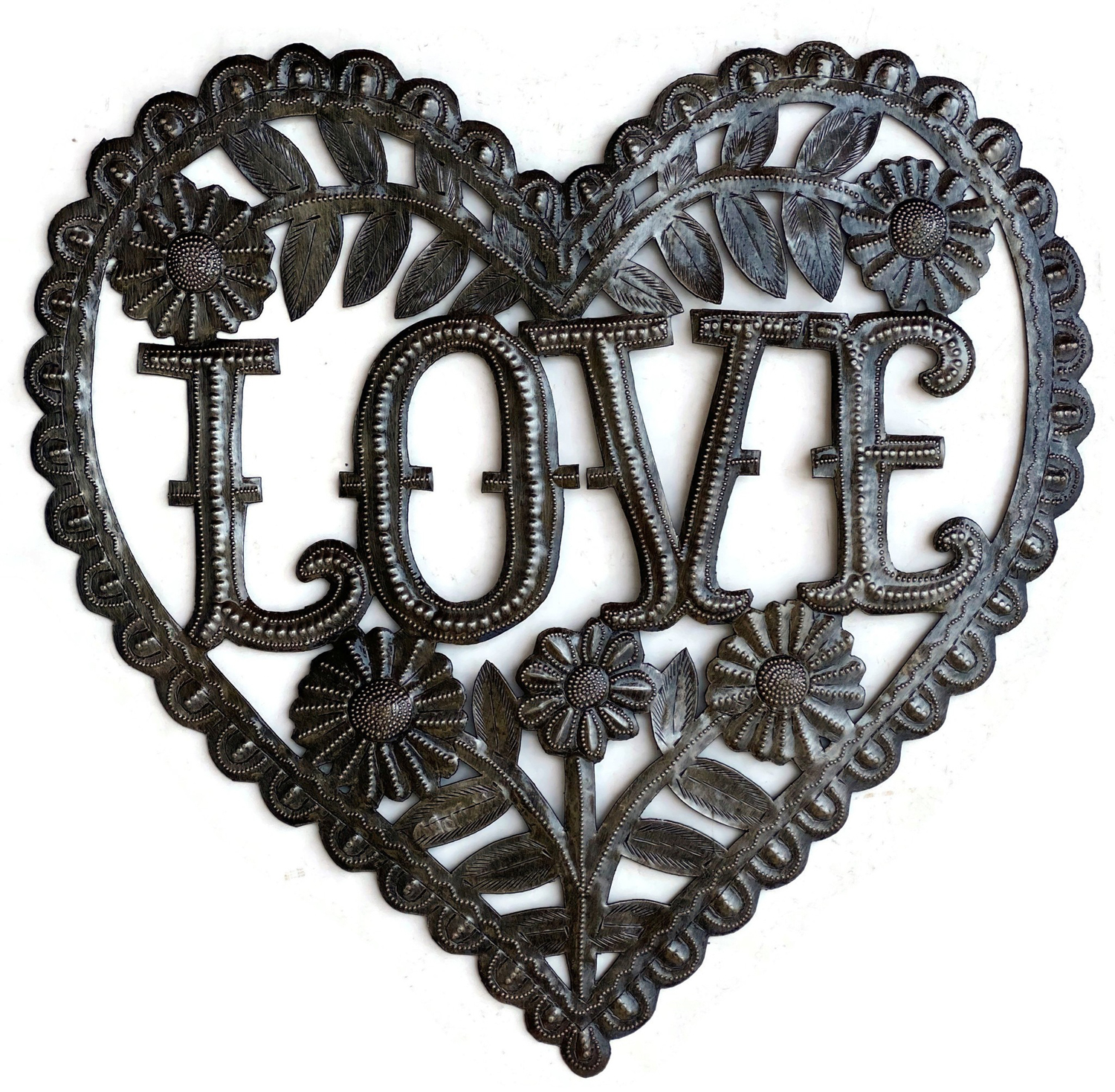 The best article I found is on Ideas.Ted.com, a historical overview by Marilyn Yalom.  It is peppered with nice illustrations well worth seeing.  Here are a few statements Marilyn made about the history of the heart:
Among the earliest known Greek examples, the poet Sappho agonized over her own "mad heart" quaking with love. She lived during the 7th century BC on the island of Lesbos surrounded by female disciples for whom she wrote passionate poems, now known only in fragments.
Plato argued for the dominant role of the chest in love and in negative emotions of fear, anger, rage and pain.
Aristotle expanded the role of the heart even further, granting it supremacy in all human processes.
Among the ancient Romans, the association between the heart and love was commonplace. Venus, the goddess of love, was credited — or blamed — for setting hearts on fire with the aid of her son Cupid, whose darts aimed at the human heart were always overpowering.
The ancient Romans held a curious belief about the heart — that there was a vein extending from the fourth finger of the left hand directly to the heart. They called it the vena amoris.  [This is why wedding rings are worn on that finger!]
By the 12th and 13th Centuries, minstrels were singing about love. This explosion of song and poetry that started in France spread to Spain, Portugal, Italy, Germany, Hungary and Scandinavia, each of which created its own variations.
In 1344, the first known image of the indubitable heart icon with two lobes and a point appeared.
By the 15th Century, the heart shape was everywhere in Europe: coats of arms, playing cards, combs, wooden chests, sword handles, burial sites, woodcuts, engravings and printer's marks.
She goes on to talk about Valentine's Day and how the heart shape kept evolving to go beyond the idea of romantic love to encompassing places and everything else we treasure.
Are you familiar with Messy Nessy?  Such a wonderful site, digging up forgotten history, absurdities, oddities, and the whims of culture…  The topic is discussed there with Marilyn Yalom as a source, but some extra insight on the shape of the heart itself:
"At first, hearts were depicted like wonky pears, pine cones, or rhombuses, which is partially because back in the ye olde times, it was still pretty blasphemous to dissect the sacred human body. We knew that the heart pumped out blood, but not that all that blood returned on a superhighway of veins and arteries. Which is why it started to get such a track record for being susceptible to emotions – the "bleeding heart," as it were."
Make sure to have a look at the article as it has great images!
Other Cultures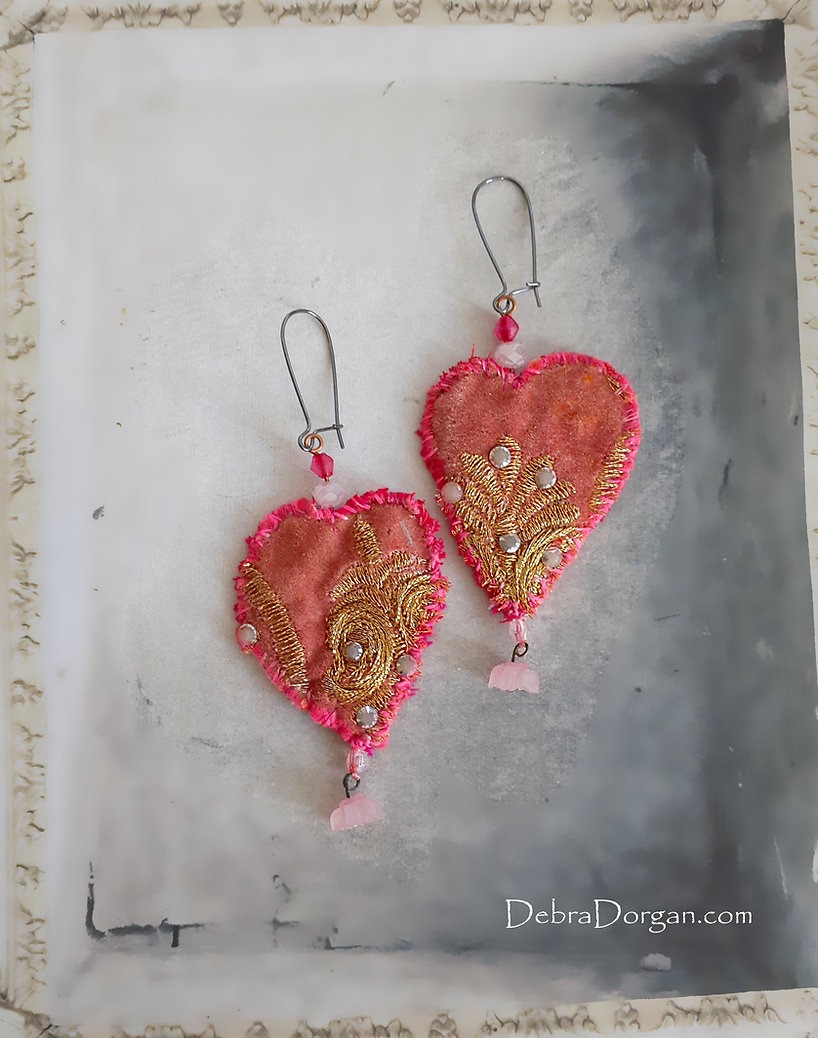 The heart started out upside down and eventually got turned around and became the shape we recognize today. All of Europe was raging with affairs of the heart, but what about the rest of the world? Did the physical heart have the same meaning, if not the same shape? I found an interesting academic article that basically takes the position that many ancient cultures elevated the importance of the heart over the brain:
"Ancient examples of the heart being ascribed functions it does not in fact have, can be found in the Egyptian Book of the Dead, the doctrine of the Greek philosopher Aristotle, and in some aspects of traditional Chinese medicine. In Medieval Europe, extraordinary religious rituals emerged, such as the separate burial of heart and body, or the Catholic devotion to the 'Sacred Heart of Jesus'. Overcoming the transcultural historical belief that the home of the soul is the heart rather than the brain led us to the metaphor 'brain beats heart'. For it is the brain which houses cognition and emotions and controls the frequency and rhythm of the heartbeat."
Examples are given showing how the heart was considered the source of human emotion, not the brain. A couple of them:
"Egyptians were convinced that the heart and not the brain was the most valuable organ, the source of individual intellect, character, emotions and memory and—most importantly—the key to a successful journey through the afterlife. For this reason, the mummification process involved removing the brain through the nostrils, but leaving the heart in the corpse. In addition to magic spells, the Book of the Dead also contained fascinating coloured illustrations such as that of the ritual of weighing the heart."
Ancient Chinese Medicine: "In the 'medicine of correspondences', the following Yin organs were assigned specific functions: liver, heart, spleen, lungs and kidney, while the brain belonged to neither the Yin nor the Yang organs and, if mentioned at all, was described as a kind of storage organ for a substance called 'marrow'."
"Aristotle (384–322 BC) saw the heart as the seat of spiritual and mental functions connected with all parts of the body via the blood vessels. He was of the opinion that the major task of the brain was to cool the heart, which was often too hot-blooded with a tendency to 'bubble up'. The physician Hippocrates (460–370 BC), however, wrote in his work De morbo sacro that the brain is the most powerful organ in humans."
What really caught my attention, though, was the introduction of The Sacred Heart of Jesus:
St. Margaret Mary Alacoque

"In Medieval Europe, however, 'higher heart function' was revived as the home of Christian humanity, giving rise to a new Catholic devotion known as the Sacred Heart of Jesus. Historically, this devotion dates back to the 11th and 12th centuries of Christianity in Benedictine and Cistercian monasteries. The repeated apparitions of Jesus to the French nun Margaret Mary Alacoque (1647–90), supported first by her confessor, the Jesuit Father Claude de la Colombière, and later by the Mother Superior of the Salesian Sisters Marie-Christina Melin, resulted in the introduction of the feast of the Most Sacred Heart of Jesus (Solemnitas Sanctissimi Cordis Jesu). This Catholic ceremony was liturgically scheduled for the third Friday after Pentecost. After varying phases of propagation and suppression, the devotion to the Sacred Heart became one of the most meaningful Roman Catholic devotions worldwide."
I grew up in Brazil as the daughter of Lutheran missionaries but most of my Brazilian friends were Roman Catholic. Most homes had an icon of Jesus with his chest opened up, showing his bleeding heart, wrapped around in thorns. I had to laugh when I saw the artwork of St. Margaret Mary Alacoque, zapped with lasers by Jesus from his heart and wounds. As a Protestant, these graphic images were unsettling and strange, but as I got older, I started to love them and the mythology around them. Catholics had all the stories, all the glamour, the pomp and circumstance! This became even more interesting to me as I learned more about South American folk art and Mexican artists like Frida Kahlo and Diego Rivera. Frida, of course, becomes the martyred saint in her own work…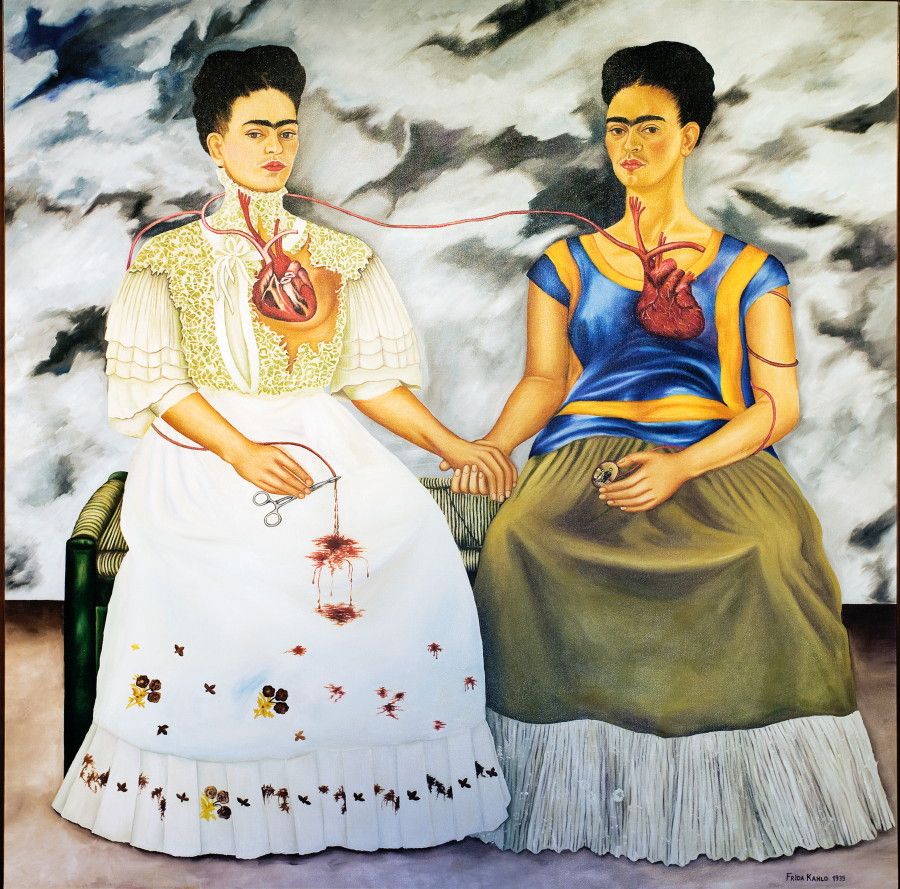 The Two Fridas is about her loneliness after the divorce with Diego, her split personality between traditional and independent. To me, this picks up on the Sacred Heart of Jesus along with the idea of the Roman vena amoris, with her arteries joining the two Fridas and wrapping down her arms.
Where does the ardor come from?  Heart or Brain?
(As a symbol, the heart definitely wins!)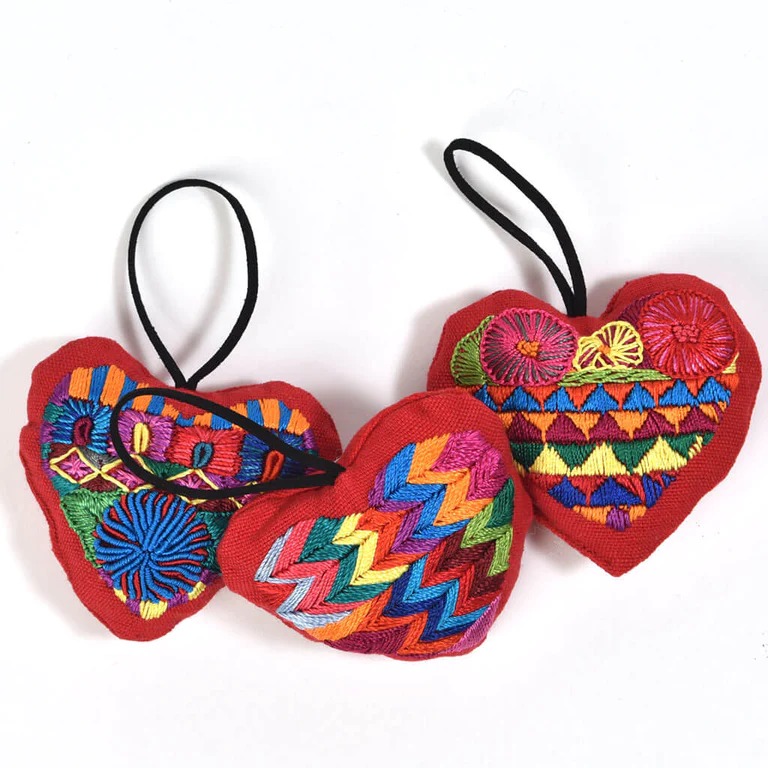 The academic article I mentioned above talked about the Sacred Heart devotion starting and growing in Europe. But, when it reached the Americas, it merged with indigenous beliefs making things even more complicated. If you take a step back, Christianity is filled with images of gore and sacrifice. The Aztecs understood these similarities to their own practices, tearing the hearts out of their victims and piercing themselves all over their bodies to honor the gods.  This article has some interesting insights between these parallels. Many more comparisons could be made with other religions and passions, where the heart as a symbol represents deep feeling, both of joy and ecstasy and of loss and pain.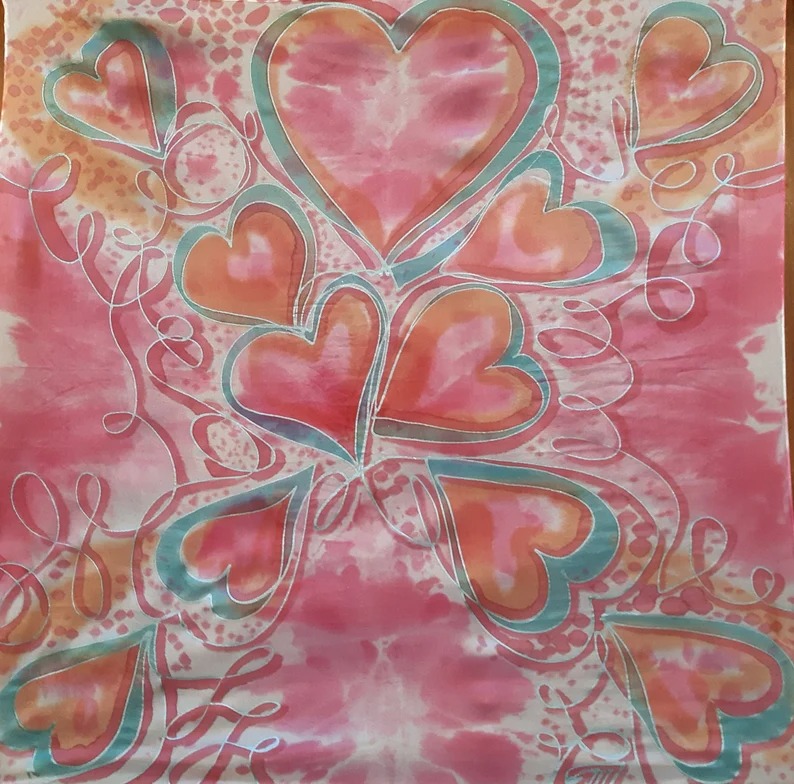 The heart is now an emoji, we use it all the time. It's plastered all over the place, ad nauseum.  What does it really mean to us in our daily life? I think that the lesson I see here is that history has been shaped by the passions, good ones and bad ones, that humans have poured into what makes up their lives. The brain may be what has given us technology and the modern life, but emotionally, are we all that different from those ancient philosophers? One of the reasons the Bible, the Koran and other Holy Scriptures remain relevant to so many is the human condition is still basically the same. Humans long for love and acceptance. We are herd creatures and celebrate the great occasions where love is expressed: marriage, the birth of a child, overcoming trauma…
Covid has put a huge stress on this need, forcing people to isolate themselves or to expose each other to danger by being together.  Gatherings where people can come together as a community to enjoy togetherness can become deadly super spreader events. It's taken a deep toll on our collective psyche.
One of my favorite musicians, John Prine, died of Covid. He had been fighting cancer, but Covid got him first.  This video is such a great example of what I am talking about, our need for community, the joy of finding love (in spite of ourselves) and the unpredictability of life….  He asked people to send in photos which he then played with in this super fun compilation!
What about hate?
I did a quick search to see if there was a universal symbol. A black heart?  The results were all about how to recognize symbols that are in use by hate groups, white nationalists, QAnon, and on and on….  While we long for love and closeness, the United States is also one of the most violent countries in the world.  It is mind boggling…  We recognize that love and hate come from the same place, both want to be seen and heard.  Some good quotes:
Hatred paralyzes life; love releases it. Hatred confuses life; love harmonizes it. Hatred darkens life; love illuminates it.
Martin Luther King, Jr.

I hate and love. And why, perhaps you'll ask. I don't know: but I feel, and I'm tormented.
Catullus

Without contraries is no progression. Attraction and repulsion, reason and energy, love and hate, are necessary to human existence.
William Blake

Love and hate have a magical transforming power. They are the great soul changers. We grow through their exercise into the likeness of what we contemplate.
George William Russell

No one drives through life with blackout windows; most of us are affected, in some way or another, by the love and hate we encounter in others.
Mina Kimes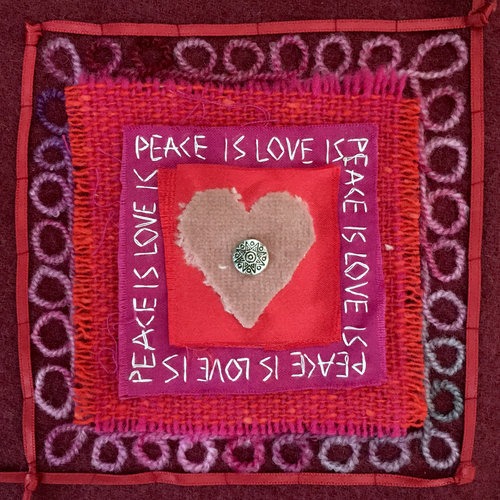 As a Christian, I am attracted by the concept of love that Jesus talked about. This is before the icons, the Crusades, the Pilgrims, the narrow mindedness and judgement we see today. [If only Christians today would really follow this….]  I think that it is a concept anybody can aspire to, whether they are followers or not: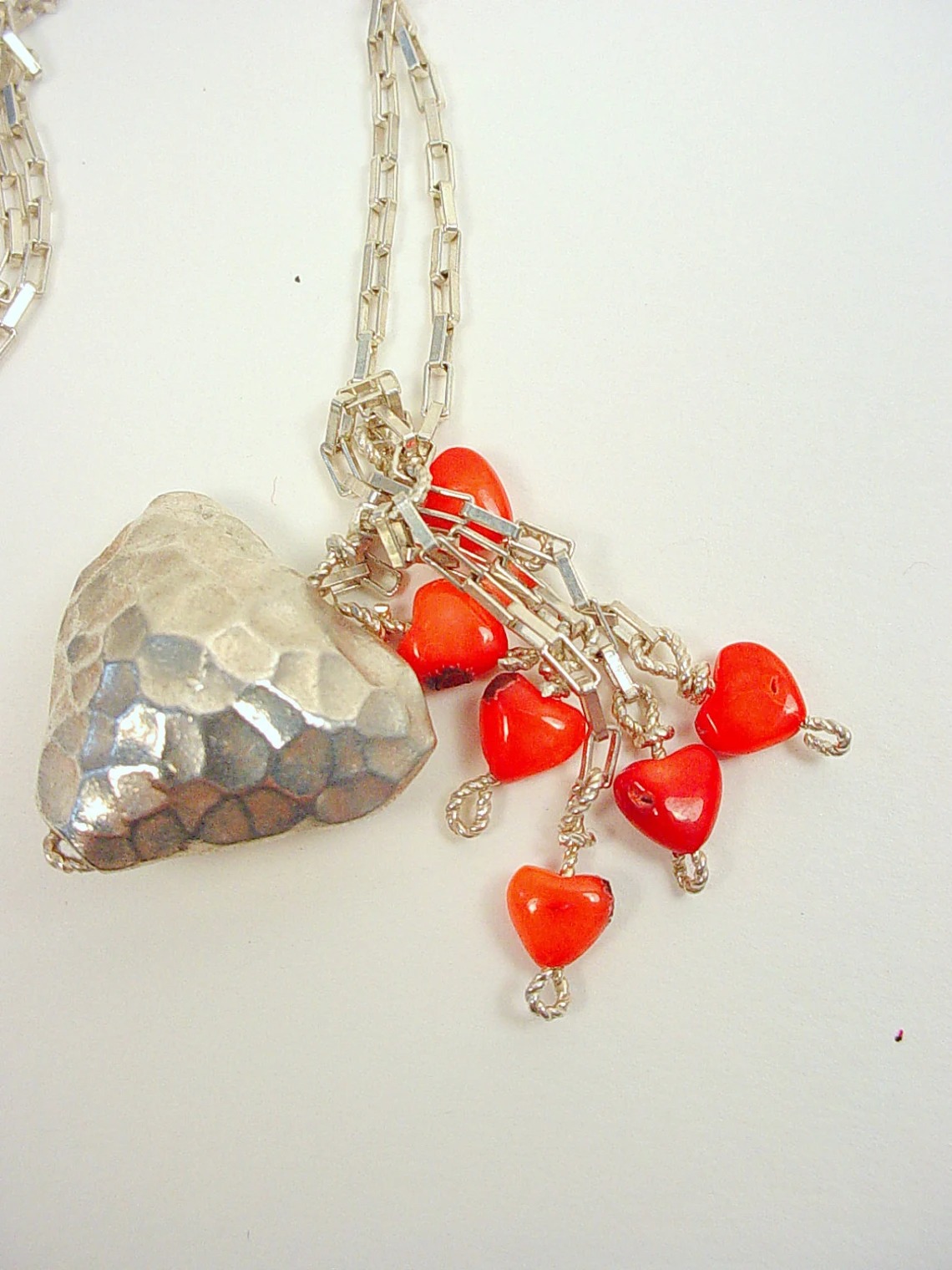 1 If I speak in the tongues of men or of angels, but do not have love, I am only a resounding gong or a clanging cymbal. 2 If I have the gift of prophecy and can fathom all mysteries and all knowledge, and if I have a faith that can move mountains, but do not have love, I am nothing. 3 If I give all I possess to the poor and give over my body to hardship that I may boast, but do not have love, I gain nothing.
4 Love is patient, love is kind. It does not envy, it does not boast, it is not proud. 5 It does not dishonor others, it is not self-seeking, it is not easily angered, it keeps no record of wrongs. 6 Love does not delight in evil but rejoices with the truth. 7 It always protects, always trusts, always hopes, always perseveres.
8 Love never fails. But where there are prophecies, they will cease; where there are tongues, they will be stilled; where there is knowledge, it will pass away. 9 For we know in part and we prophesy in part, 10 but when completeness comes, what is in part disappears. 11 When I was a child, I talked like a child, I thought like a child, I reasoned like a child. When I became a man, I put the ways of childhood behind me. 12 For now we see only a reflection as in a mirror; then we shall see face to face. Now I know in part; then I shall know fully, even as I am fully known.
13 And now these three remain: faith, hope and love. But the greatest of these is love.
I Corinthians 13
What about the money?
There is always something about money, isn't there?  Well, admittedly, Artizan Made is about money. We want you to support handmade and that costs money. Buy our hearts and get to know our people.  Maybe some real love will happen….  But, our wish is a bit of a utopian fantasy compared to the engine that is out there, churning out the hearts for Valentine's Day….  I was so shocked to read a report from the Craft Industry Alliance on Valentine's Day Trends for 2023:
According to the National Retail Federation (NRF), in 2023 spending on friends and loved ones for the holiday is expected to reach $25.9 billion, up from $23.9 billion in 2022.

This year, 52% of consumers anticipate celebrating Valentine's Day with an average spending of $192.80 each, up from $175 in 2022. Consumers are looking to show appreciation for all of the close relationships in their lives including their pets, their children's teachers, and their co-workers. The top destination to purchase gifts will be online (34%), with candy (57%), greeting cards (40%), flowers (37%), an evening out (32%), jewelry (21%), gift cards (20%) and clothing (19%) coming in as top gifts (NRF).
I found it rather shocking that the average person will spend almost $200 on hearts….  I haven't "done" Valentine's in years, but when I did, it was always about making something as a gift. Granted, the article also gave some handmade ideas, but $25 Billion in heart sales is wild in my mind….  I am seeing so many people struggling to just get by, complaints about the cost of eggs, gas and everything else so I just didn't expect there to be this much disposable income that could go to hearts.  And, yet, this is some kind of testimony to the importance of love, isn't it?
Holidays can be hard for some people, so if you are one of those lonely souls out there, remember that love starts with taking care of your own heart. Spoil yourself with something fun! Give yourself a Valentine!
For all the rest, enjoy the loves of your life and seize the day! Love is a gift, so let it shine and let it thrive.
Happy Valentine's Day!
The following products are pulled randomly from our Market's  Valentine's Day Category. Click on the item and you will be able to visit our member's shop! Our goal is to send new people over to our shop members. They have been vetted in, so shop with confidence!
Related posts