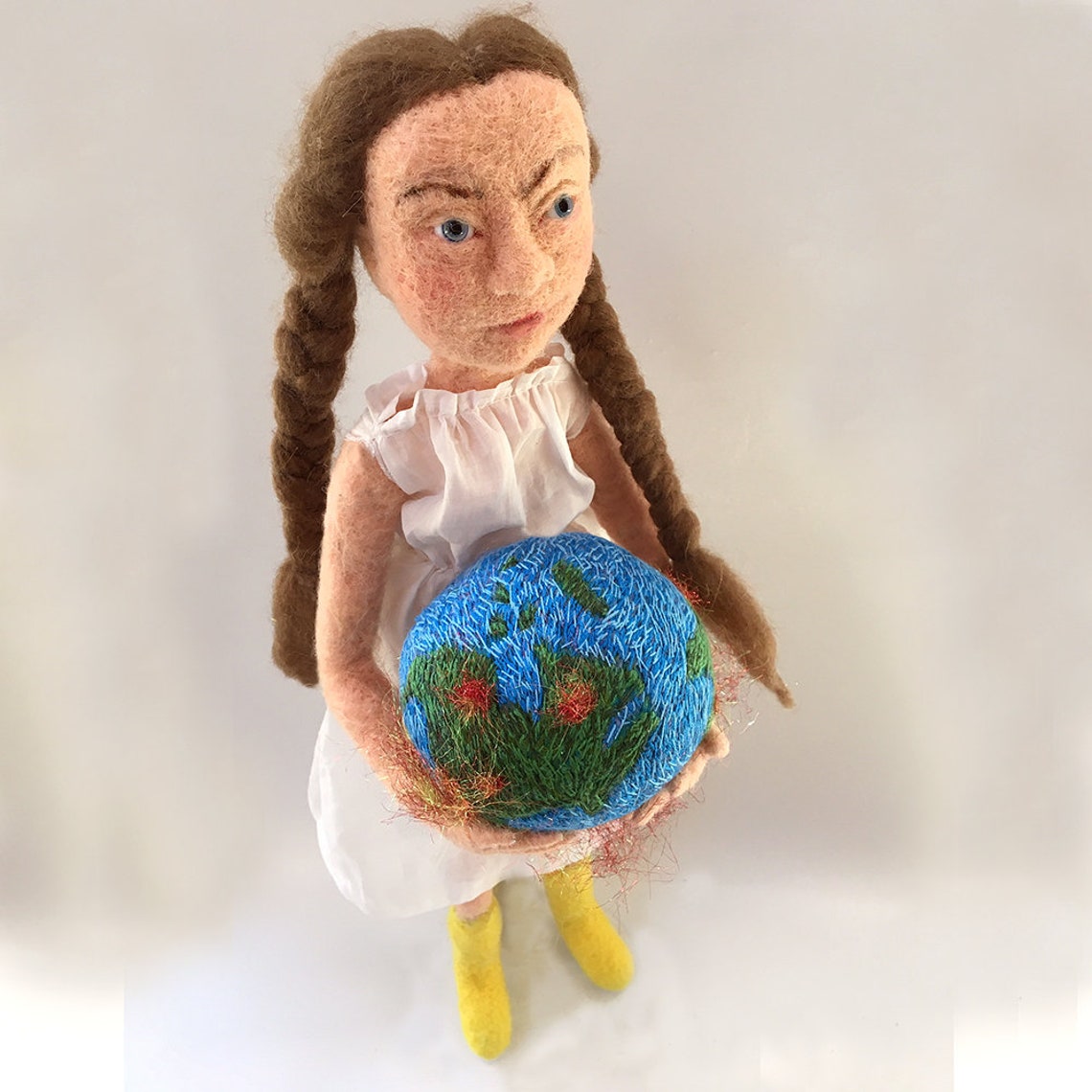 More Information
I am an American textile Artist living in the Middle East. I'm from Greenfield, Indiana and I live in Jaffa, Israel; My family and I, our four cats, two turtles, and our Bull Terrier Louie live a multi-cultural life.
I'm inspired by my three girls and a love for art, animals, gardening, travel and photography. I use the textile technique of needle felting to create animals, dolls, masks and puppets. I donate to animal rescue organizations from the sale of specific felted sculptures.  I am also a painter.
Special interests lie in realistic renderings of every day objects, portraits, endangered species, animals in general, food, and refugees. I volunteer at Kuchinate, founded by Dr. Diddy Mymin Kahn and Sister Aziza Kidane to provide a community of support, employment and guidance for refugee women. Kuchinate makes beautiful woven, handmade baskets to sell and they are adding more handmade items to their collection. http://www.kuchinate.com
I accept commissions and welcome inquiries.  My available work is in my shop on Etsy.